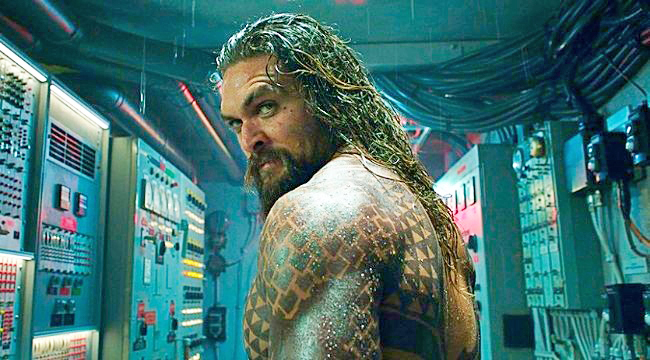 If early ticket sales are any indication, then Aquaman is shaping up to flood the box office with lots of money for Warner Bros. Pictures and DC Comics, which is great news considering their track record — Wonder Woman notwithstanding. Plus, star Jason Momoa is set to explode his Game of Thrones-infused profile even more with his upcoming appearance on Saturday Night Live. So as The Hollywood Reporter indicates, the studios are already developing a sequel to director James Wan's epic.
In a profile of Amber Heard, who plays Mera "in nearly every scene in the film," THR revealed that the top brass at Warner Bros. is already pursuing a potential followup:
According to strong early tracking, the film is expected to earn an impressive $65 million in its domestic debut and top Mary Poppins Returns and Transformers spinoff Bumblebee. That number gave Warner Bros. Pictures Group chairman Toby Emmerich enough confidence to begin talks on a sequel (though no writer has been commissioned yet).
This is preliminary, of course, and doesn't serve as confirmation that an Aquaman sequel is definitely going to happen. Considering Wonder Woman's box office (and pop cultural) performance, however, and how it potentially compares to Aquaman's, chances are pretty good that the guy who can talk to fish will be doing more fish-talking in a future film. Whether Wan will direct again is also a big unknown, but what is known, per THR, is that Heard will see her payday "balloon" considering the sheer amount of work she put into the first movie.
(Via The Hollywood Reporter)