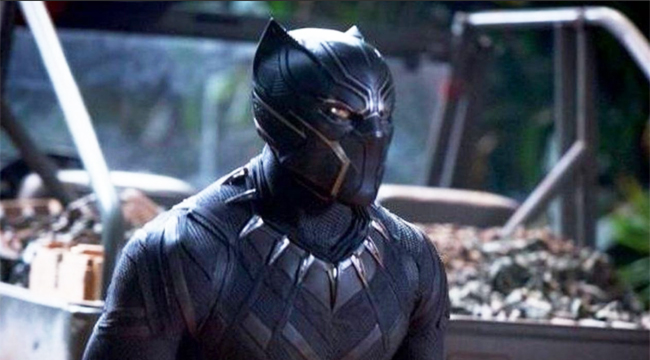 (WARNING: Spoilers from Avengers: Infinity War will be found below.)
While folks wonder how exactly the next Black Panther film will handle the very inconvenient followup moves after Thanos "killed" half the universe, including King T'Challa, during Infinity War, Wakanda is still living on forever and forging into Washington, D.C. The Smithsonian has announced that Chadwick Boseman's famous suit (or "habit," as comic fans would say), along with several of the film's props, will soon be displayed in the National Museum of African American History and Culture.
The initial display will be a brief one and festival-oriented, but the Smithsonian is working on acquiring the costume, which Boseman once described as "blazing hot," for a more permanent arrangement:
This fall, the sleek black costume will be on view at the National Museum of African American History and Culture for the duration of the museum's first-ever African American Film Festival, which will run from October 24 through October 27 … Museum staff are currently finalizing plans to exhibit the Black Panther costume on a permanent basis.
To clarify, the costume acquired by the Smithsonian would be the original Panther suit, which was upgraded during the movie when his sister, Shuri, determined that several technological improvements would be optimal for battle to protect Wakanda. In addition, the Smithsonian has acquired many behind-the-scenes photos from the film's production, along with the film's shooting script and some pages of the spec script.
In other recent news, Boseman delivered his coveted "Hero" award at the MTV Awards to Waffle House shooting hero James Shaw Jr., so Wakanda lives on, despite Thanos' meglomanical mess that shall need to be cleaned up by future Marvel installments.
(Via Smithsonian Magazine)