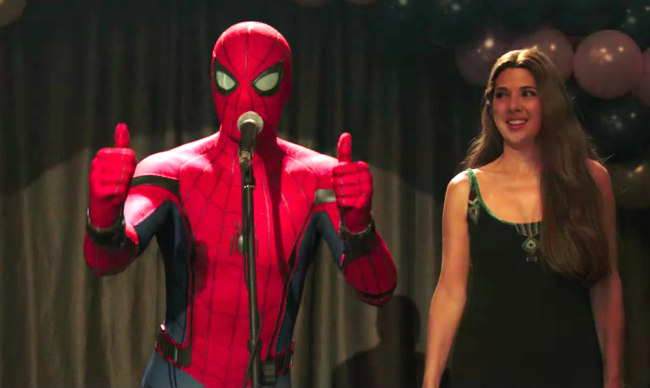 We finally saw the first trailer for Spider-Man: Homecoming followup Spider-Man: Far From Home on Tuesday, and since then people have been making jokes and speculating about what it might spoil from Avengers: Endgame and who the villains really are, since Jake Gyllenhaal's Mysterio was being portrayed as a hero (for now).
Speaking of Jake Gyllenhaal (we always do), he nearly played Spider-Man in the Sam Raimi movies starring Tobey Maguire. As Eugene Lee Yang on Twitter summed it up, "Them: what generation do you belong to? Me: the one old enough to have wanted Jake Gyllenhaal to play Spider-Man but young enough to see him grow up to play Mysterio."
Mysterio seemed to be the subject of most of the jokes (and thirst tweets) people have been making on Twitter, but before we get to the people who definitely "want any part of this," let's state the obvious. Yes, some "dead" characters are looking surprisingly healthy in this trailer:
People still aren't ready to believe Tony Stark might not have made it back to Earth:
For a "pile of ashes," Nick Fury is looking good:
You know who else is looking good? Mysterio, according to a preponderance of tweets:
And no movie taking place in Europe would be complete without a timely Brexit joke:
Some people are already planning the next sequel:
And others are just looking for answers:
Avengers: Endgame opens this April 26th, followed by Spider-Man: Far From Home on July 5th.
(Hat tip to Buzzfeed and We Got This Covered)