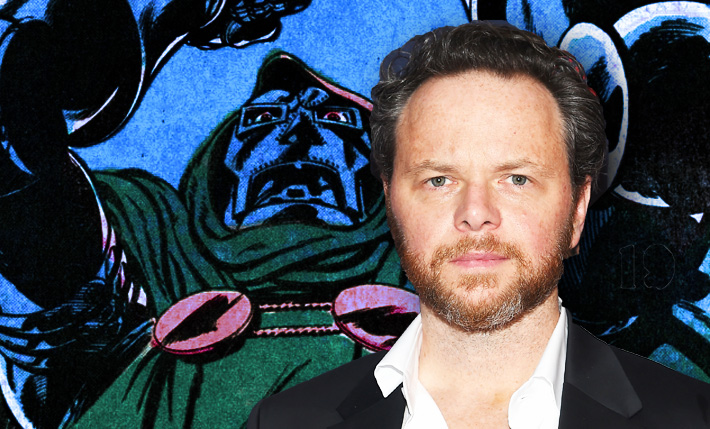 With the Fox sale to Disney still looming over most of the studio's Marvel Comic properties, there are plenty of questions about what will happen next. Fox is moving forward at full speed until the sale is complete, while some of their properties have been given the pass when the potential sale is finished — namely Deadpool. But some of the other rumored projects are still up in the air, like Noah Hawley's Doctor Doom film project that was announced back at Comic-Con.
The Fantastic Four have had a fair of bad luck at the box office, with Doctor Doom an unfortunate casualty by his connection to the group. Hawley's Doctor Doom film would keep the team away and focus on the Latverian monarch himself, telling The Observer that he was still committed to making the film at Fox and wanted to fool around with genre a bit:
"As with Legion, my thought was that the [superhero] genre has a certain kind of movie covered, but what else can the genre do," Hawley told Observer. "What's interesting to me about Doom's character is he's the king of an Eastern European country and is there a version of this that is more of a political thriller that mixes genre?"
Hawley isn't sure if this will come to be, of course, thanks to the Disney acquisition. He's just as much in the dark as everybody else, but following the line of working on the project until he can't work on it anymore. But even if they don't, the Marvel influence is already at hand with Hawley's take on the despot:
"It's something that [Captain America] Winter Soldier did really well, which was kind of make a Cold War thriller movie out of a superhero movie. This is different than that, but it does have this idea of, and I don't want to say too much about it, but it is a mixture of genres," he explained. "The mandate is not to re-launch the Fantastic Four franchise as much as it is to take this fascinating and under-served character and really build a movie about him where we ask the question: Is he a hero? Is he a villain? What does he really want?"
That's the type of mandate you really want to hear when it comes to both Fantastic Four and Victor Von Doom. He's never really been the supreme cartoon evil that the other films have made him out to be, so finally getting that layered take on the big screen would be welcome. So let's just hope that Hawley gets to see this through to its end. If it turns out half as good as Legion, it's a success.
(Via Observer)