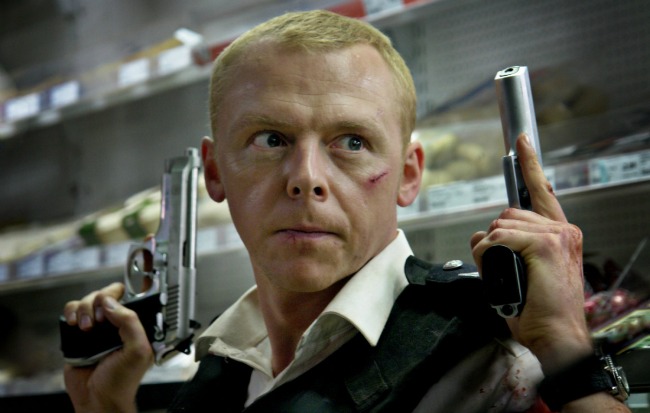 Before Simon Pegg fulfilled every nerd's dream by starring in both Star Wars and Star Trek, he was on Spaced, a justly-beloved British sitcom that premiered in September 1999. That was only a few months after the release of The Phantom Menace, which featured prominently in the Edgar Wright-directed show. When a child tries to buy a Jar Jar Binks doll at the store he works at, Pegg's character scolds him for not being "there at the beginning. You don't know how good it was! How important! This is it for you! This jumped-up firework display of a toy advert! People like you make me sick! What's wrong with you?!" Later, he says Jar Jar makes the Ewoks look like "f*cking Shaft."
Nearly 20 years later, Pegg has some regrets about his comments.
"I feel so ashamed of the fact that there was a victim, a human victim in that," the Mission: Impossible — Fallout star told NowThis. Ahmed Best, who played the polarizing Gungan, recently admitted that he considered committing suicide following the intense backlash to Jar Jar, including death threats.
"I think most people were regarding Jar Jar Binks like he was a real creature. And wailing on him for being annoying, or whatever, or not liking him. But there was a person behind that. And I read that and just thought, 'I'm one of those people.' It makes me feel awful."
He also came to the defense of The Last Jedi's Kelly Marie Tran, who deleted her Instagram photos following a barrage of racist and sexist comments from so-called fans. "I feel sorry for Kelly Marie Tran," he said. "Because she was just in a film — a fucking film, that's all it is. None of it matters, none of it."
Who's to blame for all this toxic fandom? The gunner on the Star Destroyer.