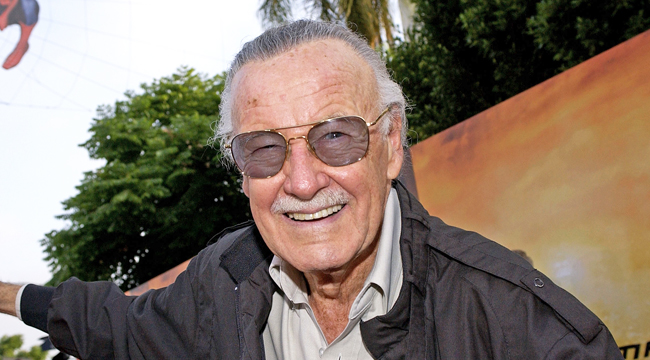 Die-hard and even casual Marvel fans know that easter eggs lie within every MCU installment, and more often than not, the better gems involved cameos from Marvel Comics legend Stan Lee, who passed away on Monday. Amid the continued outpouring of tributes on the Internet, however, folks also wondered whether any more cameos would be available for them to enjoy, and that answer would be yes, within the still-untitled Avengers 4.
While there are no details on exactly what Lee will be doing — and he's done everything from crash weddings (Fantastic Four: Rise of the Silver Surfer) to guard a museum (Captain America) to play a Spidey fanboy (Spider-Man 3) — the Russo Brothers have confirmed that Lee not only survived Thanos snap but will appear in Avengers 4. In fact, they said as much way back in April:
"So, Stan, typically we try to get him out — he doesn't love to fly — so we try to get him out for his cameos around the same time. So if we have other movies shooting on the same lot that we're on, for instance Ant-Man 2 or Avengers 4, we group his cameos together and then move him from one set to the next and kind of get him through his cameos in one day."
Well, Avengers 4 doesn't arrive in theaters until May 3, 2019, so fans will wait quite awhile to see how this one plays out. However, if you'd like to further travel down memory lane [including moments from Captain America, Black Panther, Thor Ragnarok, Ant Man and the Wasp, and Venom (which isn't even in the MCU)], here's every Stan Lee cameo in just over 10 minutes.
(Via Comic Book)