Let's get this out of the way up top, this is just a Tequila Rickey, a type of highball from the 1800s. The name "Ranch Water" is supposedly from Ranch 616 in Austin, a place that has sold millions of dollars worth of this drink since the late 1990s and is trying to trademark the name. More broadly, this is a tequila-based Rickey, which is a combination of booze and fresh lime juice topped with soda water, as all Rickeys are. I guess "Tequila Rickey" wasn't as ear-catching in Austin. Moreover, you can just order a tequila soda and likely get the exact same thing.
All of that aside, this is a killer and super refreshing drink, especially as the weather heats up. It doesn't really matter if you call it a Ranch Water, Tequila Rickey, Tequila Soda, or a Tequila Highball — the brightness and drinkability of this concoction is still sky-high.
And since the weather is starting to really heat up nationwide, we figured now was the time to dial in that recipe. Sure, it's hard to mess up a four-ingredient drink, but balance is key to any good cocktail. So let's get into it!
Also Read: The Top Five Cocktail Recipes of the Last Six Months
Ranch Water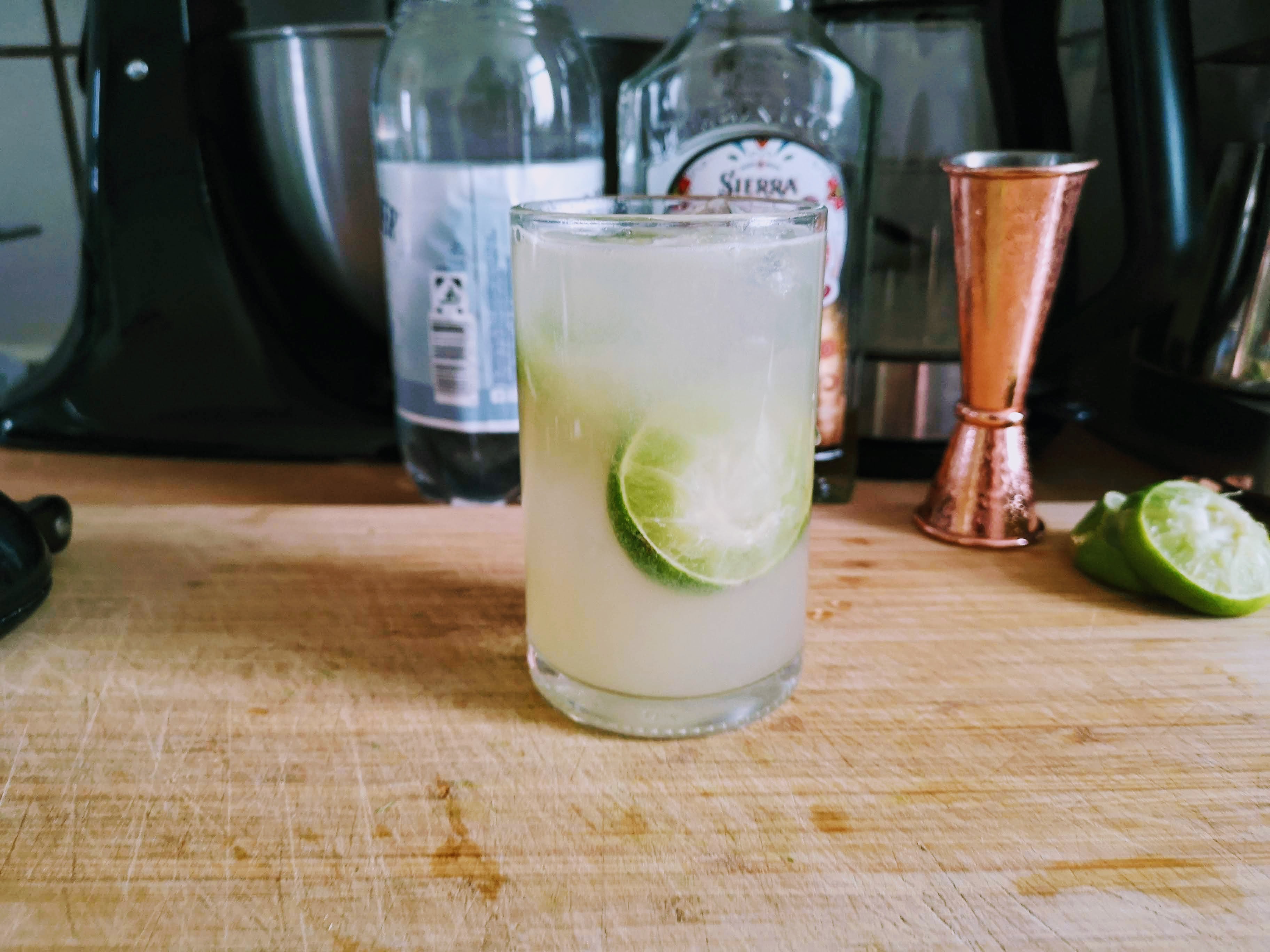 Ingredients:
1.5 oz. reposado tequila
1 oz. fresh lime juice
2 oz. very fizzy mineral water
Ice
If you're making this in Texas, you are almost required by law to make it with Topo Chico. I don't have that on hand, so I'm using an equally highly fizzy and slightly sodium forward mineral water, full-fizz Gerlosteiner (they make two other versions one with less fizz and one with a lot less). Beyond that, it's simply a matter of good ice, fresh limes, and a decent tequila.
On that last note, I like to use a reposado for a little more depth. The "original" recipe calls for a plata or blanco, and that's fine too. You don't really need to break the bank though. Something like Altos Reposado makes a great highball tequila for drinks like this.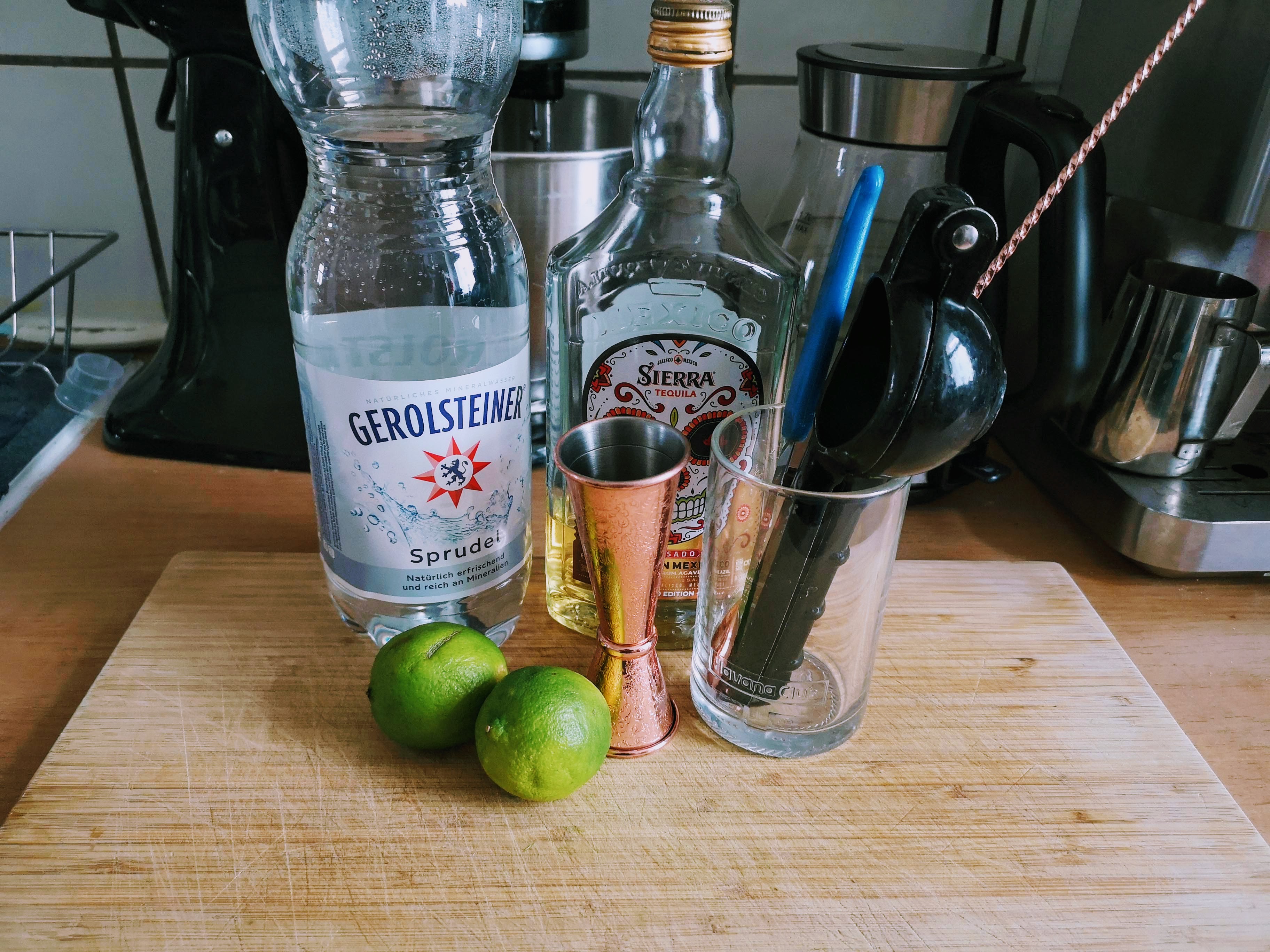 What You'll Need:
Collins glass
Paring knife
Hand juicer
Barspoon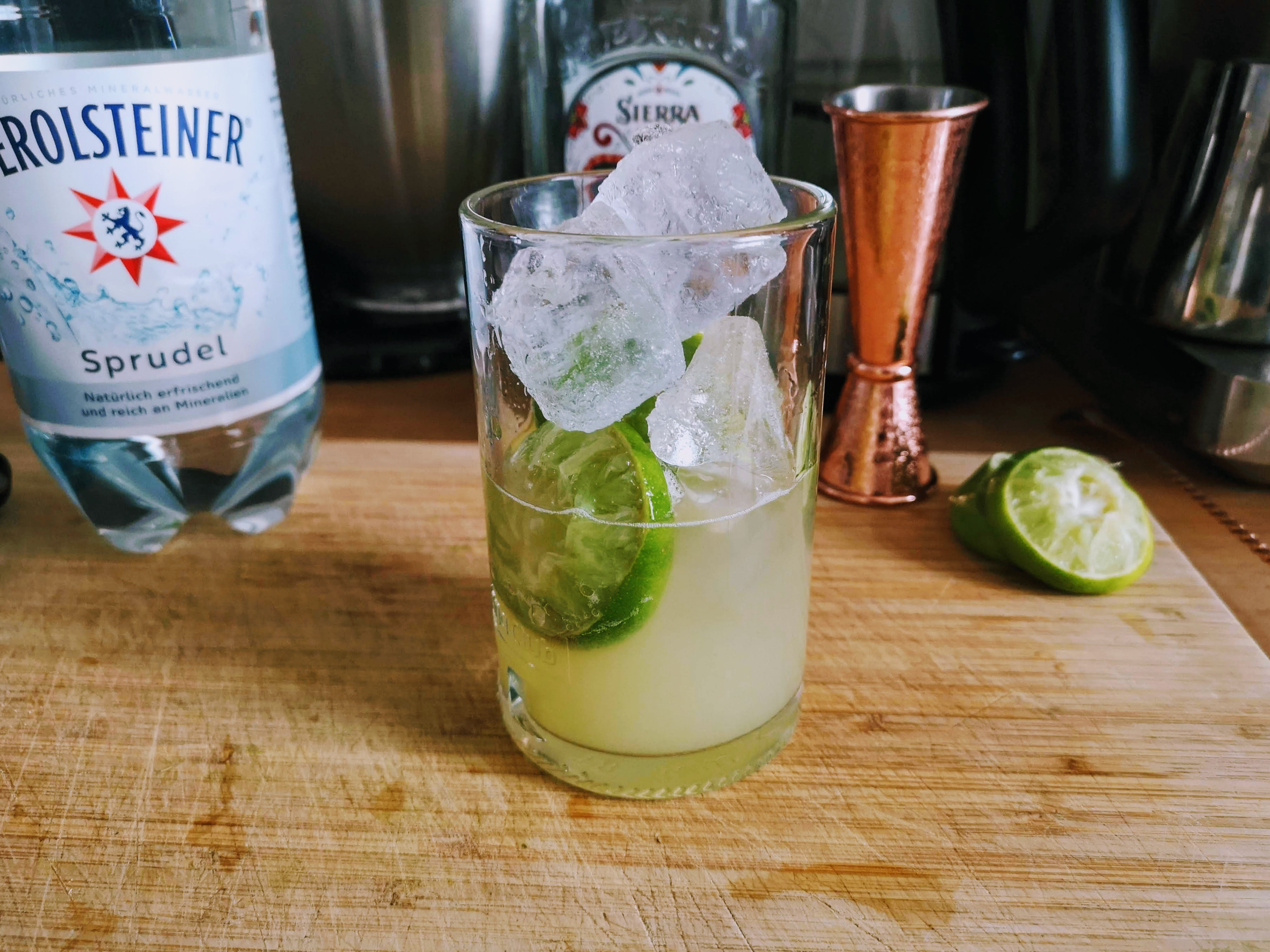 Method:
Fill the glass halfway with ice.
Squeeze one ounce of lime juice over the ice — about one to one-and-half limes — and place the two smashed lime halves on the ice.
Add the tequila and top the glass with ice.
Stir gently and serve.
Bottom Line: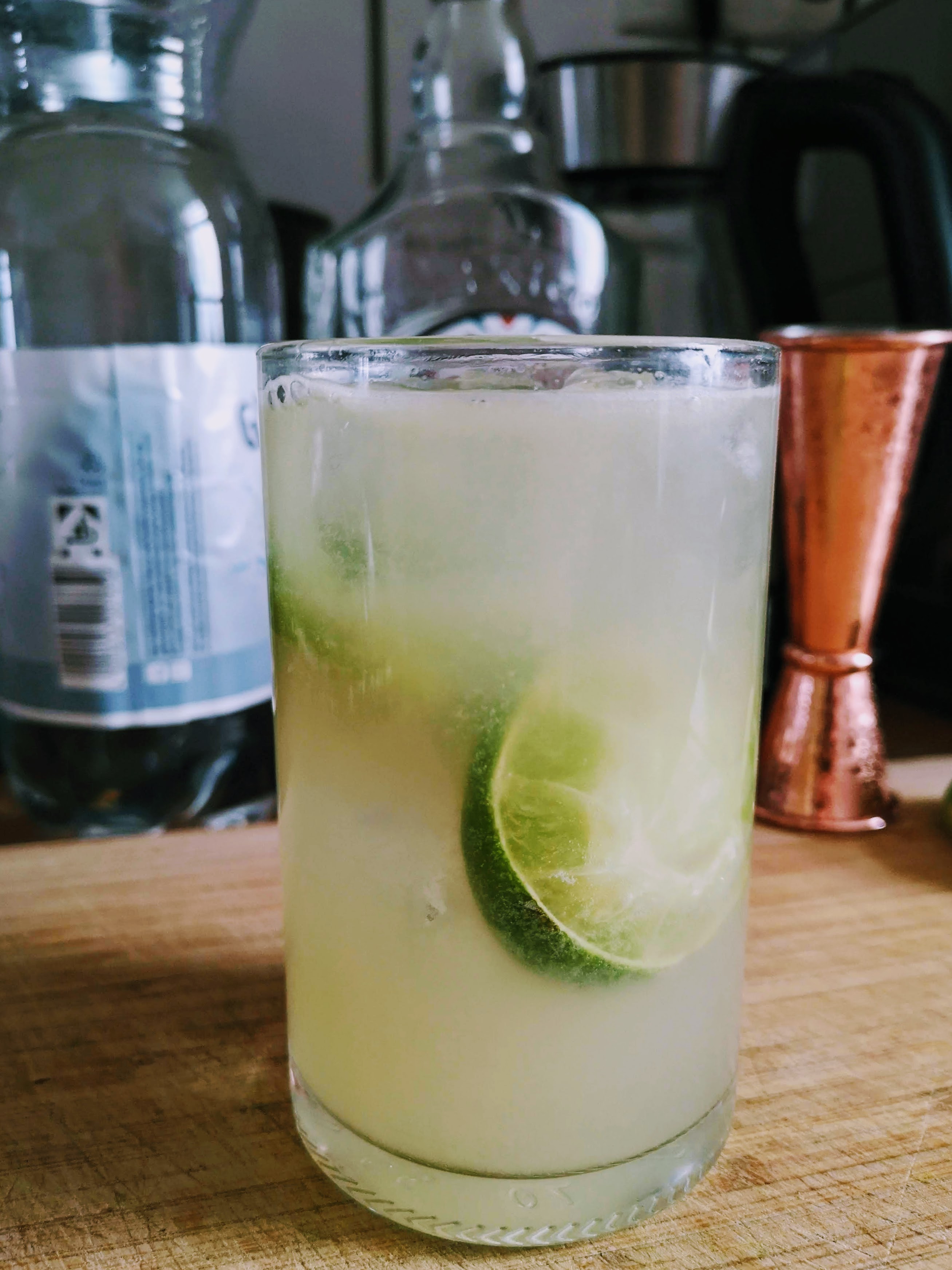 I'm ready for summer and a constant flow of these beautiful highballs. It's so refreshing, bright, citrusy, and easy to drink. I think the reposado adds a little touch of spice and oak to the mix, which is a nice counter to all the citrus and mineral water.
Overall, this should be in every home bar arsenal. These are so easy and quick to make. They're also very quaffable, so maybe set up a "make your own" bar if you have some friends over this weekend. It'll save you squeezing limes all day and night.