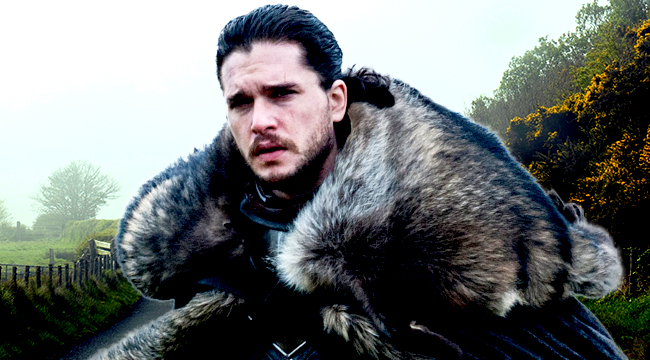 Well, we made it. The final season of Game of Thrones is only days away, and the anticipation is palpable as the HBO series winds down to a big finale. And over the years, the show changed a lot about TV and the way we travel.
Filming locations for Game of Thrones have seen massive spikes in tourism. Some parts of the world have been so overwhelmed by the Game of Thrones bump that overtourism has become a concern, as UNESCO World Heritage sites are inundated by eager tourists looking to walk the walls and halls of Westeros and Essos.
To celebrate the final season, we thought we'd throw together the ultimate travel guide to all of the coolest Game of Thrones' filming locations throughout Europe and Africa. With the help of a handy map created by the good folks over at Hopper, we were able to pinpoint all the dope castles, Dothraki deserts, and craggy seaside villages. We're also including flight information and the nearest airports to the filming locations to give you an idea of how much it'll cost to actually get there this year.
CROATIA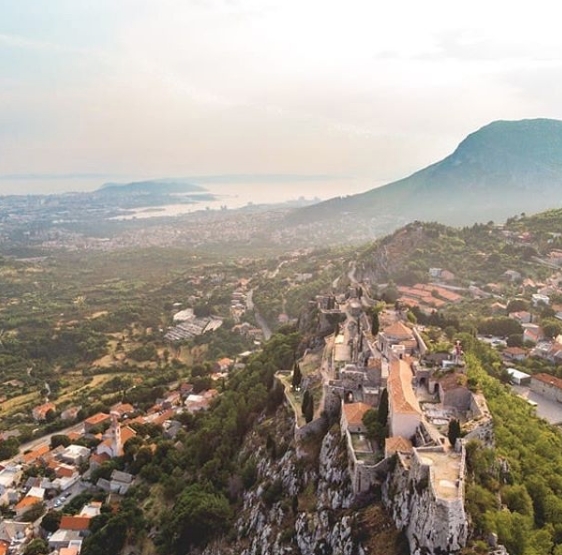 Croatia is a magnificently beautiful seaside nation where Mediterranean and Slavic cultures meet. The mountainous region crashes toward azure seas where island after island lures you towards adventure. The food is pretty spectacular as well.
The Balkan nation is so diverse that it was the stand-in for The Riverlands, Braavos, Meereen, King's Landing, and Qarth. Though, please travel carefully in Croatia, especially around Dubrovnik. An uptick in tourism, related to GoT fans, has wreaked havoc on Dubrovnik over the last couple years. So, maybe wait a bit to hit that city.
Fly Into Split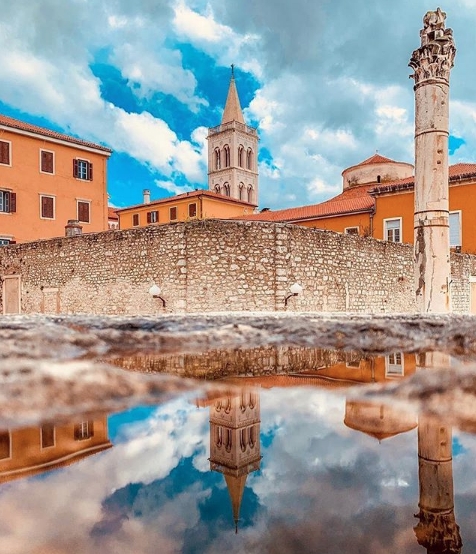 Filming Locations To See:
The Riverlands / Landscapes Of The West (Krka National Park)
Braavos (Sibenik)
Underground Passageways In Meereen (Diocletian's Palace)
Meereen (Klis Fortress)
Flight Prices: Norwegian is running cheap roundtrips in late September. Find flights from Chicago to Split (with a stop in London Gatwick) for $470 roundtrip.
Fly Into Dubrovnik

Filming Locations To See:
King's Landing (Dubrovnik)
Qarth (The Minceta Tower)
Flight Prices: Hacker flights (which combine multiple airlines) — Norwegian and easyJet in this case — are running at $500 roundtrip this fall from the East Coast.
ICELAND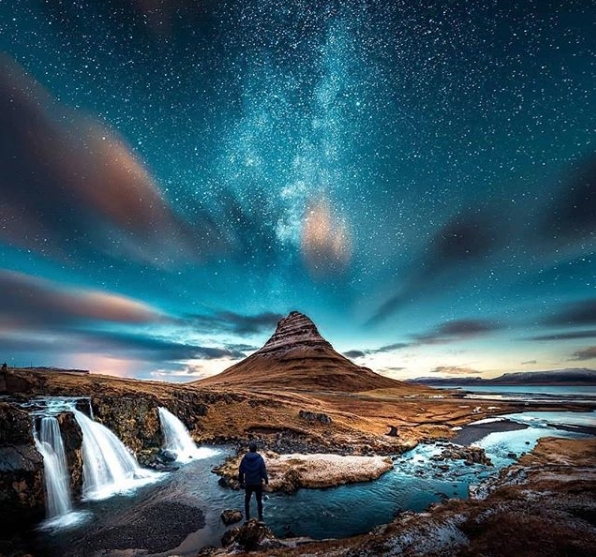 Tourism to Iceland has been on a meteoric rise over the last decade. The volcanic island nation sits directly on the meeting point of the North American and European tectonic plates. It's also one of the most active volcanic places on the planet with spouting geysers, pristine hot springs, and very active volcanoes peppering the glacial landscape.
This is the drastic and unforgiving land North of the Wall. Iceland is the home of the Wildings and White Walkers. And, even though Icelandic tourism took a huge hit when Wow Air folded, you'll still be able to get there for relatively cheap to chase those North of the Wall adventures.
Fly Into Reykjavik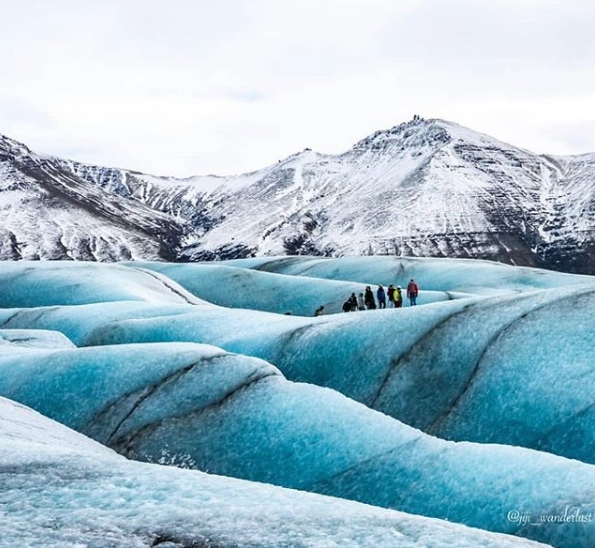 Filming Locations To See:
Mountain Beyond the Wall (Kirkjufell)
North Of The Wall, (Svínafellsjökull: Lake Myvatn, & Vatnajokull)
Wildling Camp (Dimmuborgir)
Jon And Ygritte's Love Nest (Grjótagjá Cave)
Flight Prices: Flights for this May are running $400 roundtrip from New York.

MALTA
Malta is a small and gorgeous island nation in the middle of the Mediterranean. The arid island is full of ancient ruins from Roman, Greek, and Arabic cultures with all the great food and wine that comes with that history. It's an excellent tourist destination that's an easy tack-on if you're already in Italy or Southern France.
Malta was a stand-in for several locations around King's Landing, especially in the early seasons. You can run the streets the orphaned Arya had to run around in the Flea Bottom. You may even find your very own Needle to take home as a souvenir.
Fly Into Malta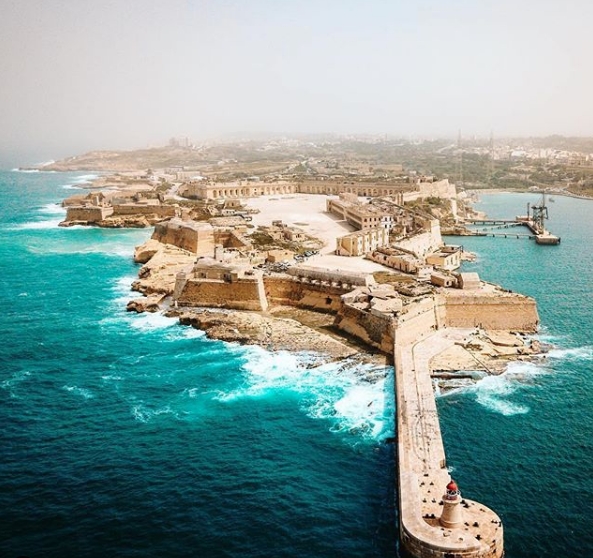 Filming Locations To See:
King's Landing Gate (Mdina)
The Red Keep (San Anton Palace & Fort Ricasoli)
Great Sept Of Baelor (Fort Manoel)
Sowbelly Row (Fort St Elmo)
Flight Prices: Flights from Atlanta hover around $900 roundtrip and are priced similarly from other U.S. airports.
MOROCCO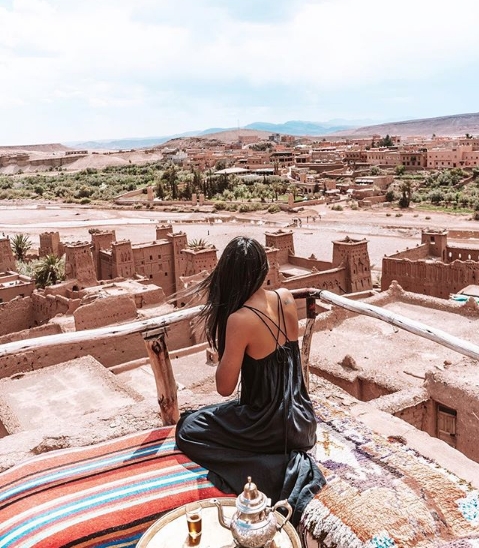 Morocco is a must-visit destination for any traveler looking for a little adventure. The cities butting up against the vast Sahara have an enticing draw and uniqueness that's unmatched. The markets will wow you. The red clay cities will stick in your memories. The desert will draw you in and you'll dream of going back again and again.
Morocco was a stand for several locations in Essos. Astapor — the home of the Unsullied — can be found in Essaouira. The ancient seaside town is worth the effort to find. The motley streets, bustling marina, and old citadel are as magical as they appear in the show.
Fly Into Marrakesh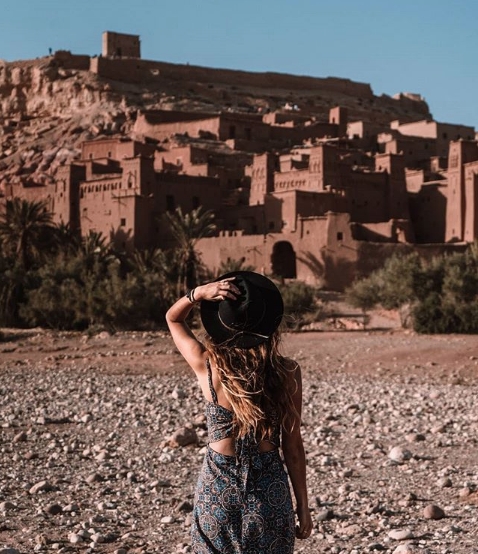 Filming Locations To See:
Astapor (Essaouira)
Yunkai And Pentos (Ait Benhaddou)
Pentos (Ouarzazate)
Flight Prices: Flights this fall are running $570 roundtrip from New York with a mix-and-match Hacker fare.

SPAIN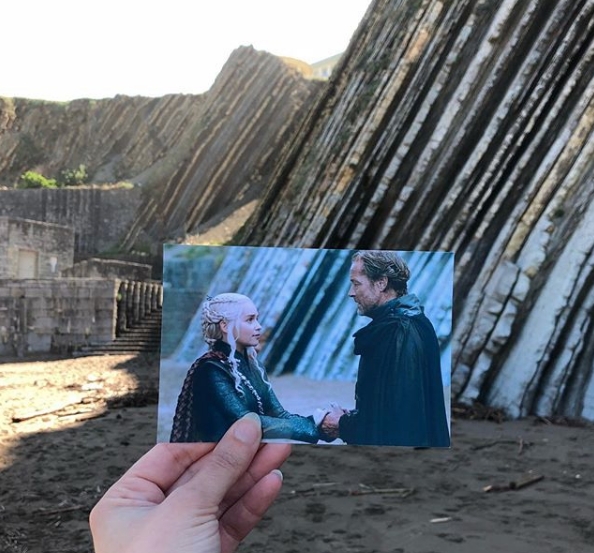 There are a lot of great reasons to visit Spain. One, the food is amazing. Two, all the wine. Three, it's a huge country with varying cultures and terrains — which means a lot of variation from the Mediterranean beaches to endless grassy plains to verdant and craggy Atlantic coastlines. Spain kind of has it all.
There are a lot of Game of Thrones locations across Spain. The Dothraki Sea, Dragonstone, and Highgarden only scratch the surface. You can easily spend two weeks traveling around Spain just visiting GoT locations. The added bonus is that you'll get to see a large swath of the country, giving you a good sense of the whole place.
Note: In this case, we're hitting a trans-Atlantic flight to Madrid and then hitting internal flights around Spain for the other locations.
Fly Into Madrid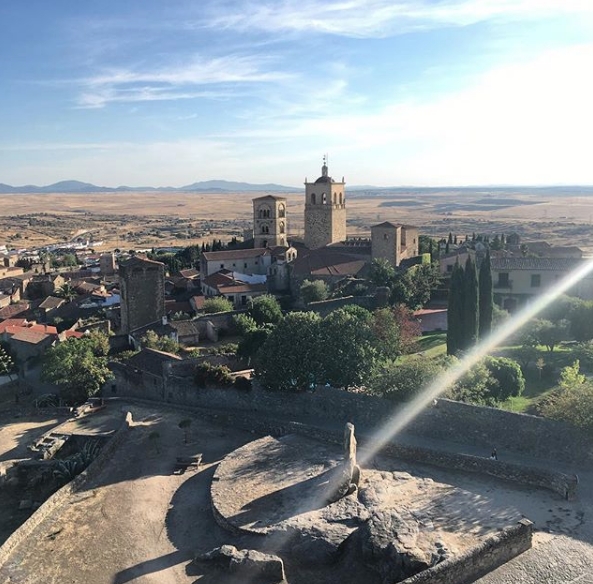 Filming Location To See:
Casterly Rock (Castillo de Trujillo)
Flight Prices: Roundtrip flights from the West Coast to Madrid are running $570 this fall.
Fly Into Bilbao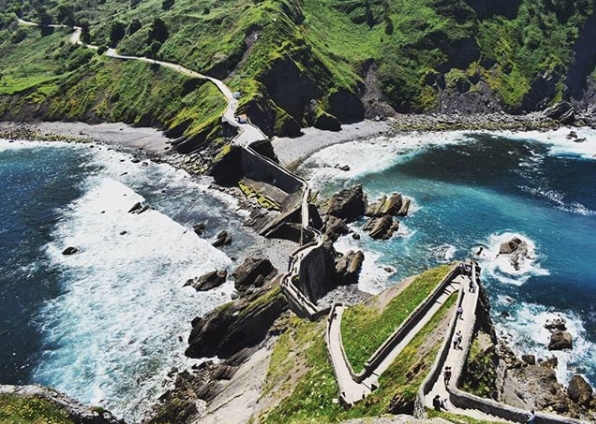 Filming Locations To See:
Dragonstone's Footbridge (San Juan de Gaztelugatxe)
Dragonstone Beach (Itzurun Beach)
Flight Prices: A one-way flight from Madrid to Bilbao will set you back around $50.
Fly Into Pamplona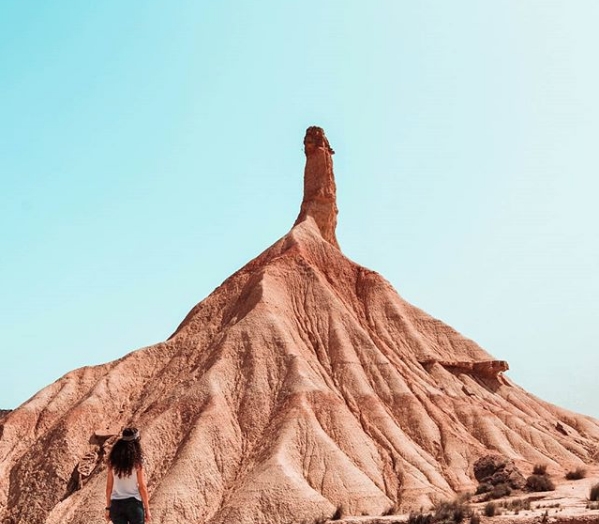 Filming Location To See:
Dothraki Sea (Bardenas Reales)
Flight Prices: A one-way flight from Madrid to Pamplona will set you back around $50.
Fly Into Seville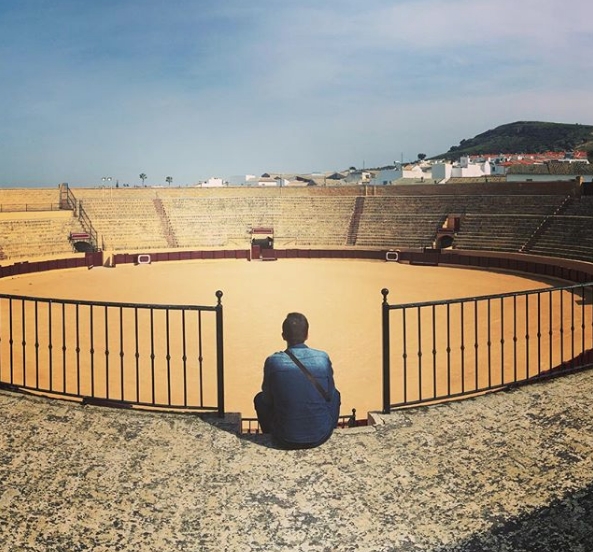 Filming Locations To See:
Long Bridge Of Volantis (The Roman Bridge)
Highgarden (Almodóvar del Rio)
Danzak's Pit (Plaza De Toros De Osuna)
Royal Palace Of Dorne (Real Alcázar Palace)
Flight Prices: One-way flights to Sevilla from Madrid cost around $30.
THE UNITED KINGDOM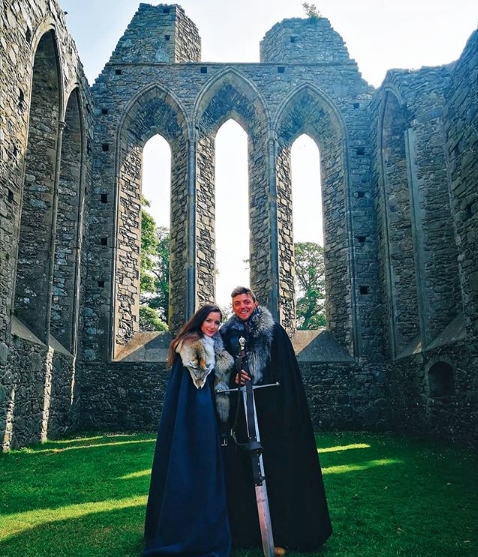 Scotland and Northern Ireland are some of the most enticing places to go in the UK. Each country's Gaelic heritage, amazing natural beauty, and love of all things whisk(e)y make for wonderful vacation destinations. These two spots are also fairly easy to combine into one trip if you're so inclined.
This is where you'll find the forests and castles of Winterfell, the Iron Island, the Stormlands, and the Forest in the North. The roads, forests, and coastline of Northern Ireland came to define The North of Westeros with Scottish castles standing in for Westeros castles. Taking a trip to these mythical real-world locations will sate that need to see where your favorite show was filmed. Also, did we mention the whisk(e)y?
Fly Into Glasgow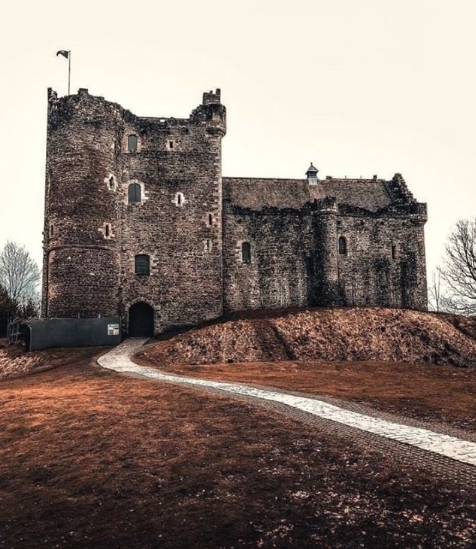 Filming Location To See:
Winterfell (Doune Castle)
Flight Prices: Flights from the West Coast to Glasgow are running $600 roundtrip this fall.
Fly Into Belfast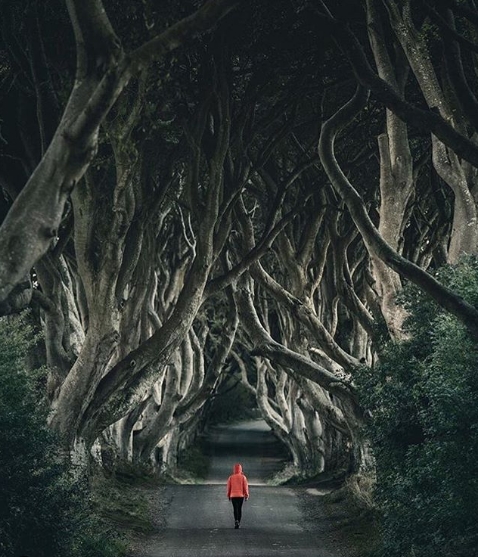 Filming Locations To See:
The Stormlands (Larrybane Quarry)
The Burning Of The Seven (Mussenden)
The Road From King's Landing (Dark Hedges)
Iron Island (Murlough Bay)
Lordsport (Ballintoy Harbour)
The Stormlands (Cushendun Caves)
Robb's Camp (Inch Abbey)
Forest In The North (Tollymore Forest Park)
Flight Prices: Fares from the East Coast to Belfast are around $500 this fall.

Follow the map!