Stop 2: Key Largo
After checking another National Park off your list, continue on Highway 1 where you'll soon enter the Florida Keys themselves. There are five main islands that make up the region from Key Largo to Key West (and on to Dry Tortugas beyond the highway), but hundreds of small islands on the archipelago.
I decided to make Key Largo my home base for a couple of days of exploration, as it is the first of the main keys on the overseas highway. From here you can explore the upper keys easily before heading down further south.
Stay:
I stayed at Bakers Cay Resort on the Gulf side of Key Largo. Just a quick turn off Highway 1 and I was transported into a chic tropical paradise. The view from my room was serene, but I could easily head to the beach area for a more lively vibe. I really loved the hammock beach area with chairs under the mangroves for watching the sunset and enjoying a drink.
Eat:
I didn't eat many meals in Key Largo itself, but I loved brunch at Key Largo Conch House where I enjoyed key lime pancakes (you'll start to notice a theme).
Drink:
Dry Rocks is the place to see and be seen in Key Largo – and luckily it was right at my hotel. I enjoyed a simple glass of rose, but the margaritas and tequila flights looked like the perfect island thirst quenchers.
Explore:
John Pennekamp Coral Reef State Park is located on Key Largo, and the area is known to be the "dive capital of the world." With easy access to many dive sites and the prime location on the 3rd largest barrier reef in the world, you can't visit without getting underwater. Whether snorkeling or scuba – you can't go wrong.
Stop 3: Islamorada
My next stop was a day spent in Islamorada, just a 20-minute drive from my home base in Key Largo. Also known for watersports, I was looking forward to some time in the water.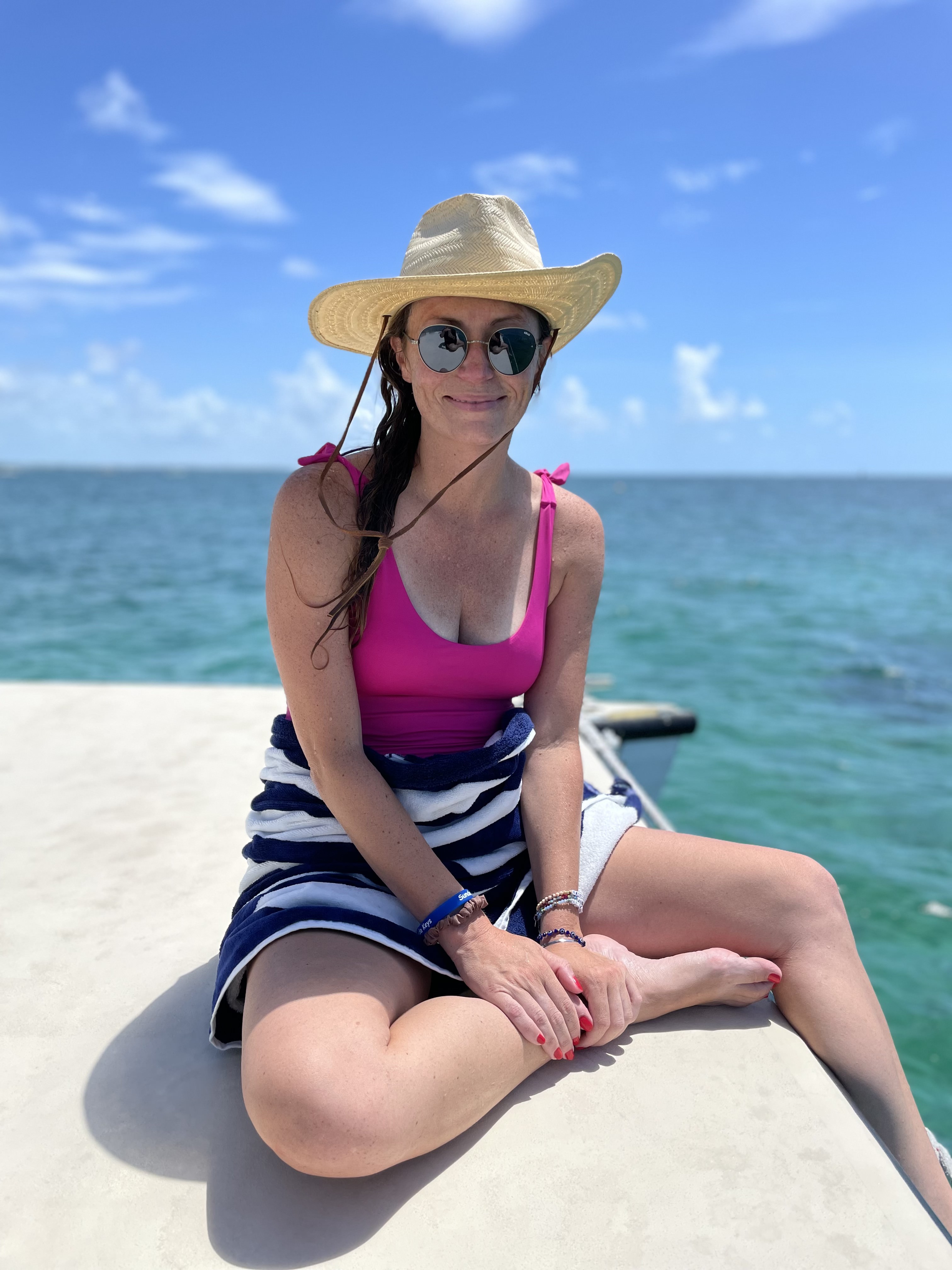 Explore:
I spent the morning SNUBA and snorkeling with Sundance Watersports out of Robbie's Marina. And yes, you read that right – Snuba, not scuba. Snuba is a cross between scuba and snorkeling – with surface-supplied oxygen enabling you to dive deeper into the water – 20 ft – than snorkeling, but without a personal tank and certifications necessary for SCUBA.