Although domestic travel around the U.S. is rapidly awakening from a long slumber, global travel options are still pretty scarce. International travel remains up in the air as the pandemic continues in many parts of the world, especially those where vaccines have not yet penetrated. That leaves hungry travelers with (mostly) local options, which means 2021 might be the summer for the ultimate road trip.
To that end, we reached out to some travel pros to find out their ideal summer road trip stops, both in the United States and beyond. While spontaneity is typically a key piece of the iconic road trip experience, planning ahead is vital in our current situation. National parks have reservation systems for day use, much less camping. Some Indigenous Nations still have closed borders, meaning you may have to find routes around (this is especially pertinent when traveling in the Southwest). And with a lot of people frothing to get out there on that open road, hotels, Airbnbs, and campsites are getting booked up now — particularly in high-demand national parks and destinations around the country.
With all of that in mind, the recommendations below are just that, "recommendations." You'll need to do your research, plan for contingencies, check on local conditions, and interrogate for yourself whether a destination is ready for your visit. Now… onto the experts!
The Blue Ridge Parkway — Erin McGrady
The Road Trip:
If you're anywhere east of the Mississippi, my top pick for a cool road trip this summer is The Blue Ridge Parkway, especially the section near Asheville, North Carolina. But I'm biased because I live here.
The Place To Stay:
I've always wanted to stay at Asheville Glamping. I keep meaning to make a stay-cation out of it but haven't done so yet. But I've heard and seen really cool things about the place.
The One Can't-Miss Experience:
One thing you've got to do while you're here is to check out a sunrise or sunset from an overlook along the Parkway. That, and get a beer at any one of the awesome breweries in town. There are so many to pick from. A few of my favorites are Wedge Brewing Co., Burial Beer Co., Wicked Weed, and Zillicoah Beer Co.
Pacific Coast, San Francisco to Seattle — Joe Sills
The Road Trip:
Ditch the crowds at Big Sur for a more rugged experience on the north route of U.S. 101. This roughly 1,000-mile journey along the coast is bookended by two cities brimming with food and music, while the road itself takes travelers through one of the more remote coastal regions in the country. Towering redwoods, breaching whales, and nearly endless views of powerful Pacific surf have lodged this route in my dreams since the onset of the pandemic.
NorCal and Oregon south of the Umpqua are particularly perfect places to stroll over the sands unbothered — while you're hopped up on Dutch Bros. Coffee, whose tiny stands of caffeinated hype populate the outposts of civilization along the way.
The Places to Stay:
You can Airbnb or glamp your way up the coast, but few feelings compare to early mornings beneath the redwoods, in the rainforest, or along the beach. Try booking a campsite at California's Humboldt Redwoods State Park, Oregon's Sunset Bay State Park, and Pacific Beach State Park before soaking in temperate rainforest hot springs at Sol Duc Hot Springs Campground in Olympic National Park.
The One Can't-Miss Experience:
Cape Flattery at Neah Bay: This cliffside trail on the tribal lands of the Makah is a short but unforgettable immersion into a land that time seems to have forgotten. Make time to spend a few hours soaking in the sea spray, wildlife, and foliage in this deeply impactful place.
Calgary to Jasper, Alberta — Andrew Gunadie
The Road Trip:
With the Rocky Mountains, turquoise-blue rivers and lakes, and wildlife sightings at every turn, Alberta, Canada is built for road trips. One of my favorites is the journey from Calgary to Jasper, passing through Banff, Lake Louise, and the Icefields Parkway along the way.
The Place To Stay:
Halfway through your journey, spend a night at Glacier View Lodge, an all-inclusive hotel that offers a VIP experience that includes a tour of the Athabasca Glacier, stargazing, and incredible dining on-site. Add a stop at the Columbia Icefield Skywalk with a glass-bottom platform if you dare!
The One Can't-Miss Experience:
Once you arrive in Jasper, you've got to spend a day at Maligne Lake, a 45-minute drive away. Take a boat cruise or canoe out to Spirit Island, one of the most iconic and picturesque (not to mention sacred) locations in Canada. Wrap up your day with a meal at The View Restaurant which has one of the most stunning patios in Jasper.
The Road Trip:
Once the majority of us are fully vaccinated and travel restrictions have lifted, a mass of people will be taking to the skies to hit their favorite quarantine-longed-for vacation spots. Crowded airports, surging airfare, and tightly-packed tourist destinations will make an epic road trip even more enticing.
Baja is an incredible destination for those looking to escape the winter chill, but a summer road trip and food tour down the peninsula, with fewer travelers and near-empty beaches, is certain to shake off the post-quarantine blues. Winding one-lane roads, epic views of the empty coastline, white sandy beaches, giant cacti, and sleepy fishing villages — no matter how many times we've made the trip down, we keep going back for more.
The Place To Stay:
One of the best parts of a Baja road trip is driving through miles and miles of giant cacti. As you make your way down through Baja Norte, hours after the highway leaves the coast, you'll find yourself in Cataviña, nestled right in the middle of the peninsula. Spend a night camped in this magical desert and you might think you've woken up on another planet, with towering saguaro and giant cardón cacti (the largest cactus in the world), scattered amongst massive boulders and gigantic rock formations.
The One Can't-Miss Experience:
Continuing south, after crossing the checkpoint into Baja Sur, you'll arrive in Guerro Negro. First stop, Tacos El Muelle. This unassuming food truck is run by incredibly friendly locals serving up some of the most mouth-watering fish and shrimp tacos this side of the Gulf. The next stop as you make your way down the peninsula is El Rey Del Taco in Loreto. Get your fix of pescado y camarón, but don't miss out on the tender cabeza y lengua tacos. Google says they're open from nine to three, but trust me, you'll want to get there early, they close whenever they run out of the day's catch. When you finally make it down to the cape, stop at Fish Tacos Santo Chilote in Todos Santos and order the el molcajete for a meal you'll never forget.
Once you've eaten your fill, head over to Cerritos beach and rent a surfboard and take lessons from a local surfer. Or make your way east to Cabo Pulmo National Marine Park for epic diving and snorkeling along the oldest coral reef on the west coast of North America.
The Road Trip:
Iceland's entire Ring Road … all the way around. It's the motherload of changing landscapes from glaciers and icebergs to whale watching, hot pot thermal pools, sweeping canyons, fiords, rugged beaches, volcanos, more waterfalls than you thought you could see in a lifetime, and a continental divide you can dive. Late April is a great time as it offers good driving conditions, great scenery, and no crowds. Plus, Iceland is open to tourists with some common-sense requirements for arrival.
The Place To Stay:
We rented a van from Kuku Campers to have the ultimate freedom to roam. It's also a wonderfully affordable option as Iceland is expensive for hotels and meals. The van comes with a camp kitchen so you can cook your meals and campgrounds are plentiful.
The One Can't-Miss Experience:
Skip the overrated Blue Lagoon and instead source GPS coordinates for "hot pots," which are natural hot springs. You can find these on blogs. Many of them are remote and off the beaten path in spectacular settings. In ten days we found about 12 of them and never once had to share.
Eastern Sierra Nevada Mountain Range — Mike Schibel
The Road Trip:
The Eastern Sierras is absolutely one of the most spectacular places in the world with a fascinating history and breathtaking beauty. Using highway 395 as a road map there are many options to camp, hike, fish, and swim. Not to mention ghost towns and lively small towns to sample local delights. Anyone looking for an adventure needs to hit these open roads. There are hikes for all experience levels, plenty of lakes to jump in, and multiple hot springs to soak in. What else do you need?
The Place To Stay:
I prefer to sleep outdoors camping or vanlife under the stars. Camping near Rock Creek Lake at East Fork or Big Meadow campgrounds is my favorite. Both are located on Rock Creek, a perfect spot for a morning or afternoon dip. Big Meadow is all first-come sites where East Fork does have several spots you can reserve ahead of time.
The One Can't-Miss Experience:
Jumping in a lake anywhere in the Eastern Sierra is a must and so is dipping in a hot spring. Wild Willys is a popular hot spring and can get crowded. If you venture north on 395, Travertine hot springs are five minutes off the highway and a perfect place to soak.
Denver, CO to Santa Fe, NM — Emily Hart
The Road Trip:
If I'm not road tripping to a National Park, I'm probably headed to New Mexico. "What's in New Mexico?" my friends often ask. "Why do you always go there?" "I thought it was just a barren desert." It is magic, I tell them. Just magic. One of the first solo trips I went on after moving to the Colorado front range was to Santa Fe. It's a route I still travel multiple times a year, and it's always just as beautiful as the last time.
I start on Highway 285 heading south from Denver, traveling through the high country of Fairplay (South Park City), Buena Vista, and Salida. A short detour to the east and you're in Great Sand Dunes National Park, then I continue on into New Mexico towards Taos. Spend some time enjoying the culture and vibe in Taos, then head on the low or high road to Santa Fe. The low road hugs the scenic Rio Grande, while the high road winds through historic villages, art galleries, and the famous Chimayó chapel.
Once you're in Santa Fe you can head back north towards Abiquiu (Georgia O'Keeffe country), the hot springs around Jemez, Bandelier National Monument, and Kasha-Katuwe Tent Rocks National Monument are all great spots for a half-day or day trip from Santa Fe.
The Place To Stay:
There are so many options on this route: from the cabins of Mt. Princeton Hot Springs outside of Buena Vista to the many casitas to rent in Santa Fe. Northern New Mexico — and especially Taos — is full of vintage trailer rentals, yurts, and even a community of Earth Ships (its world headquarters are conveniently located just outside the city).
The One Can't-Miss Experience:
I always recommend driving to Abiquiu on your way to or from Santa Fe to visit the otherworldly rock formations. Plaza Blanca (the White Place) is a free privately-owned natural area with trails that take you within the most beautiful white rock formations. It is on the property of Dar Al Islam and generally open to the public.
Just further down is Ghost Ranch, a retreat and education center that offers trail rides, hiking, museums, and nightly cabin rentals. Chimney Rock Trail is a favorite, with views that rival any National Park.
Cascade Loop, Washington State — Zach Johnston
The Road Trip:
While I like to go on and on about the Olympic Peninsula, Washington State has another great loop road. The Cascade Loop starts off in Seattle on the Salish Sea and heads north and eventually east on Highway 20. The road takes you deep into the Cascade mountains and through North Cascades National Park (one of the most underrated national parks, in my humble opinion). The road travels through high alpine mountains and meadows and then dips into the high desert, grasslands, and the lush Columbia River as you take Highway 155 south. Finally, you start heading back west towards Seattle on Highway 2, passing through the Wenatchee River Valley, Leavenworth, and more alpine wonder in the Cascade range.
Over the course of a few days, you'll hit seaside beaches, alpine meadows, farmland as far as the eye can see, arid desert, and rolling grassland. Oh, and mountain after mountain peak with a few volcanoes thrown in too. You cannot beat this route as a road trip.
The Place To Stay:
Camping really is the way to go. Book ahead with services like Recreation.gov to find the spots that work for your trip.
Though, I'd argue that it'd be worth spending a night in Leavenworth (there are plenty of accommodation options at every level). It's a very unique Germanic Alpine village with a crazy amount of charm, great beerhalls, plenty of trails, and white water runs on the Wenatchee River.
The One Can't-Miss Experience:
At the intersection of Highway 155 and Highway 2, you'll find one of the coolest geological sites in America. Dry Falls used to be five times bigger than Niagra Falls — it was 3.5 miles wide and 400-feet tall at its biggest drop. That is, it a massive fall that's well, dry. The lack of water creates a dramatic canyon landscape. Overall, it's one of those places that makes you feel small as you ponder what a waterfall this huge must of been like to behold, and how deafening it must have been as all that water roared past.
Editors Pick: The North Shore Of Oahu — Steve Bramucci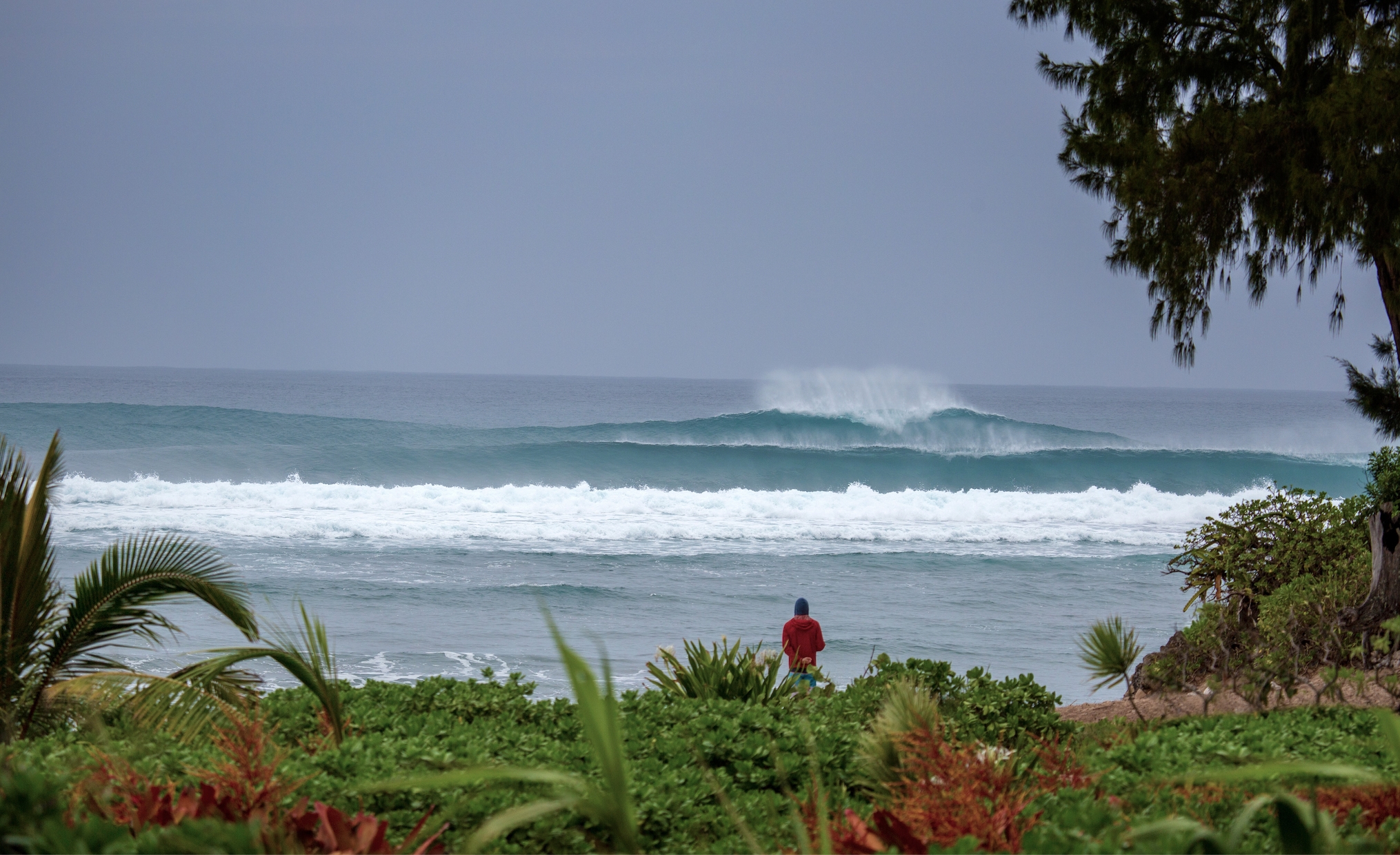 The Road Trip:
This isn't your typical road trip entry, but it's one I adore nonetheless. The entire drive around the island of Oahu is a joy, but I could drive the North Shore's famed "Seven Mile Miracle" every day for the rest of my life and never get tired. If you're looking for more clear parameters to your route, let's say: Haleiwa to Laie. That's 29 miles… what's the minimum for a road trip? 30? Can we round up?
(More realistically, you'll likely be embarking from Honolulu which makes it 50 miles and if you really want to do the whole thing right you'll also tie in a trip to the isolated Makaha Valley on the West Coast, plus tack on some East Coast meandering. That turns the whole adventure into a more traditional multi-day road trip.)
Anywayyyyy, the point is that Oahu's North Shore is both A) one of the planet's true natural wonders and B) a place where you most certainly need some sort of transport (a bike at the very least). Because there's no one "beach" — there are dozens to enjoy. The most famous among these is Pipeline, the most widely-known surf break on the planet. But if you even want to watch the action there you'll want to fuel up with a shrimp truck plate lunch first and that takes a little getting to.
See? It's a road trip!
There is endless debate about which truck is best and plenty who say, "they're all mostly the same." This is nonsense. Loyalty is valued highly on the North Shore and picking your shrimp truck falls under that header. I personally dig on Giovanni's — with its tagged-up truck and serious emphasis on garlic. You can certainly take my word, but if you love shrimp and garlic, you should try a few and discover where your own loyalties lie.
Not sure how I got so sidetracked about shrimp, but have we talked about surfing yet? If Pipe is breaking at all and you don't know FOR DEAD CERTAIN that you belong there, it means you definitely don't belong there. That's not a "you flew here, we grew here" a localism thing, I mean it as an "if you aren't good enough to surf a certain wave, you can seriously endanger yourself and others"-thing. Better to watch at Pipe (unless it's flat) and mosey down the road a little to surf Turtle Bay (at the Turtle Bay Resort) — one of my favorite waves that can still hold size while also being one of the breeziest takeoffs on the North Shore.
Meaning your chance of coming up from a pummeling with coral in your thigh like Aldous Snow in Forgetting Sarah Marshall is slim (though this is the break and resort where they based that scene!).
Okay, we've gone off on another aside here. This is why the Seven Mile Miracle is such a perfect road trip destination — there are endless asides, countless beaches to visit, so many damn surf breaks, hikes, climbs, cliff jumps, and tons of hearty food to help you fuel your adventures.
The Place To Stay:
Malaekahana Beach Campground offers some of the cheapest and best accommodations along the North Shore for intrepid souls. Great place to park your van, if you're doing the vanlife thing. In fact, I'd say you should just fully live out of the van for a few days without leaving the site (okay, maybe leave to get more shrimp and plate lunches).
If you save money through your trip and are ready to splurge, Turtle Bay Resort, famously featured in Forgetting Sarah Marshall, is undergoing a massive renovation post-COVID that will tie the property more thoroughly than ever to both its Indigenous Hawaiian heritage and the legacy of North Shore surfing. I've seen the photos of the new bungalows and… if you have the means, they are sure to provide a truly decadent travel experience, with the beach literally at your doorstep.
Turtle Bay is slated to reopen on July 1st.
The One Can't-Miss Experience:
I would say surfing, but if you don't surf, Honolulu is a better place to learn to surf from scratch. Instead, I'll vote that you go to Waimea Bay on a mellow day and jump off the rocks into the water. Or maybe the "can't miss" should be food-related? Get a brekky burrito at Kono's Haleiwa and there's at least a 50-50 chance you're waiting for your pulled pork gut bomb next to a pro surfer. Then grab some pie from Ted's Bakery, another gem. Or you could head down to Laie and get the moko loco from the Hukilau Cafe, which was used often in the movie 50 First Dates.
Okay, final answer — let's bring it back where we started: Go to Pipeline. Not to surf, but to soak in the scene. To bask in the vibe of the most beautiful people in the world gathering together on a single beach to see some of the best athletes alive do their thing. It's a wild scene and a fun one. A definite "can't-miss" experience, especially if there's a contest on or the waves are firing.