There's no whisky in the world that's more popular than Johnnie Walker. Full stop. Its global sales trounce every other brand, even international best-seller Jack Daniel's. That means that there are a lot of Johnnie Walker out there. But it also means that the brand often gets dismissed as too big to take seriously by whisk(e)y "fans."
That's a shame, as Johnnie Walker puts out some absolute bangers in their core line, which represent (and in some cases define) the best of what modern blended whisky and blended malts can be. Yes, I'm serious.
Johnnie Walker releases seven expressions in their core line. Those whiskies are a mix of "blended whiskey" — a blend of single malt and grain whiskies from all over Scotland — and "blended malts" — a blend of single malts, mostly from the Diageo stable of distilleries around Scotland. Taking it a little further, these whiskies range from mixing whisky (Johnnie Red and Black) to some of the most sought-after blended malts, aka Johnnie Walker Blue.
To parse which ones are actually worth your time and money, I'm throwing them all into a blind taste test. To round out the numbers, I've also added in the Jane Walker Edition of Johnnie Walker Black. It's a unique take on the classic expression that's limited for now but sure to be a mainstay in coming years.
Today's Lineup:
Johnnie Walker Blue Label
Johnnie Walker Gold Label Reserve
Johnnie Walker Red Label
The Jane Walker Edition
Johnnie Walker Double Black
Johnnie Walker Black Label
Johnnie Walker 18
Johnnie Walker Green Label
Let's get tasting and ranking!
Also Read: The Top 5 UPROXX Scotch Whisky Posts of The Last Six Months
Part 1: The Tasting
Taste 1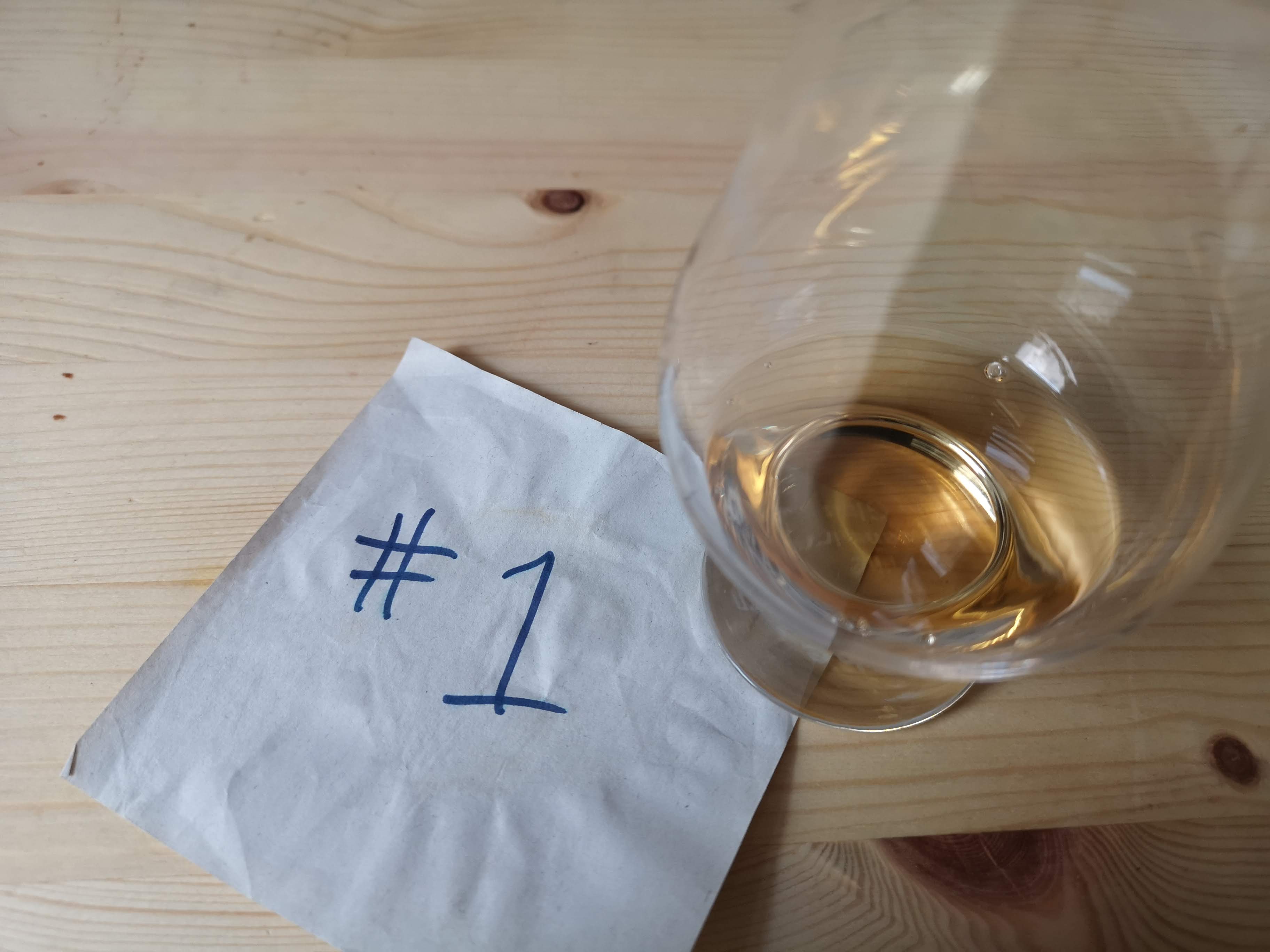 Tasting Notes:
Soft malts and dried fruits lead the way on the nose with meaty plums, soft and worn leather, winter spice, and dry fireplace smoke balancing it out. The palate leans into orange oils and marzipan with a splash of rose water. The mid-palate has a nice, floral honey sweetness that leads to a finish full of bitter dark chocolate, lightly smoked malts, dried fruits, and dry-roasted nuts all with a pure silk mouth feel.
Taste 2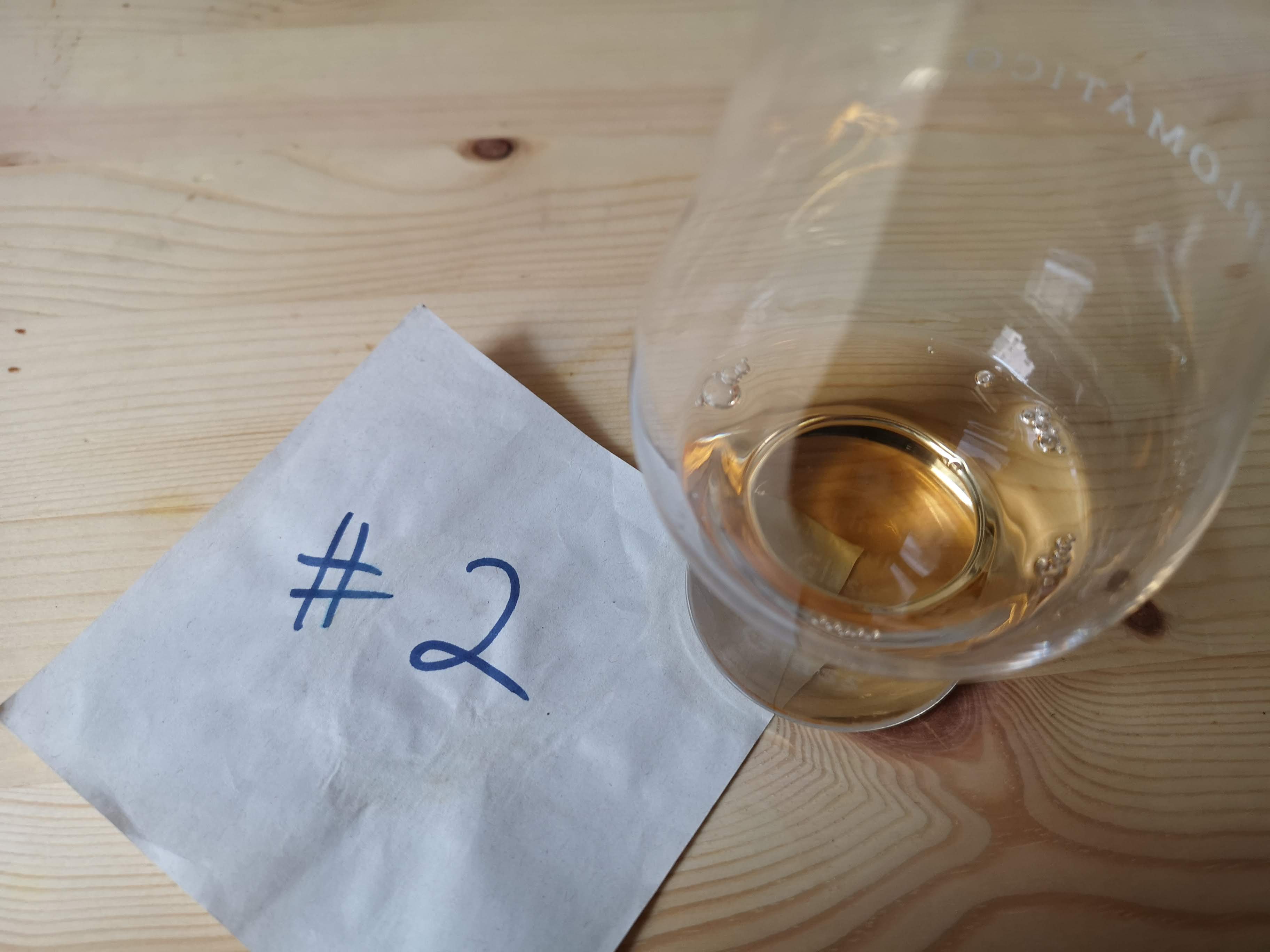 Tasting Notes:
Leather and honeyed oats mingle with sultanas and spicy malts on the nose. The taste pops with tropical fruits (almost papaya) with a rich vanilla cream throughline. The mid-palate hits a fruity-honey note that leads to a hint of soft oak and mild earthy peat.
Taste 3
Tasting Notes:
This is much thinner from the jump with an echo of leather, "sweet" citrus, and lightly smoked wood. There's a touch of black pepper on the palate next to orchard fruits and "smoke." The end just disappears, leaving you with mineral water and wet ash.
Taste 4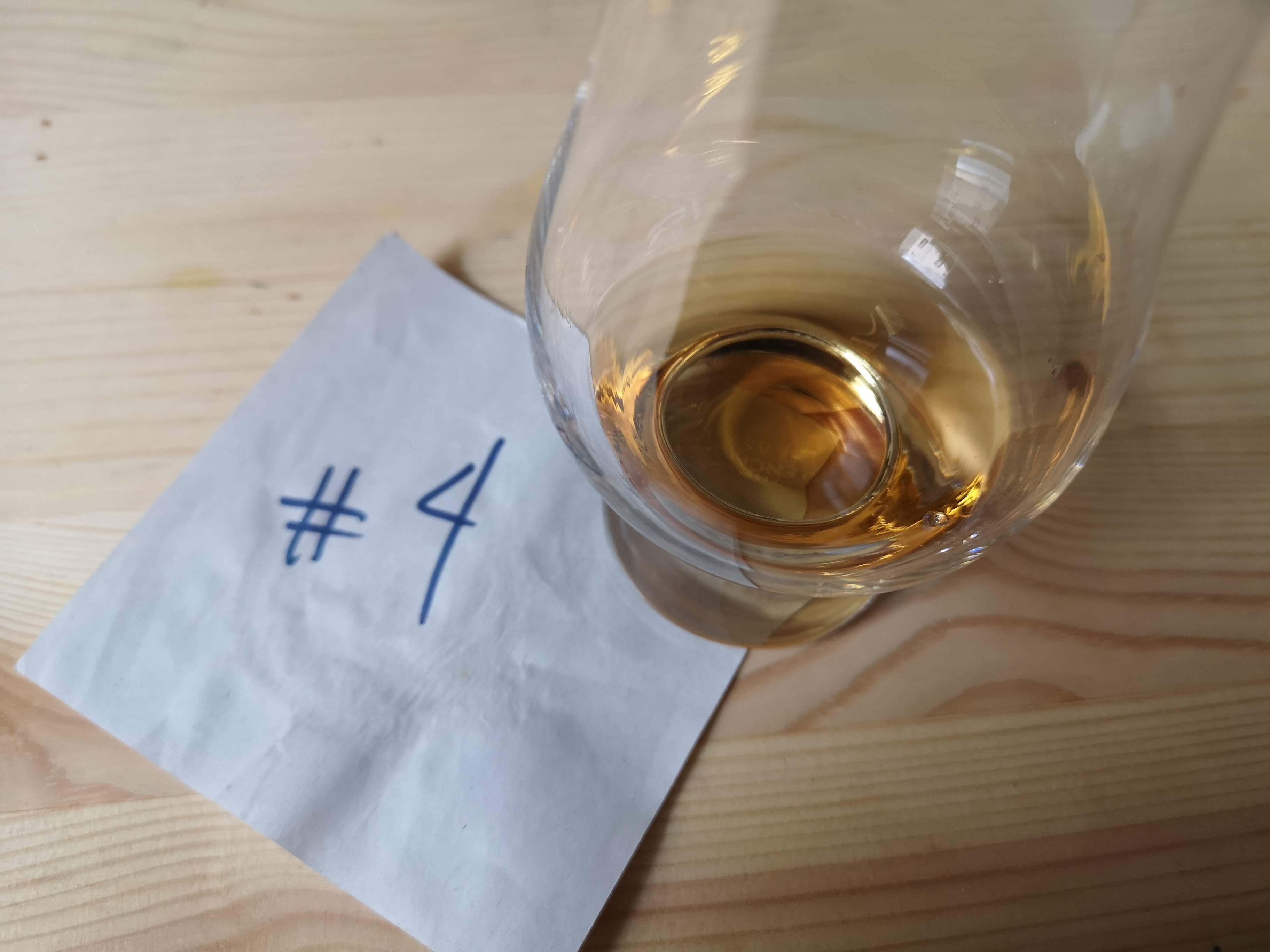 Tasting Notes:
There's a mix of raisins, old peaches, and leather on the nose with a hint of dried cherry and creamed honey. The palate leans into apple pie filling with rich creamy vanilla sauce and milk chocolate. The finish arrives with a bushel of dry wicker cane, warming malts with a hint of winter spice, and a final rush of dry dark chocolate powder.
Taste 5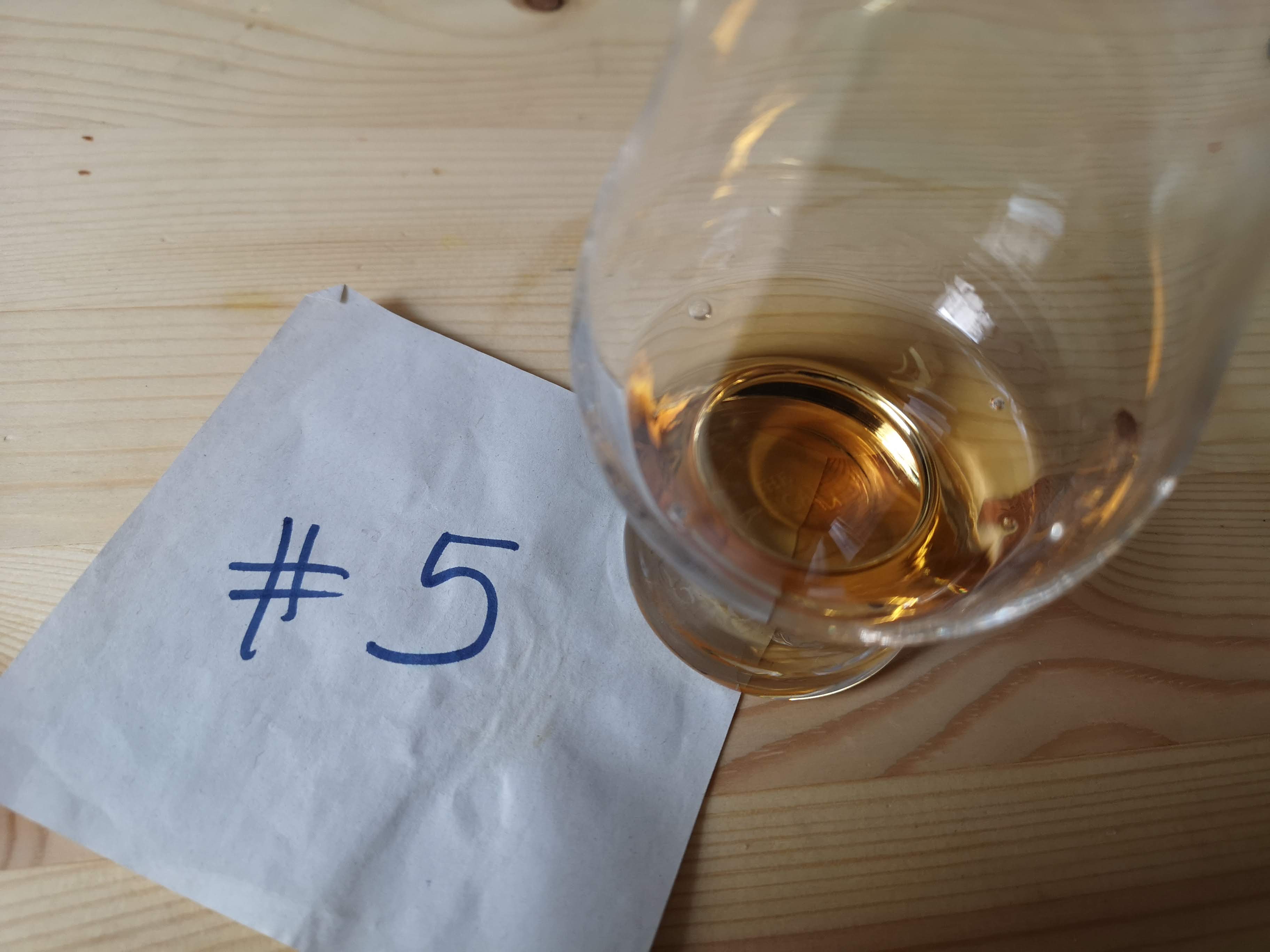 Tasting Notes:
This opens with cherrywood smoke next to dried apricots and cloves that are countered by a raw banana bread batter. The taste balances vanilla creaminess with ripe and tart apples next to smoked prunes and smoked cherry. Those cherries lead to a soft and wet oak counterpointed by dry chunks of peat and old leather-bound books.
Taste 6
Tasting Notes:
Watery leather opens the nose with hints of sweet raisins, vanilla pods, and spiced malts. The palate bounces between vanilla pudding and mulled wine spices with apricot jam and smoked applewood rounding things out. The finish is short and hits on light, sweet, and earthy smoke but ends fairly thin.
Taste 7
Tasting Notes:
Applewood and buttery toffee draw you in on the nose with nice notes of fresh and ripe fruit, worn jacket leather, and soft malts just touched with winter spices. Caramel leads the palate toward rich marzipan, vanilla pudding, and freshly peeled tangerines. Sweet yet dark cacao drives the mid-palate toward the softest line of sweet smoke just touched with dry chili spice and that applewood.
Taste 8
Tasting Notes:
Cedar boxes full of sweet fruits lead the nose toward black peppercorns and vanilla pods with an underlayer of sweet green grass. That soft cedar leads the taste with support from grilled tropical fruits, dried roses, spiced malts, and chewy apple tobacco. The mid-palate sweetens with a honeycomb vibe as earthy smoke, singed cedar bark, dark cacao nibs, dry reeds, and an echo of sea spray round out the finish.
Part 2: The Ranking
8. Johnnie Walker Red Label — Taste 3
ABV: 40%
Average Price: $26
The Whisky:
Johnnie Walker's entry point expression is also the best-selling scotch expression on the planet. The juice is a blend from Diageo's deep stable of distilleries around Scotland that's specifically designed to be mixed and not taken straight.
Bottom Line:
It was immediately evident that this was Red Label. It was so indistinct and thin. I really can't even see using this for mixing if I'm being honest, making this last place by a lot.
7. Johnnie Walker Black Label — Taste 6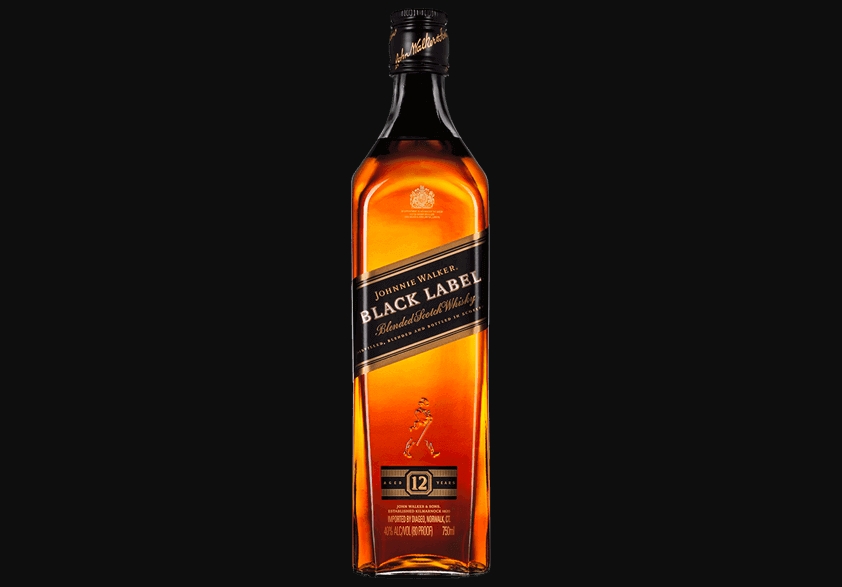 ABV: 40%
Average Price: $38
The Whisky:
This is Johnnie's signature blend that's dialed in to be a sipper with a few rocks thrown in. The blend leans into the peaty seaside distilleries with 30 plus whiskies from powerhouses like Lagavulin, Talisker, and Cardhu.
Bottom Line:
"Just fine" was my note on this one. It's mediocre and not really all that memorable. I'd likely bury this in a whisky and coke or ginger and move on with my day.
6. Johnnie Walker Double Black — Taste 5
ABV: 40%
Average Price: $46
The Whisky:
This is basically Johnnie Black, a slightly peaty blend, that's been casked again in deeply charred oak. The idea is to maximize that peat and amp up the Islay and Island smokiness of the final dram.
Bottom Line:
This felt like a really solid mixing whisky, especially for highballs. I can see this standing up and bringing something to a cocktail, easily. It's not that engaging on its own but not terrible by any stretch either.
5. The Jane Walker Edition — Taste 4
ABV: 40%
Average Price: $38
The Whisky:
Master Blender Emma Walker created this blend with Cardhu — a Speyside distillery — at its core. Cardhu was famously founded and run by another female pioneer in whisky, Elizabeth Cumming, back in the 1800s. The juice is a blend of malts that aged at least ten years from the Diageo stable of Scotch single malts.
Bottom Line:
This felt like a great on-the-rocks pour or highball whisky. It was the best of the Black Labels but didn't quite break through to the depth of the more refined bottles on this list.
4. Johnnie Walker Gold Label Reserve — Taste 2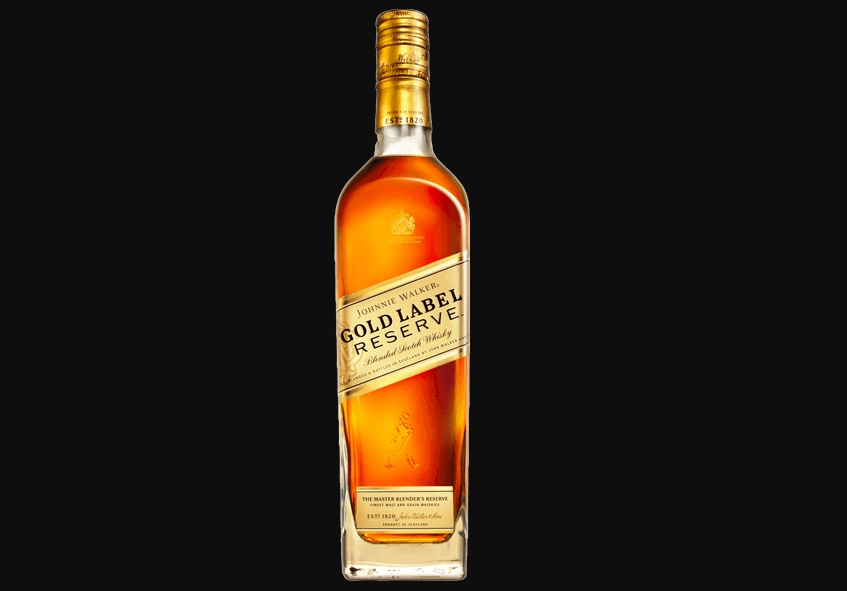 ABV: 40%
Average Price: $80
The Whisky:
This no-age-statement blend leans into that signature Walker marriage of Highland and Speyside whiskies with a small dose of Western Scottish juice for good measure. The lion's share of the whisky involved in this gilded bottle is Clynelish, a Highland whisky that adds a modicum of peat to the mix.
Bottom Line:
This feels like a bit of a cheat to call "middle of the road." This is a damn near-perfect pour of blended whisky. From here on out, I'm splitting hairs. But for this one, it felt like it was more suited to a nice (or the perfect) highball than an awesome neat pour that'll take you on a journey.
3. Johnnie Walker Green Label — Taste 8
ABV: 43%
Average Price: $65
The Whisky:
This whisky was actually taken off the market in 2012 and people lost their shit. Diageo came to its senses and brought it back by 2016. The juice is a blend of single malts only, making it a "pure malt" and not a "blended scotch whisky" (that blends malt and grain whiskies). The juice primarily comes from Speyside, Highland, Lowland, and Island malts with a focus on a minimum of 15-year-old Talisker, Caol Ila, Cragganmore, and Linkwood.
Bottom Line:
This is a regular pour in my house, but as a highball mixer or on the rocks "everyday" whisky. It's just so damn refined for a great price. That hint of sea spray helps this truly stand out from all the fruit and honey but it doesn't quite elevate it to "holy shit" heights. It's just really freakin' good and easy to drink without being challenging — and that's why it's not the best of the best when it comes to Johnnie Walker.
2. Johnnie Walker Blue Label — Taste 1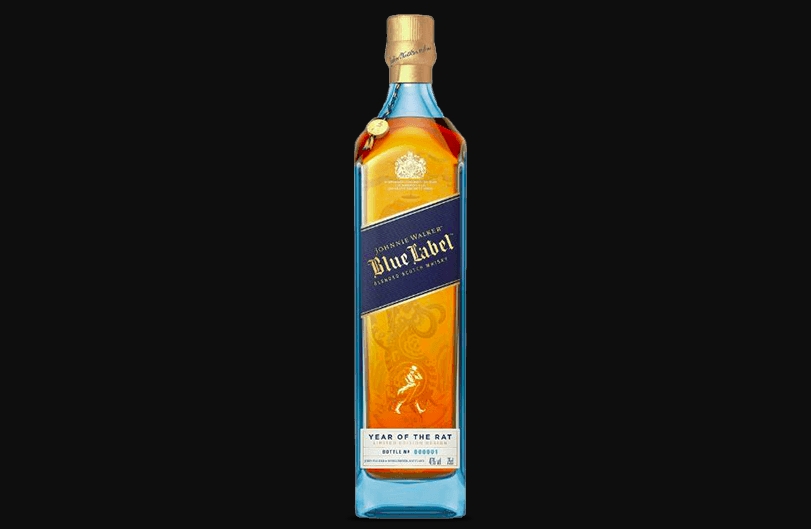 ABV: 40%
Average Price: $230
The Whisky:
This is the mountaintop of Johnnie Walker's whiskies. The blend is a marriage of ultra-rare stock from extinct Diageo distilleries around Scotland. That's just … cool. This expression is all about barrel selection and the mastery of a great noser and blender working together to create something special.
Bottom Line:
This was the first taste and set the bar almost impossibly high from the jump. But today it was beaten, thanks to the 18's slighty greater depth that leaned into fattier flavor notes of buttery toffee and just that little bit more going on in the glass.
That's not to say this isn't a stellar whisky. It 100 percent is. This is a whisky that'll get you hooked on Johnnie Walker for life. It's deeply hewn, nostalgic, and pure velvet in the glass.
1. Johnnie Walker 18 — Taste 7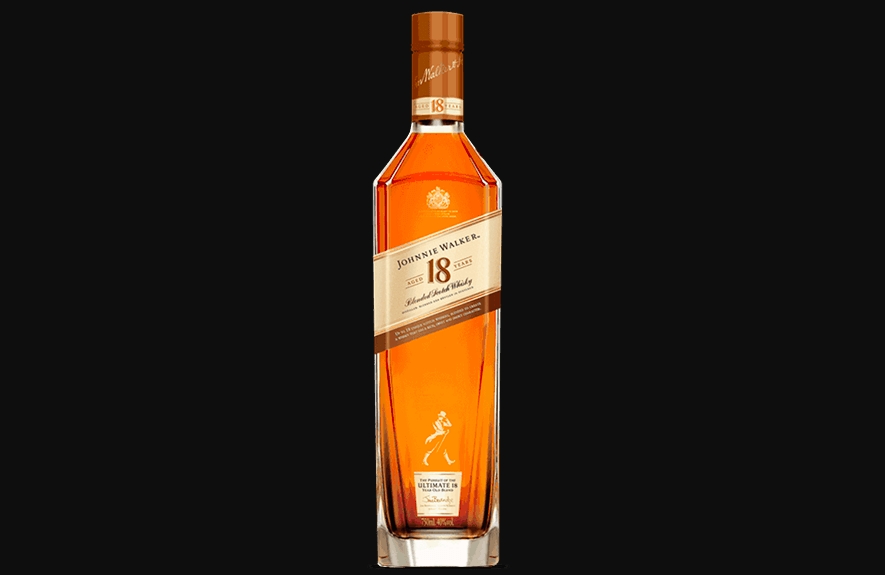 ABV: 40%
Average Price: $90
The Whisky:
This blend used to be called Johnnie Walker Platinum, which was also aged for 18 years. You might still see some of those bottles on shelves where scotch sells slowly. This is the same juice, which is comprised of 18 whiskies all of which are a minimum of 18 years old. The primary distilleries in the bottle are Blair Athol, Cardhu, Glen Elgin, and Auchroisk.
Bottom Line:
I had to look at the ABVs on this bottle about five times to check if this was really only 40 percent ABV. This is so well built that you don't feel that water at all. It's all flavor and nuance from top to bottom with a slow dance between nutty, citrus, bitter, and the silkiest smoke in the game. This felt next level in a way that was both interesting and kind of exciting. I wanted more of this right away.
Part 3: Final Thoughts
I can't say I'm surprised by this outcome. I love Johnnie Green and it broke into my top three. I guess I likely would have put money on Blue winning out. But that 18 is a dark horse that could not be denied today. And not for nothing, it's half the price of Johnnie Blue. So there's that.
Overall, I'd skip the Red and Black entirely if you're interested in getting into the world of Scotch whisky. I'd start with Gold or Green Label and then move on to 18 and Blue if you dig those first two (and have the cash to spend). Double Black and Jane Walker Edition are perfectly good whiskies, but I really can't see using them outside of a highball setting, which is fine. At the same time, there are tons of blended malts that are fine for highballs out there, so maybe experiment rather than opting for either of those.
If all you take from this is the following: "Hey, you, track down a bottle of 18!" That's a solid outcome. Trust me, you won't be disappointed.