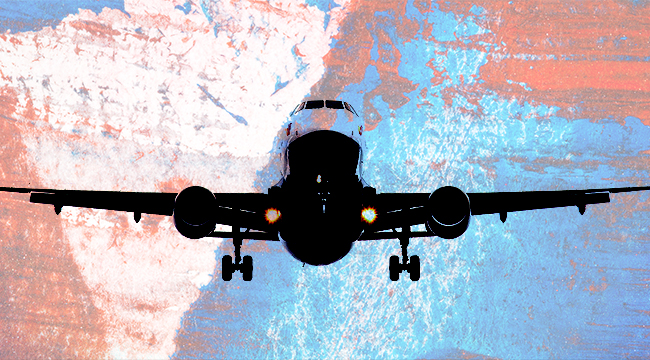 Two big sales events for travel are right around the corner. First, Labor Day Weekend is always a great time to snag deals on everything from hotels to dope vacations around the world as companies slash prices leading up to the holiday. There are already a few sales popping up (which we have listed below), but our best advice is to set those alerts for "Labor Day sales" now.
Second, National Cheap Flights Day is August 23rd this year, which means it's time to keep an eye on flights as prices tend to lower across the board. It's also better to think of this less as a single day where flights are on sale and more a period of time. In essence, Cheap Flights Day marks the de facto end of the high season and the beginning of the shoulder season. That means that flights are going to be lowering until we hit Thanksgiving. It's time to start booking those trips, folks.
Below, we've compiled some of the best deals right now. These are the cheapest flights, sweetest hotel rates, and steepest travel package discounts online this week.
TOP DEAL OF THE WEEK:
SAVE UP TO 50% DURING LABOR DAY SALE AT THE COLECCION RESORTS IN MEXICO
La Coleccion Resorts has properties in Cancun, Cozumel, Playa del Carmen, Chetumal, Puerto Vallarta, Los Cabos, and San Miguel de Allende. That's a lot of great choice for a little vacay. And to celebrate Labor Day, La Coleccion Resorts is offering up to 50 percent off rooms at those locations. That's basically "stay two nights and get one night free" for a luxe resort experience in a rad corner of Mex.
You'll need to book between August 27th and September 5th and travel between August 27th and June 30th, 2020.
BEST FLIGHTS OF THE WEEK:
FLY TO THE MEDITERRANEAN FOR $119 EACH WAY WITH NORWEGIAN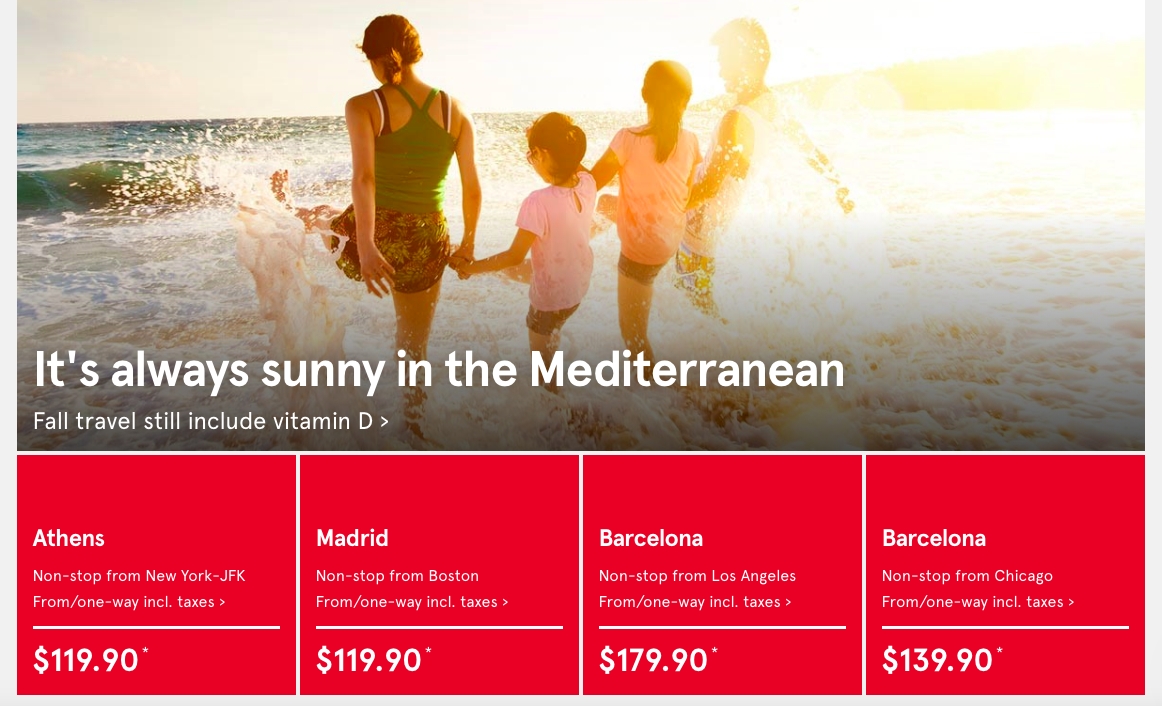 Flights to Europe this fall are already lowering. You can score one-way flights from the East Coast to Spain and Greece for as little as $119. From the West Coast, expect to pay $179 each way. No matter where you're starting out, that's a great price.
FLY FROM THE MIDWEST TO AUSTIN, TX FOR LESS THAN $100 ROUNDTRIP
Flights for next month are already going on sale. You can score a roundtrip flight from the Midwest down to Austin, Texas, for $95. You can't beat that price for a non-stop with a seat and a carry-on bag.
FLY FROM THE MIDWEST TO PUERTO RICO FOR $225 ROUNDTRIP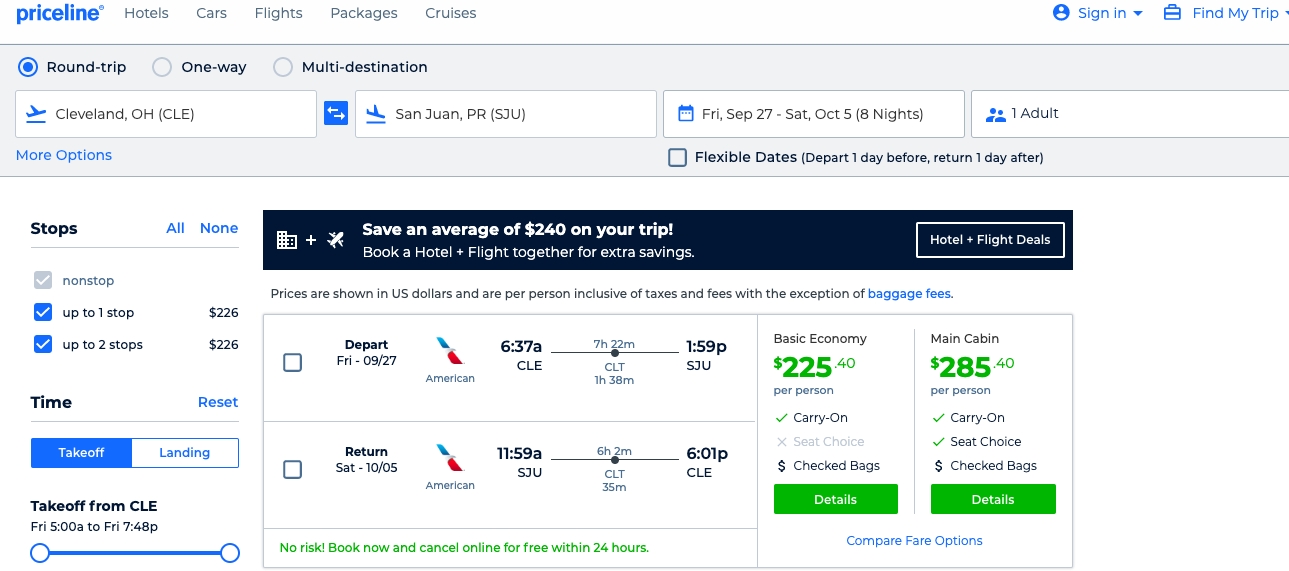 It's always a good time to hit up Puerto Rico for a little paradise, rum, nature, and good vibes. Right now, you can score roundtrips from the Midwest to San Juan for $225. Prices are similar from the East Coast as well.
BEST TRAVEL PACKAGES OF THE WEEK:
TAKE ADVANTAGE OF AMTRAK'S BOGO FARES BEFORE LABOR DAY
Amtrak is running late summer and Labor Day deals that are hard to deny. You can get buy one get one free tickets on several routes across the country. You can also save up to 45 percent off group tickets for you and five of your friends on routes all over America.
SAVE CASH AND HANG WITH GIRAFFES WITH CONTIKI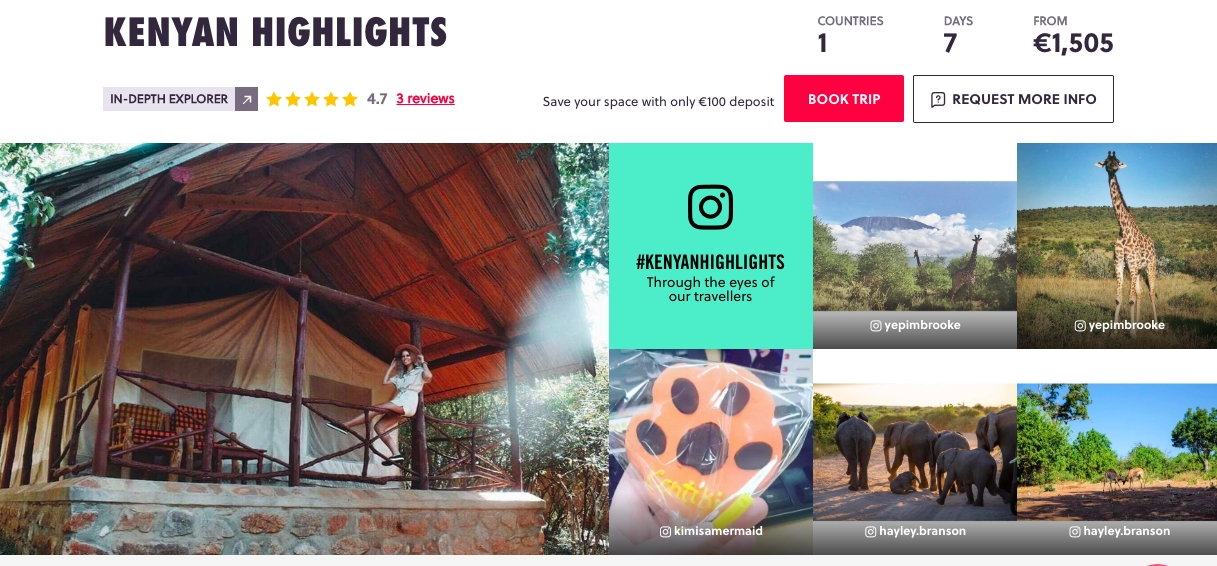 Hitting up Africa for a safari is a great way to support the local economy and wildlife conservation efforts. Contiki and Contiki Cares tailor programs around giving back and helping local communities and conservation through their tours. Trips like their African Safaris offer intrepid travelers the chance to engage in the local culture, give back, and have a once-in-a-lifetime experience all in the same swing.
RETRACE MARCO POLO'S STEPS WITH ABERCROMBIE & KENT
Retracing iconic journeys from the past has a great allure. The luxury tour company, Abercrombie & Kent, feels that allure and have announced a new set of journeys that take the spirit of Marco Polo's journeys and gives you a chance to retrace some of those steps.
While these trips tend to be on the more expensive side of travel, you can still score steep discounts by taking advantage of early-bird bookings. You can save thousands of dollars by keeping an eye on their Special Offers page for trips throughout 2020.
BEST HOTEL DEALS OF THE WEEK:
SAVE 50% ON EVERY OTHER NIGHT AT OCEAN CLUB RESORTS IN TURKS & CAICOS
Hitting up a luxury resort for a little R 'n R is always a good idea. Ocean Club Resorts in Turks & Caicos is a great candidate for an unplugged getaway with dope food, great bars, and a killer beach. Currently, they're offering 50 percent off every other night you stay there. So, if you go for a week, night two, five, and seven will be half price, saving you about $450. That's enough to help cover the flights.
SAVE 25% AT MONARCH BEACH RESORT IN CALIFORNIA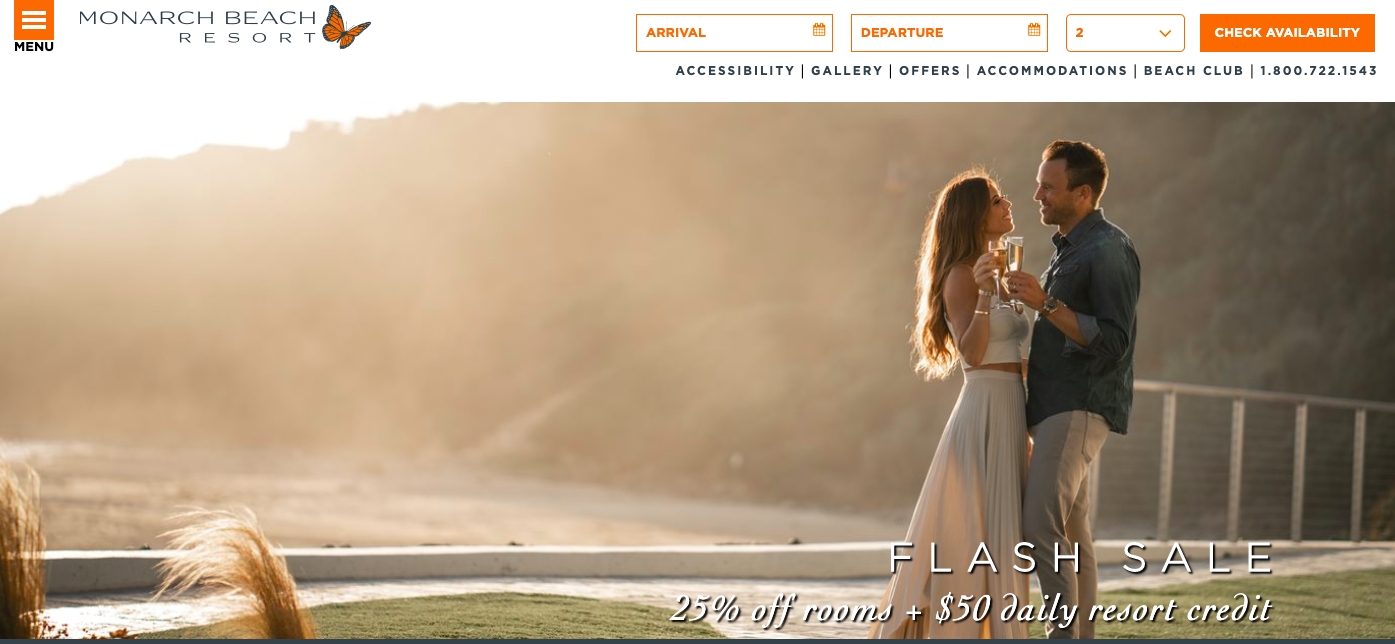 Monarch Beach Resort in Orange County is plush Southern California beach living at its best. Their Endless Summer sale will give you a 25 percent discount on your stay plus a $50 resort credit to spend on their fine dining experiences or a spa treatment.
Book A Room Here
https://www.instagram.com/p/Bx5s1DMFu6T/
SAVE 50% OFF SUNDAY NIGHT STAYS IN NEW YORK CITY WITH HILTON
Hilton wants you to "weekend like a local" when you're in New York City. That means they're offering 50 percent off room rates (on Sundays) at Hiltons across the city with a long list of discounts on local tours, restaurants, breweries, and events.
STAY SEVEN NIGHTS AT PLAYA LARGO RESORT AND SPA AND GET A BIG RESORT CREDIT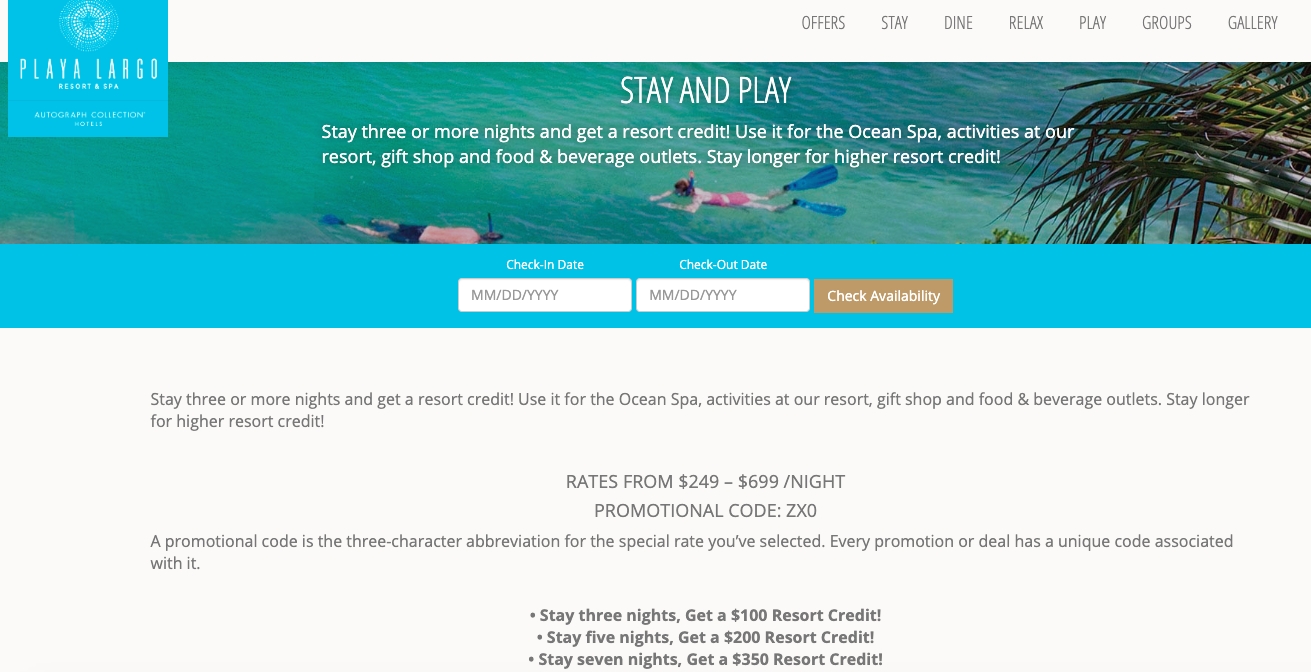 The Florida Key's Playa Largo wants you to enjoy the wonders of their luxe resort so they're giving away resort credit. If you're staying three nights, they'll float you $100. However, if you're staying seven nights, you'll get $350 to play around with.
That's a lot of massages, diving lessons, and bottles of champers.
BEST WILD SPLURGE OF THE WEEK:
TAKE A PRIVATE JET TO A PRIVATE MALDIVIAN RESORT THIS LABOR DAY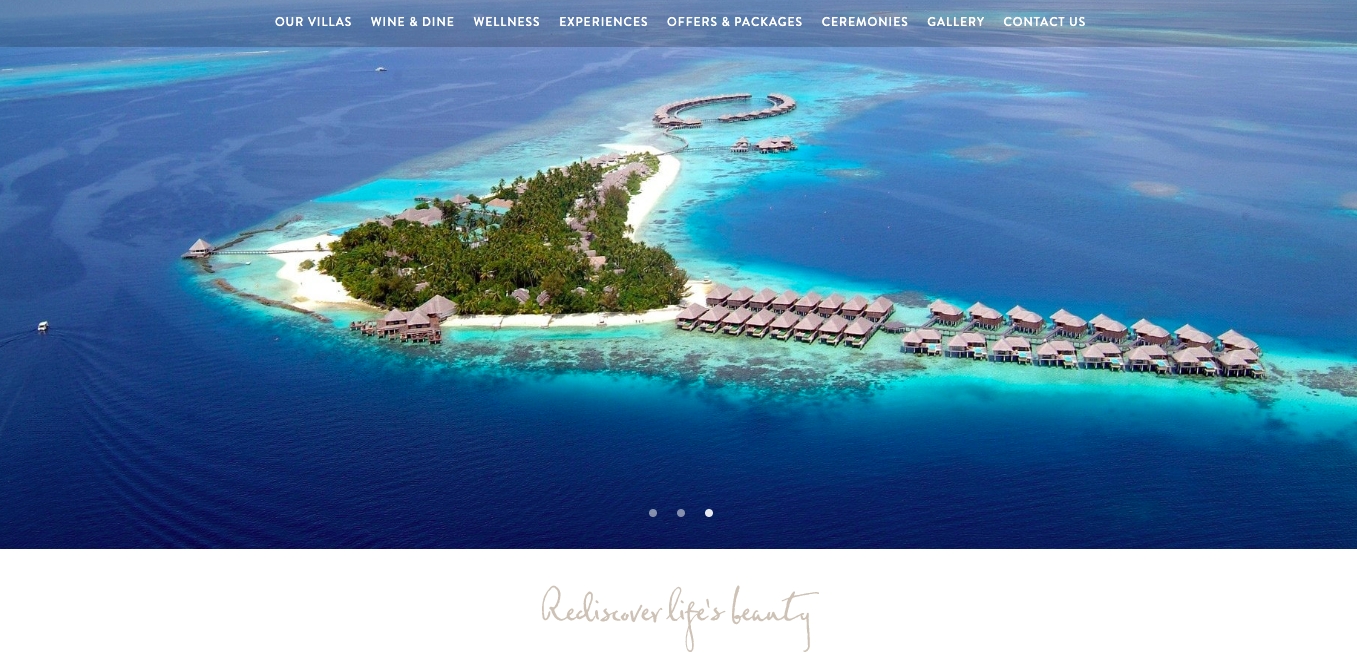 Anyone have a quarter-million to spend on a four-night retreat to the Maldives this Labor Day Weekend? Coco Collection is teaming up with PrivateFly to take you and friend to Coco's Bodu Hithi private resort on its own Maldivian atoll (which, we admit, looks amazing).
The deal breaks down like this: $275,000 for the private jet to and from the Maldives, $10,128 for four-night bungalow stay, and $3,828 for all the dining and amenities while there. That's a grand total of $288,956, or $72,239 per night.
You can decide for yourself if it's worth it. (It's not, but flying commercial and getting to the atoll via puddle jumpers and boats very well might be!)
One rule: If you go, take us.