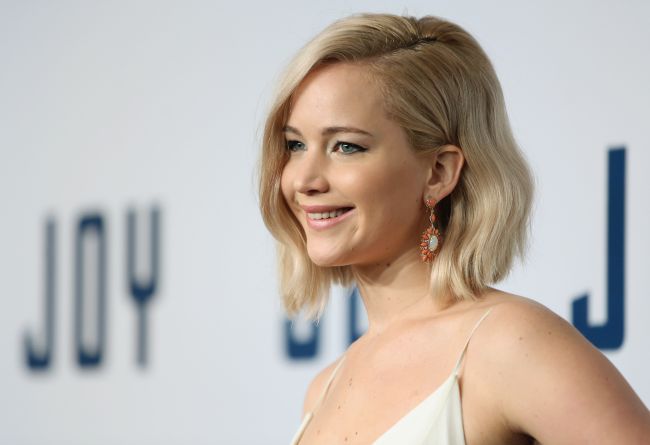 Oh, what could've been with Jennifer Lawrence's career. Long before the Hunger Games star — who Quentin Tarantino considered casting in The Hateful Eight (probably not for Samuel L. Jackson's role) — was an Academy Award-winning actress and the face of two mega-popular franchises, she was a model. Not a very good one, either. Lawrence spoke to Graham Norton during his New Year's Eve special about her modeling days, which "you'll never see the pictures I did for Abercrombie and Fitch." LFO is really disappointed.
"They wanted natural pictures so they made us play football on the beach. The other models played football in a pretty way but not me! My face was bright red and I was sweaty with flaring nostrils. One of the girls even yelled, 'Get her away from me!' And, when my agent asked why the pictures hadn't been used, their only response was to send the pictures… you won't see them in a store for sure!" (Via)
You also won't see her at your rockin' New Year's Eve party, no matter how many carrier pigeons you send to her house.
I really hate [NYE]. I've never had a good one – everyone's chasing a good time and it's always a disappointment. I plan on doing nothing and then if something lands in my lap… but I always end up drunk and disappointed. Drunk and Disappointed should be the title of my memoir!" (Via)
Sorry, J-Law, but it's already the name of my autobiography.
(Via the Daily Mail)