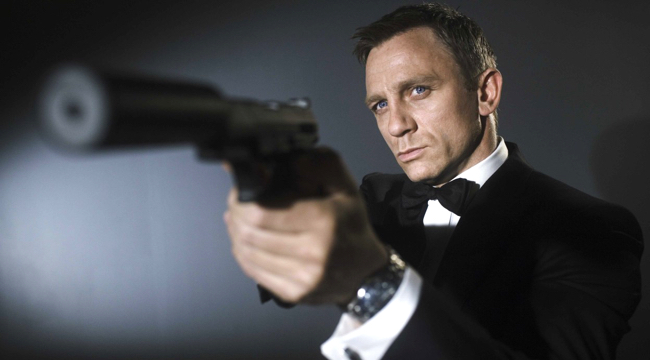 Once Daniel Craig retires his tactical turtleneck (tactleneck?) for good, Eon Productions will need a new James Bond. It might be Idris Elba (although when asked if he was "looking at [being] the next 007," The Wire star quickly responded, "No") or the long-rumored Tom Hiddleston, but another British hunk has reportedly entered the ring: the Young Wolf himself, Richard Madden.
Richard Madden is set to be offered the chance to replace Daniel Craig as James Bond, according to industry sources… It is understood that Barbara Broccoli, the executive producer at Eon Productions who has the final say on all Bond characters, is likely to approach Madden in the next few days. (Via)
Madden, the 32-year-old actor best known for playing Robb Stark on Game of Thrones and Prince Kit in Cinderella, became the odds-on favorite following his performance in Bodyguard, a six-part BBC One series that broke ratings records (Netflix picked up the international rights). "It's seriously looking like he is going to get the job," a Bond source said. "Not only is he on top of Barbara's list, but she is preparing to offer the role." Madden's qualifiations include: being a man, not a woman, and… that's all Barbara Broccoli needs, actually.
Netflix also released a trailer for Bodyguard on Monday.
(Via the Daily Mail)