The Cardi B and Offset McDonald's meal is upon us and you know what that means: exclusive, co-branded merch. This time around, it looks like the Golden Arches has decided to keep things simple with easy-to-manufacture apparel like T-shirts, hoodies, hats, and shorts. It appears that lessons were learned from the supply chain debacle with J Balvin's more out-there options, but you do kind of wish Cardi and Set got the chance to go as crazy as Travis Scott did — if only to see what they'd come up with.
As it is, the options continue the lovey-dovey vibe of the overall concept; the T-shirts say goofy things like "nice buns," the hoodies bear profiles of Cardi and Set saluting each other with sandwiches and McD's "I'm lovin' it" catchphrase, and the shorts are suitably cheek-baring for lounging around the house, as the couple can often be seen doing on social media. All in all, a 7/10 for the collection. It's solid but you really do miss oddball add-ons like throw rugs, ashtrays, and chicken McNugget body pillows (bring them back, Mickey Ds!)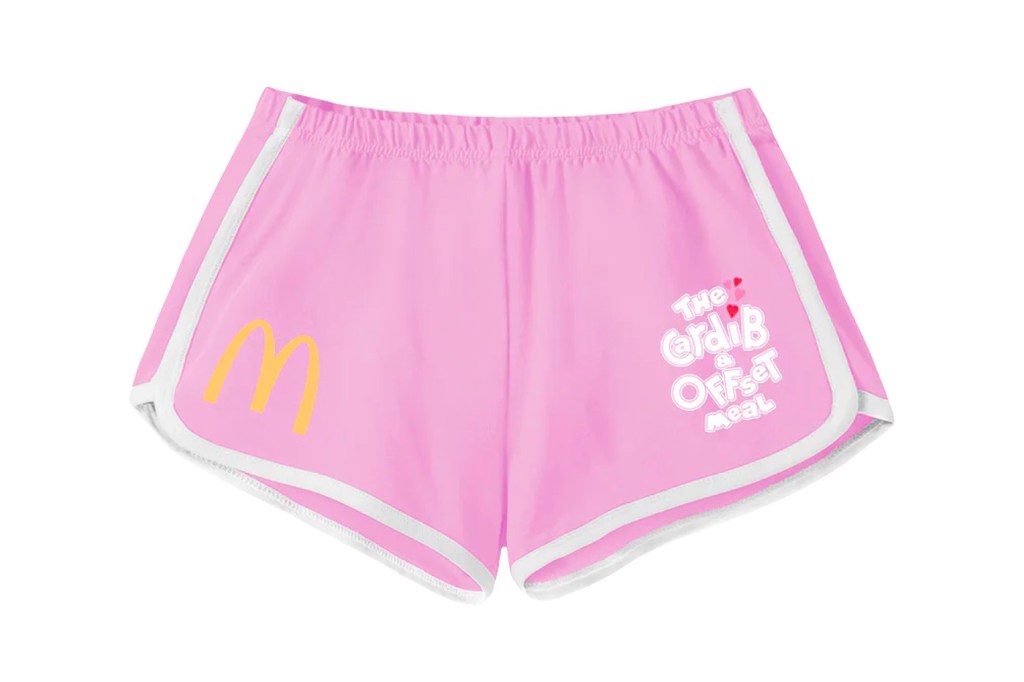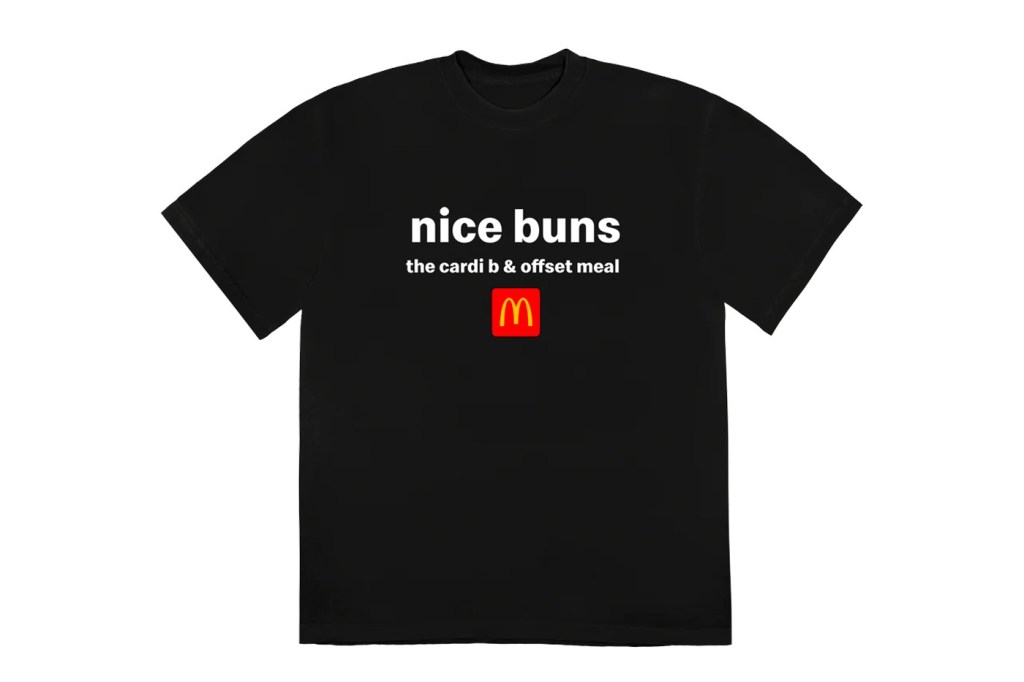 By all reports, the Cardi B And Offset Meal is selling well, and Cardi's spent the past few days reposting fans' pics of the meal — although she did take a break to show off some of her own photos from the couple's Valentine's vacation.
You can check out Cardi and Set's McDonald's merch here.