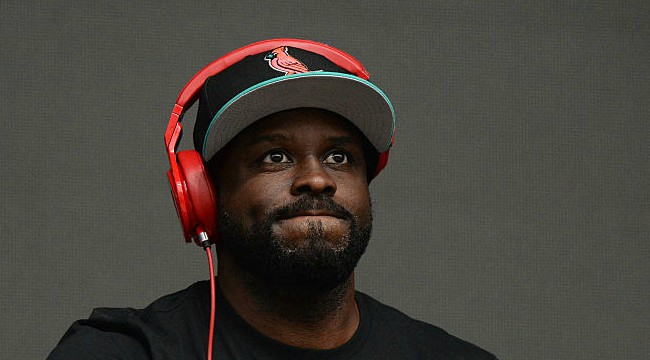 In "beefs that we really didn't ask for" news–Funkmaster Flex and Lil Pump turned up the heat on their issues through social media today. This quarrel stems from Flex naming Pump in his "wack rapper list" (not sponsored by XXL, unfortunately) earlier this year. This sparked Pump's fans to flood his social media accounts with "L," which doesn't seem like much but is apparently really annoying to see pop up on your notifications. Flex kept the drama going today by directly reposting a video of the "Gucci Gang" rapper wiping his nose with money:
In the comments, Flex tells Lil Pump that he needs to get a ghostwriter — which is ironic because he just criticized Drake for allegedly having one three years ago in his beef with Meek Mill. Lil Pump didn't take that shade lightly — and he went on Instagram stories to call out some things that the Hot 97 DJ would probably not like to be brought up:


Most listeners know Funkmaster Flex as someone who will go on an hour-long tirade on people he doesn't like — but the 24-hour cycle of internet beef, a lane which Lil Pump and his fans occupy, is something that he may not be ready for. These young fans are ready for action, and in 2018, all it takes is the press of the "L" key to make a troll go viral.