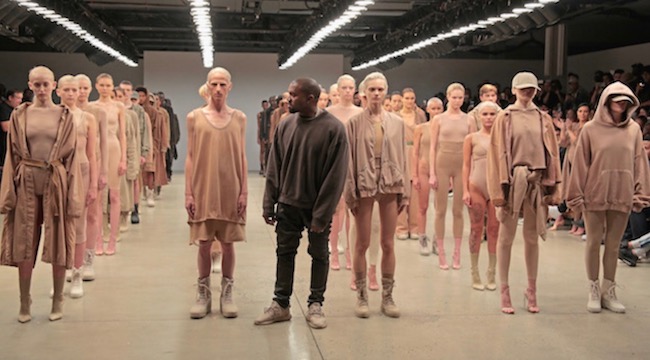 To all those that were hoping to catch a new glimpse at Kanye West's latest line of apparel during New York Fashion Week, it looked like bad news was on the way. According to Harper's Bazaar, Ye has decided to pull the plug on the big reveal of his Yeezy Season 6 lineup. Apparently, Kanye had schedule his show this year to take place at an undisclosed location on September 13 at noon, but has now called the entire thing off because his team, "did not get the pieces together in time."
However, the site has now pulled that article down completely, which seems to indicate that they got word the show may in fact go on. We've reached out to Harpers for comment on what news they may have gotten about the event and will update accordingly if we hear back.
Outside of his regular fashion rollouts, Kanye has been more than occupied over the last several months. He's taken a bit of time for himself to recover mentally from his breakdown that caused the cancellation of his awe-inspiring Saint Pablo tour, and is now in a court-battle with his insurance company to the tune of $10 million. He's also had to deal with some very public jabs from his one-time close friend and collaborator Jay-Z, as well as his longtime foil Taylor Swift. He's also been hitting the studio pretty hard lately, working on new tracks with Migos, collaborating with Kid Cudi and producing Pusha T's next album. Oh, and he's also apparently got a third child on the way to join his daughter North and his son Saint.
So yeah, while Kanye is a workaholic to the extreme, we might need to give him a pass on this one. Or perhaps the show will still go on.