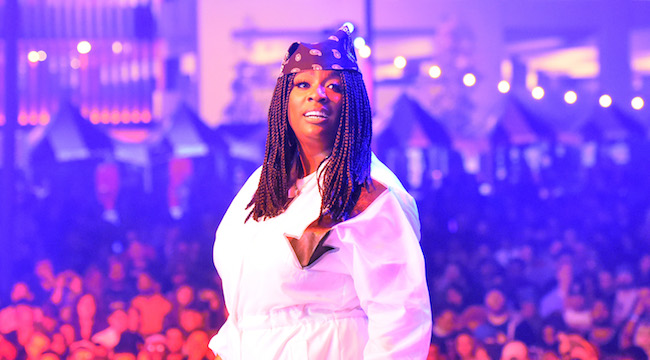 You know how there are certain songs that just make a room explode with energy when they come on? Kamaiyah's hyperactive, new, DJ Mustard-produced single "All I Know" is one of those songs. As soon as the trademark Mustard beat drops, it's all frenetic chaos and catchy hooks, the sort of track you feel in your shoulders and legs. The fact that the hook is provided by none other than the King of 2018, Travis Scott, is just icing on the turnt-up cake.
Kamaiyah's been keeping it relatively low-key in 2018, perfecting her live craft at festivals like Coachella and Adult Swim, but she recently began hinting that her long-delayed debut album might finally be ready for release soon. That should make her growing base of fans extremely happy, even though she's kept them sated with mixtapes like Before I Wake.
Even without Before I Wake, her tracks from her debut tape A Good Night In The Ghetto continue to slap long after the tape earned her a spot on XXL's Freshman list and a recording contract with Interscope Records. It's a good thing, too, because the streets definitely need Don't Get It Twisted as soon as possible, but just seeing Kamaiyah win is a plus.