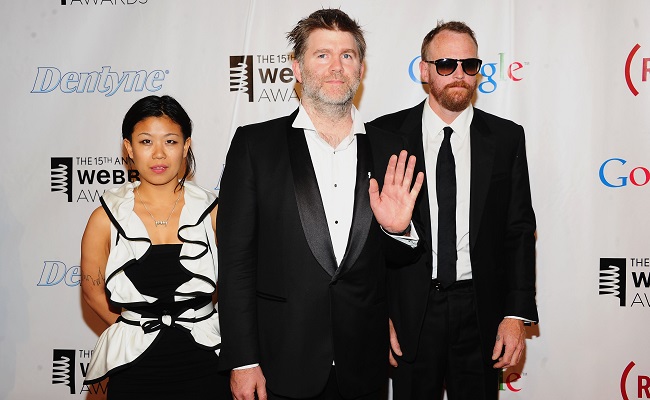 Remember when the rumor that James Murphy, Nancy Whang and the rest of LCD Soundsystem were going to get back together was utterly squashed by Murphy in October? Well not only did the group release a surprise new single on Christmas Day, but word from Coachella is the popular group will be getting back together at this year's music festival, which also features a Guns N' Roses reunion. That's right, folks. LCD Soundsystem, Guns N' Roses and Coachella. IT'S ACTUALLY HAPPENING.
As Spin points out, The New York Times reports that both bands will be reuniting at the annual Coachella Valley Music and Arts Festival in April 2016. Per the NYT:
The next Coachella will also feature the return of LCD Soundsystem, the dance-rock band led by James Murphy, which last performed in a farewell show at Madison Square Garden in 2011. Rumors of an LCD comeback surfaced on Dec. 24, after the group released a new song, "Christmas Will Break Your Heart," on its website.

A spokesman for LCD Soundsystem declined to comment. Representatives of Guns N' Roses and Coachella did not return numerous requests for comment.
Despite there being no official comment from both the band and the festival, the NYT report asserts that LDC Soundsystem's reunion is confirmed for the Coachella stage. Please, please, PLEASE LET THIS BE REAL.
(Via Spin)