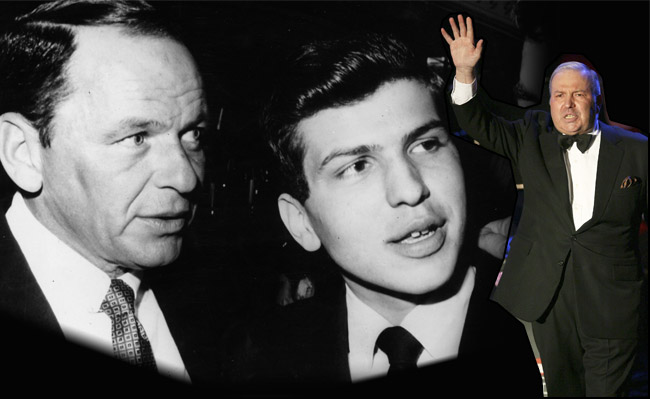 Frank Sinatra Jr. has passed away at the age of 72 after suffering a heart attack while on tour in Daytona, Florida. The Sinatra family released a statement to the Associated Press about the performer's passing according to ABC News, but little else was included:
His real name was Francis Wayne Sinatra — his father's full name was Francis Albert Sinatra — but he went professionally by Frank Sinatra Jr.

Sinatra Jr. was the middle child of Sinatra and Nancy Barbato Sinatra, who was the elder Sinatra's first wife and the mother of all three of his children. Sinatra Jr.'s older sister was Nancy Sinatra, who had a successful musical career of her own, and his younger sister was TV producer Tina Sinatra.
Variety decided to provide a little interesting background to Sinatra's passing, noting his kidnapping in 1963 and an interesting tidbit about his father's death in 1998:
The younger Sinatra was kidnapped at age 19 at Harrah's Lake Tahoe on December 8, 1963, as his father was in production on "Robin and the Seven Hoods"; Sinatra Sr. paid ransom of $240,000, and his son was released two days later. By that time, he had already begun pursuing a musical career of his own, having become the vocalist for the Sam Donahue band.

In 1988, at his father's insistence, Sinatra Jr. put his own performing career on hold to work as Sinatra Sr.'s musical director and conductor. Frank Sinatra Sr. died in 1998. He was buried with a roll of dimes, a habit that began at the time his son was kidnapped so he could be sure he would have change for a pay phone.
Nancy Sinatra shared her well wishes on Facebook, urging Sinatra to "stay warm."
Most in the current generation will likely remember the younger Sinatra for his appearance on Family Guy, going on tour with Stewie and Brian. Rest in peace.