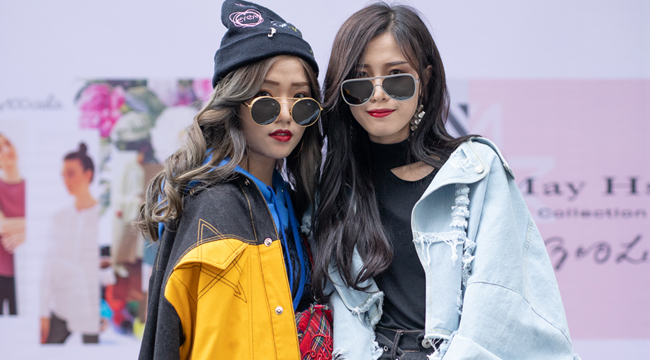 The best deals on Black Friday weekend are usually the big-ticket electronics and appliances, but you can still catch some pretty great sales at your favorite apparel stores. And that's good because after the Thanksgiving feasts from yesterday, our waistbands and shirts are just a little bit tighter. So, we're either going to need some new clothes or to go on a diet. Maybe these sales are an excuse (and/or sign from the Heavens) to just size everything up and continue eating plate after plate of stuffing indefinitely?
Whether you're holiday shopping for friends and family, picking up clothes for yourself for the winter season, or using this to justify your incredibly unhealthy lifestyle, these footwear and apparel brands have you covered this holiday season. Literally —they are happy to cover you in many, many layers.
From free shipping to huge markdowns, here are all the best sales this Black Friday weekend and Cyber Monday for footwear and apparel.
Adidas – Black Friday sales include savings up to 50% off the list price. Deal extends until cyber Monday but move fast as the best silhouettes are selling out!
Barneys New York – Giving 40% off this several of this season's popular collections. This deal is ongoing for the holiday period.
Browns – You'll get 50% on much of this season's collection.
Caliroots – You can find 30% off of select styles. Just a few products are exempt from this deal, so, go wild. Running today until Cyber Monday.
Converse – Use the promo code 'THANKS' to receive an additional 20% off of sale items already marked down. Running from now until midnight on Cyber Monday.
Finish Line – From now until Cyber Monday receive 25% off select items.
Herschel Supply – Running tiered sales on both Black Friday and Cyber Monday. Receive $10, $30, and $50 off on orders exceeding $70, $120, and $160 respectively on Black Friday. Receive $20, $40, and $60 off on orders exceeding $60, $121, and $140 respectively on Cyber Monday. We're liking Cyber Monday's deals a bit more but it comes with some risk of your favorites being snatched up.

HHV – 20% off apparel, shoes, and accessories, and 10% off vinyl running from now until November 26th.
Lacoste – From now until Cyber Monday receive 40% off and free shipping on all orders when you use the promo code 'SALE40.'
Levi's – Use the promo code 'INDIGO' to receive 40% off items under the 'daily offers' category from now until Cyber Monday. Levi Truckers are only $50 today only, and Cyber Monday shoppers will receive 50% off all tees.
Nike – Take advantage of an additional 20% off items in the clearance section when you use the code 'THANKS.' Deal runs until cyber Monday.
Nordstrom – Discounts ranging from a whopping 40-60% off from now until Black Friday. And you can just buy with wild abandon here, Nordstrom's return policy is unparalleled.
Stadium Goods – Shop all of your favorite streetwear labels at one website and receive 15% off of your purchase. Deal extends until midnight tonight.
The North Face – 20% off select styles, running from now until Cyber Monday. For each item purchased, The North Face will donate $1 to its Explore Fund.
Timberland – Receive 30% off anything on the Timberland website from now until Sunday. Cyber Monday will see that discount bumped up to 50%.
Under Armour – From now until Cyber Monday receive up to 40% off select footwear and apparel.
Uniqlo – Receive a free stainless steel water bottle when you spend over $125. Several winter favorites are now on sale. Running from now until cyber Monday.
Urban Outfitters – Free shipping for orders over $50 and BOGO deals on several stock items. Save from now until Cyber Monday.