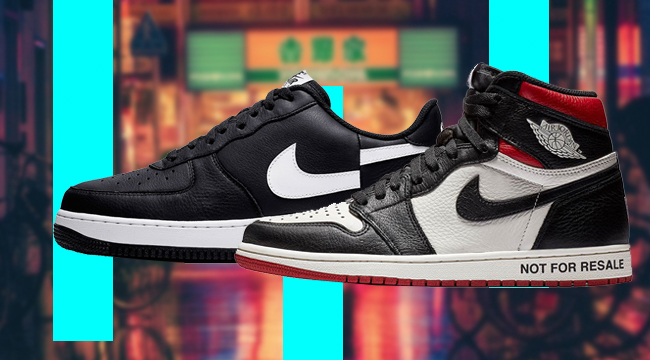 We really are living in the midst of the golden age of shoes. Thanks to 3D printing and interesting brand-collaborations, the sneaker world is well populated with new sneakers on a near constant basis. If the prediction that we have only about 20 years left before total climate catastrophe is true, you can be sure that we are well on our way to becoming a planet of sneakers.
Too dark? Well, robots will probably need shoes, so at least something will be wearing them?
Anyway, we've collected the Five best Nike silhouettes that are dropping this week to help you navigate the dense jungle of new sneaker releases. We're hacking through the bad ones with our trusty machete and delivering only the looks that'll help you flex during the apocalypse.
All jokes aside, keep an eye out weekly for our roundup of the best sneakers dropping on the market — we want to ensure you're on top of it before the good pairs all sell out.
Supreme x COMME des GARÇONS Shirt x Nike Air Force 1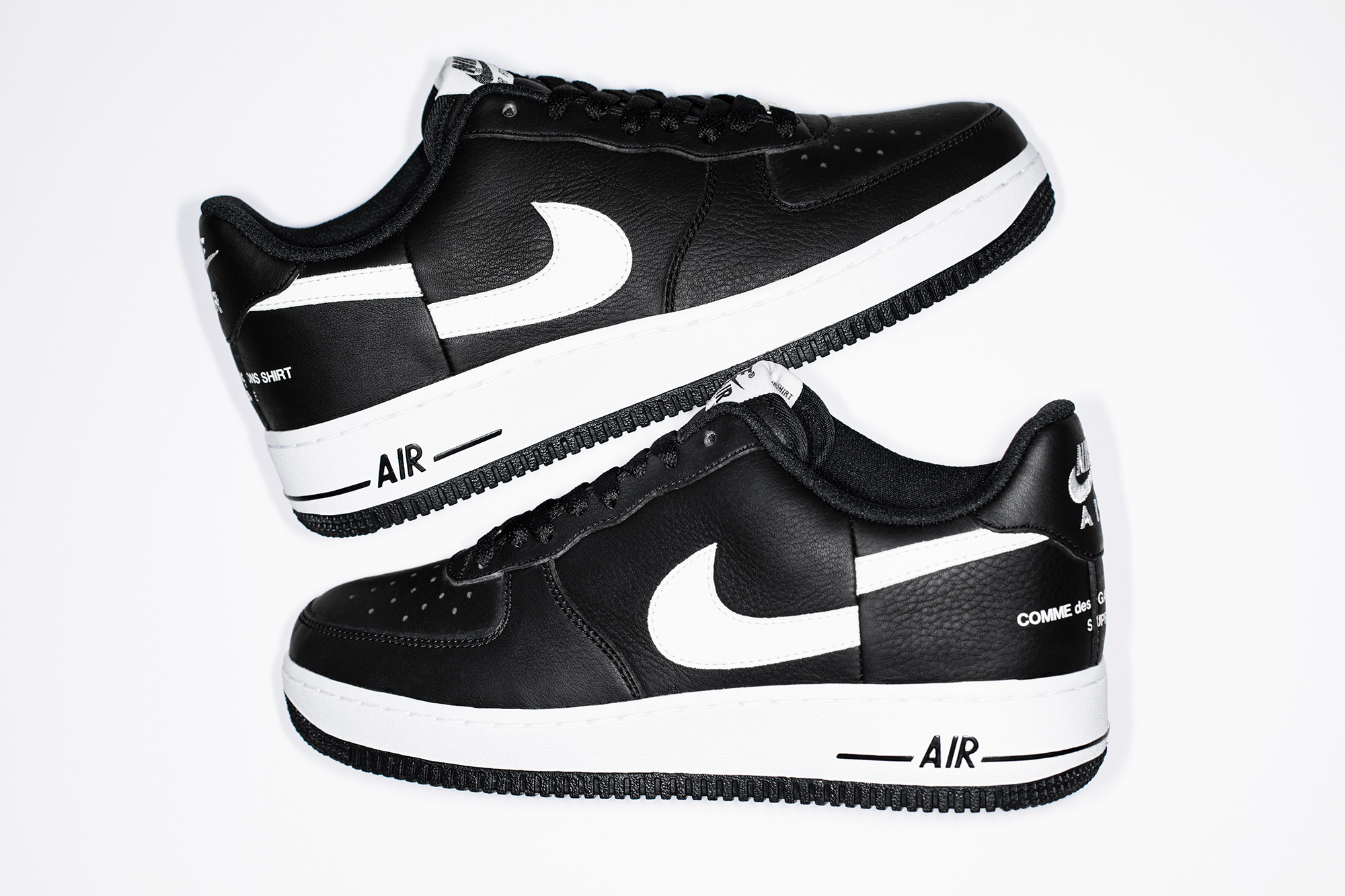 A classic black and white colorway and large split-swoosh make Supreme and COMME des GARÇONS take on the Air Force 1 silhouette a must-have. The premium black leather and white-letter branding on the heels are simple and subtle and capture why anything Supreme and COMME des GARÇONS touches becomes an instant classic.
The collab drops on November 8th and will retail for $165 USD at select Nike Sportswear retailers as well as at Supreme's NY, Brooklyn, LA, London and Paris locations.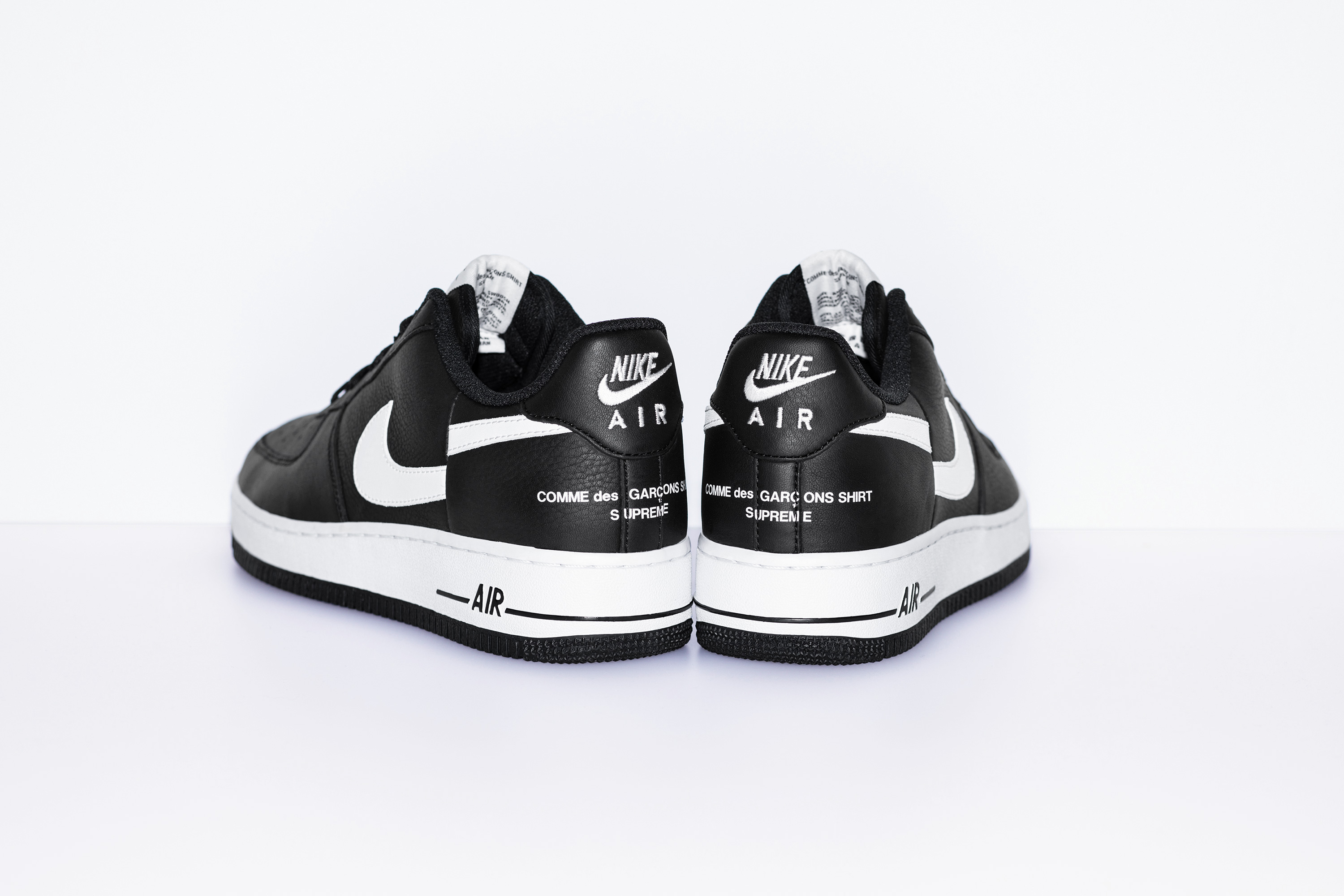 Air Jordan 4 WMNS "Fire Red"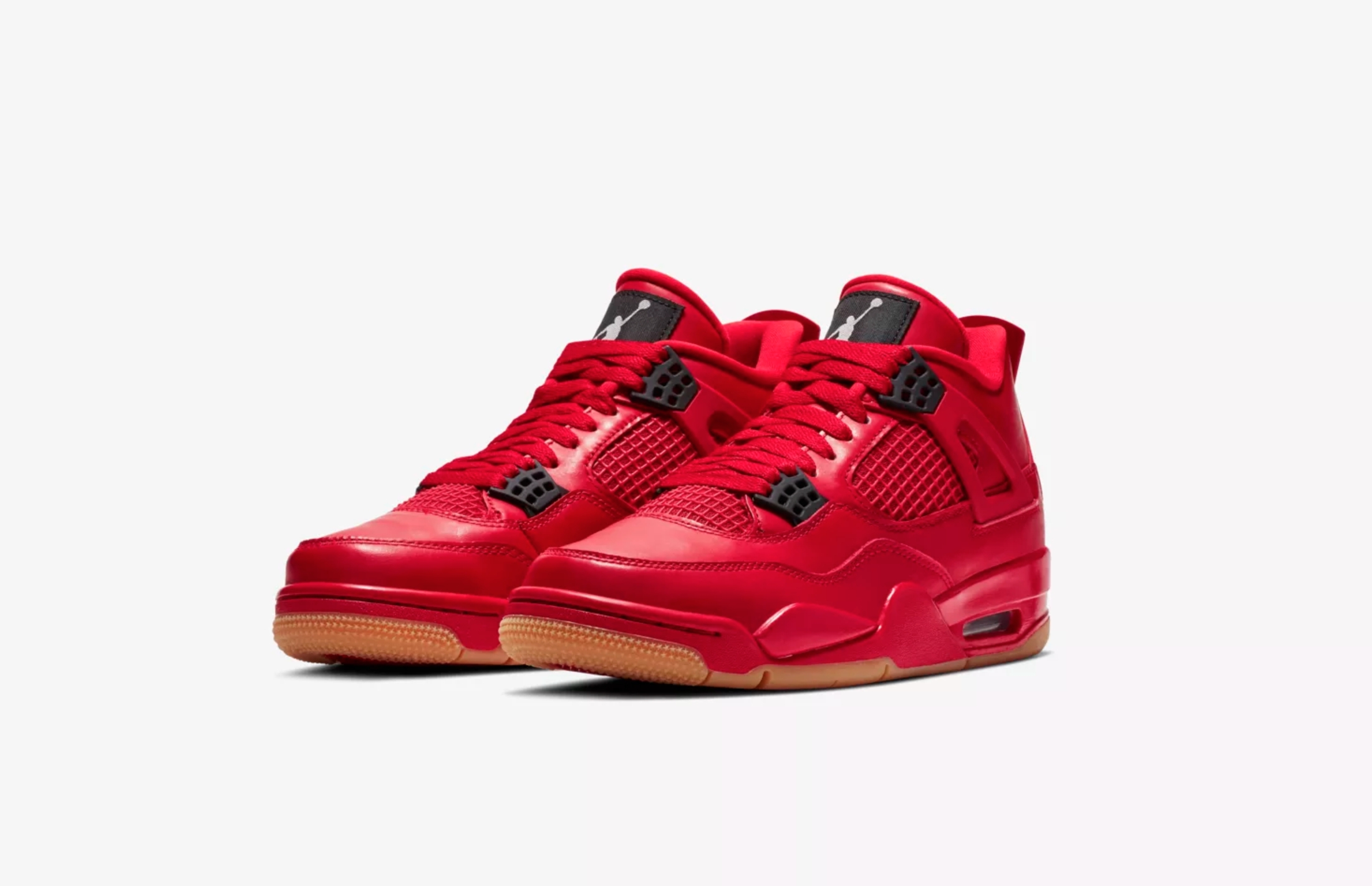 The new Air Jordan's for women have all the style and flair of Delirious-era Eddie Murphy filtered down into sneaker form. The vibrant red upper demands attention, and the small touches in black on the tongue, wing tips, and heel contrast nicely against the almost all red colorway. The Air Jordan 4 also has a hidden ornamental pattern that emerges once the shoes begin to get scuffed giving every pair a sense of uniqueness indebted to the owner of the sneakers.
The Air Jodan 4's in Fire Red will drop on November 10th and will retail for $190 at Jordan Brand retailers and online at the Nike store.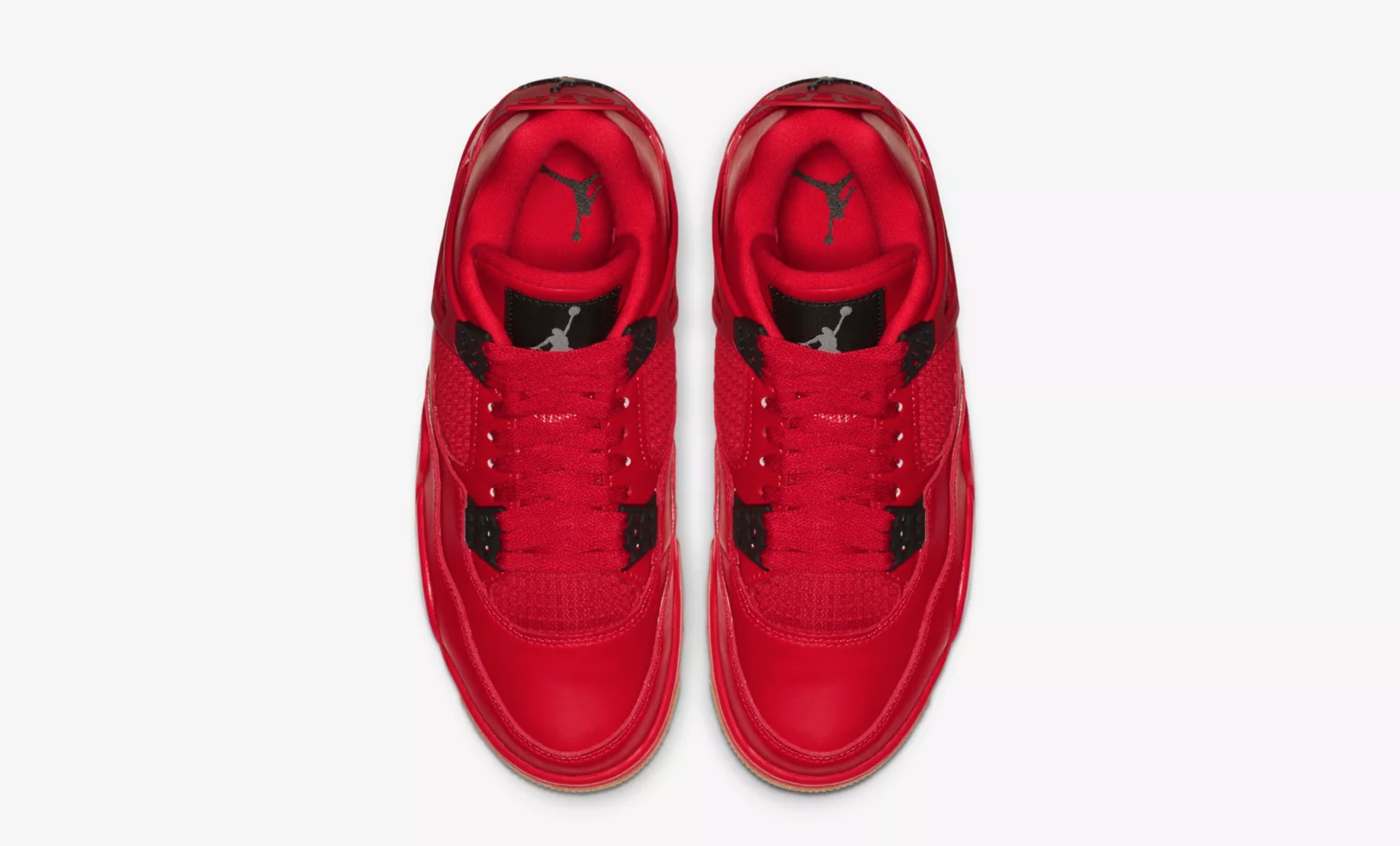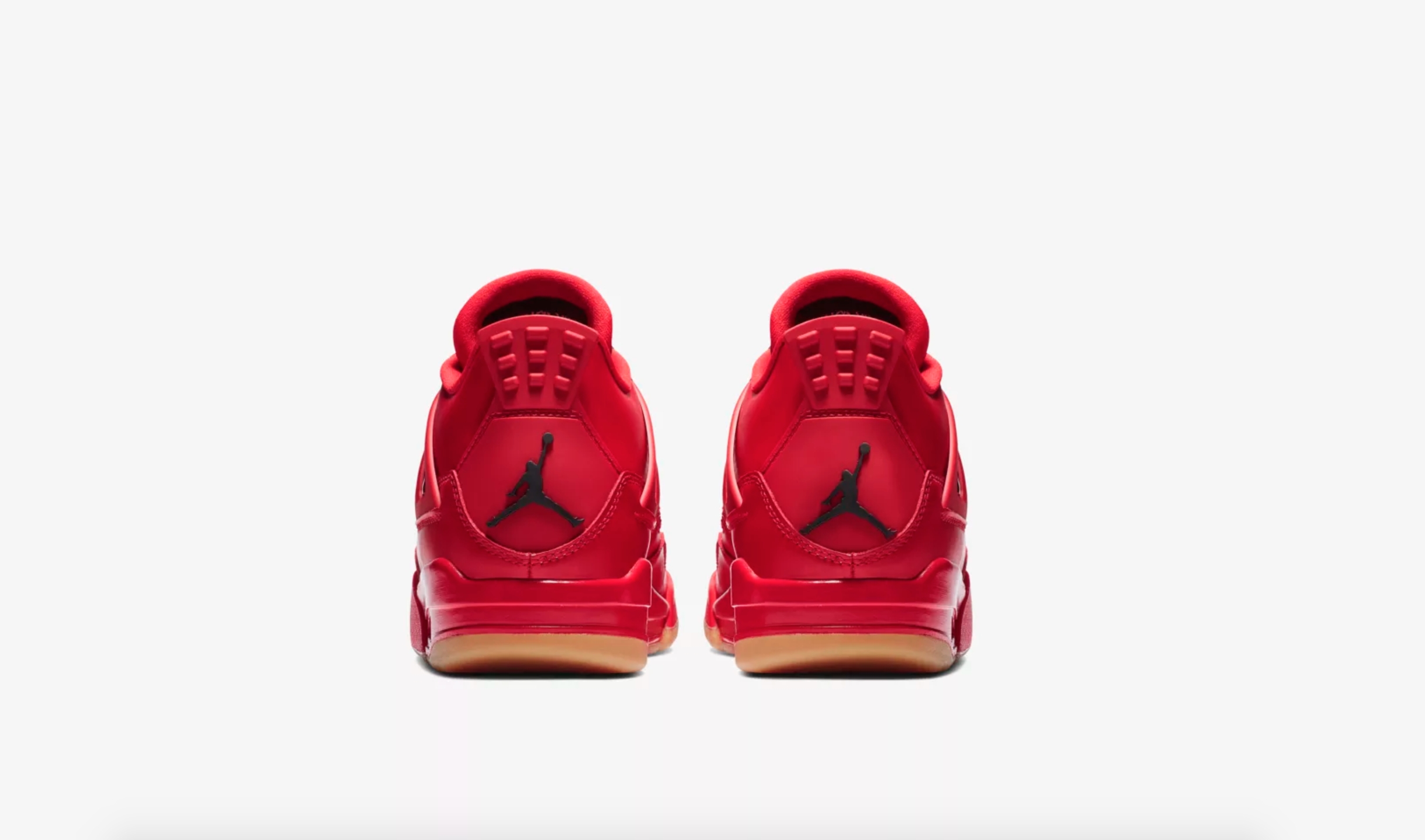 Air Jordan 3 "Air Trainer 1"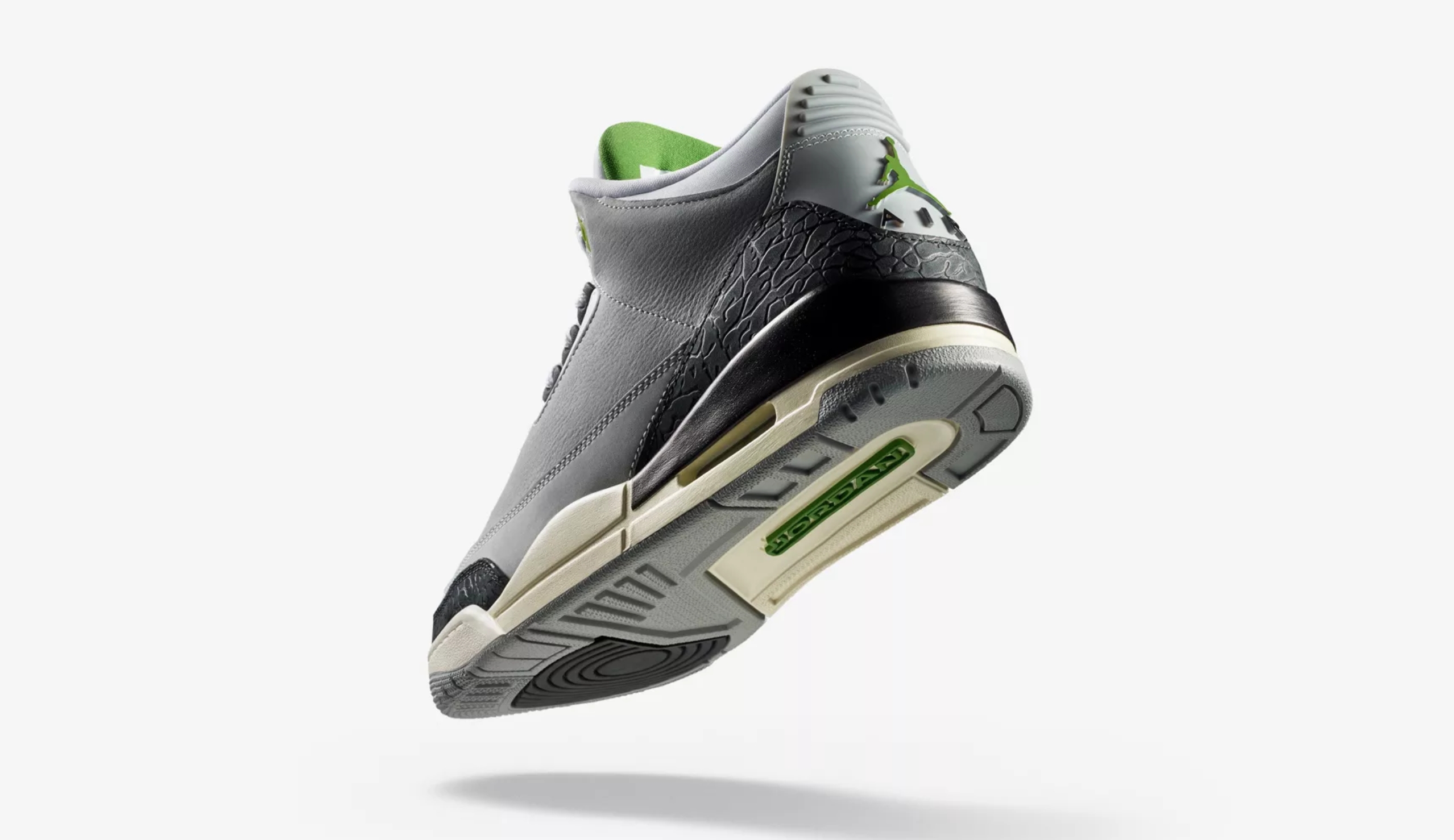 The Air Trainer 1's are for the more subtlety-minded sneakerheads out there. The mix of a light smoke grey, black, white and sail are discreet but the chlorophyll coloring on the collar, eyelets, and insignia keep this colorway from being boring. The heel and toe are given a signature elephant print that adds a nice bit of texture.
The Air Jordan 3 Air Trainer 1s will drop on November 10th and will retail for $190 at Jordan Brand retailers and online at the Nike store.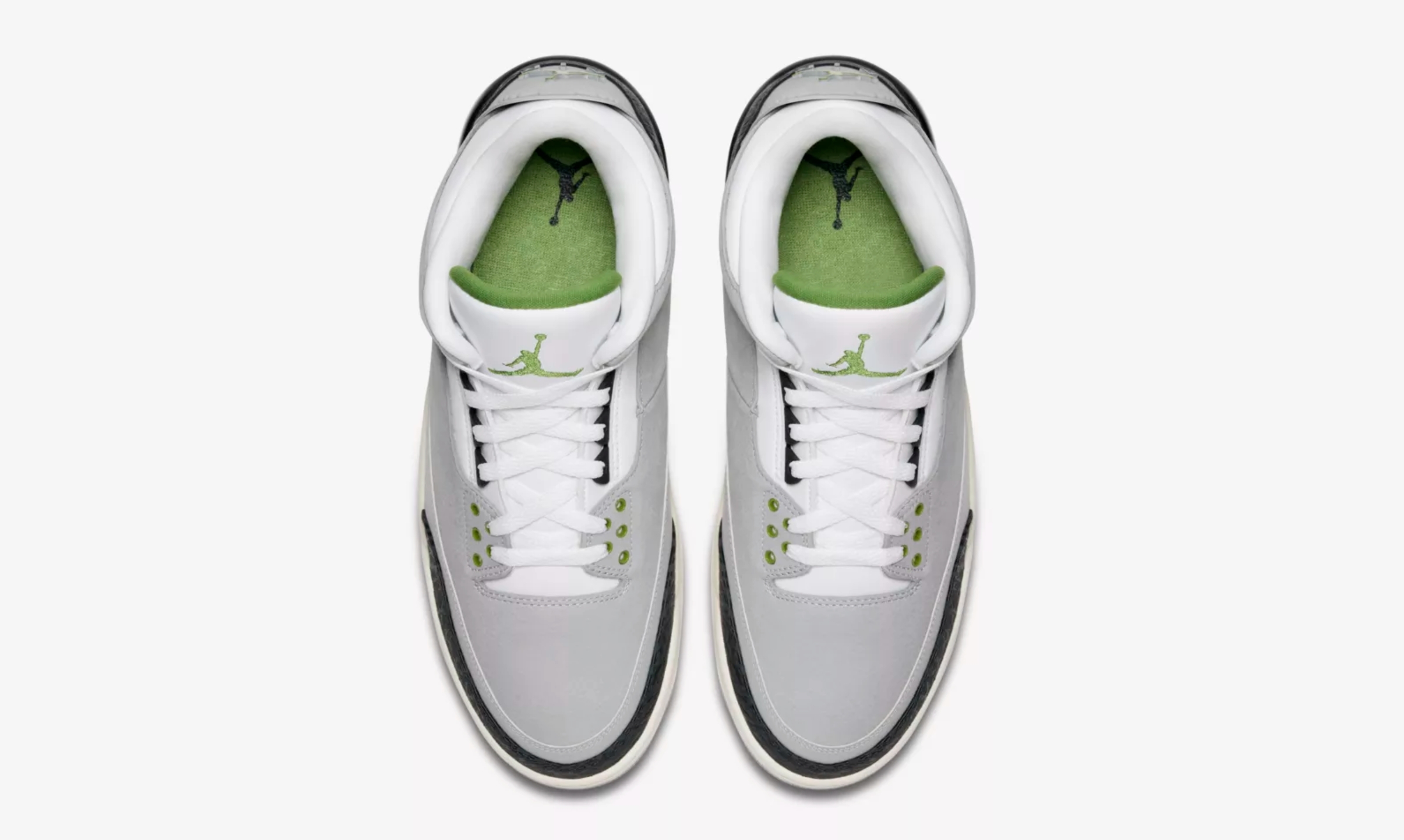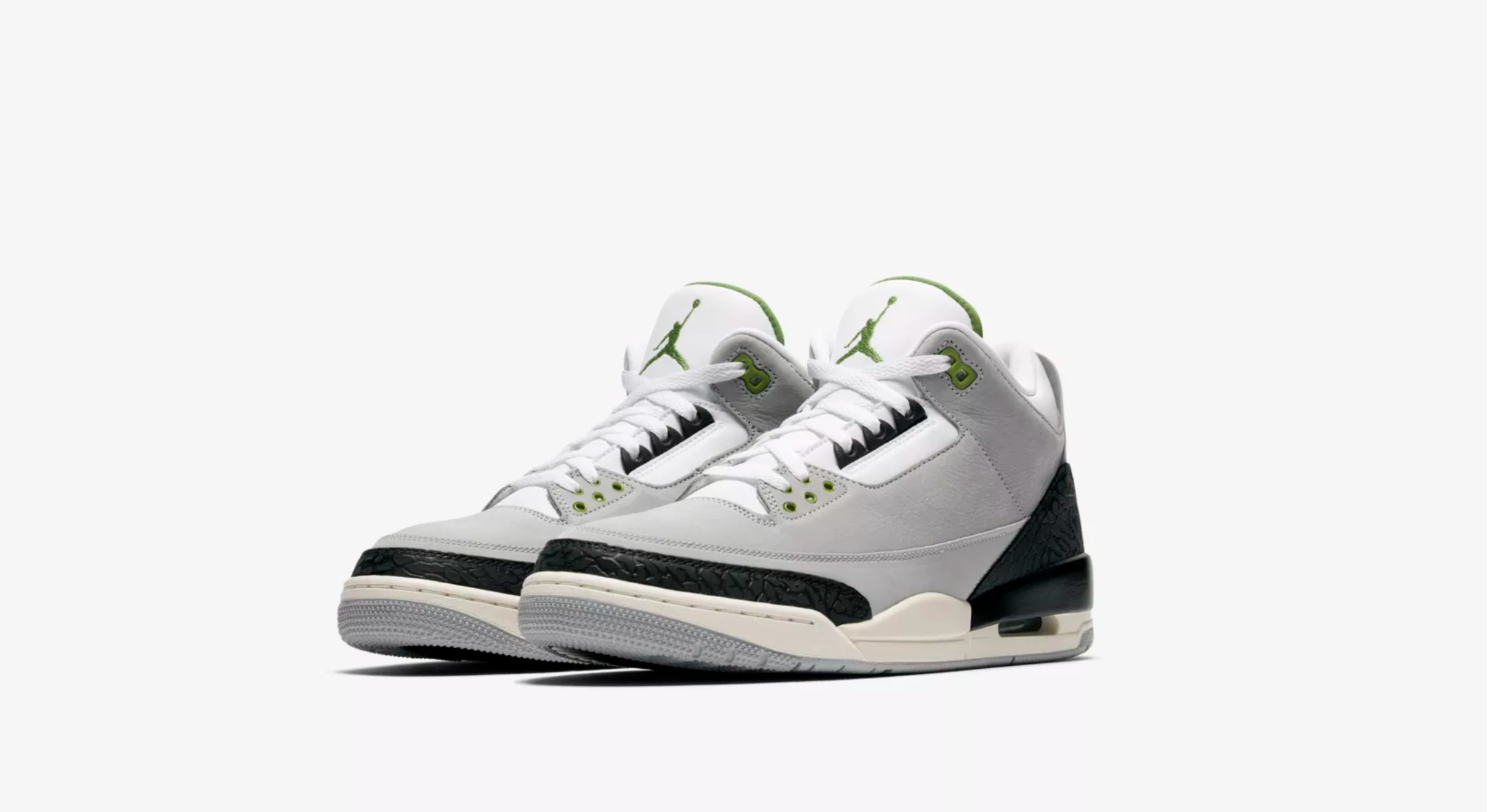 Diamond Supply Co. x Nike SB Dunk Low Pro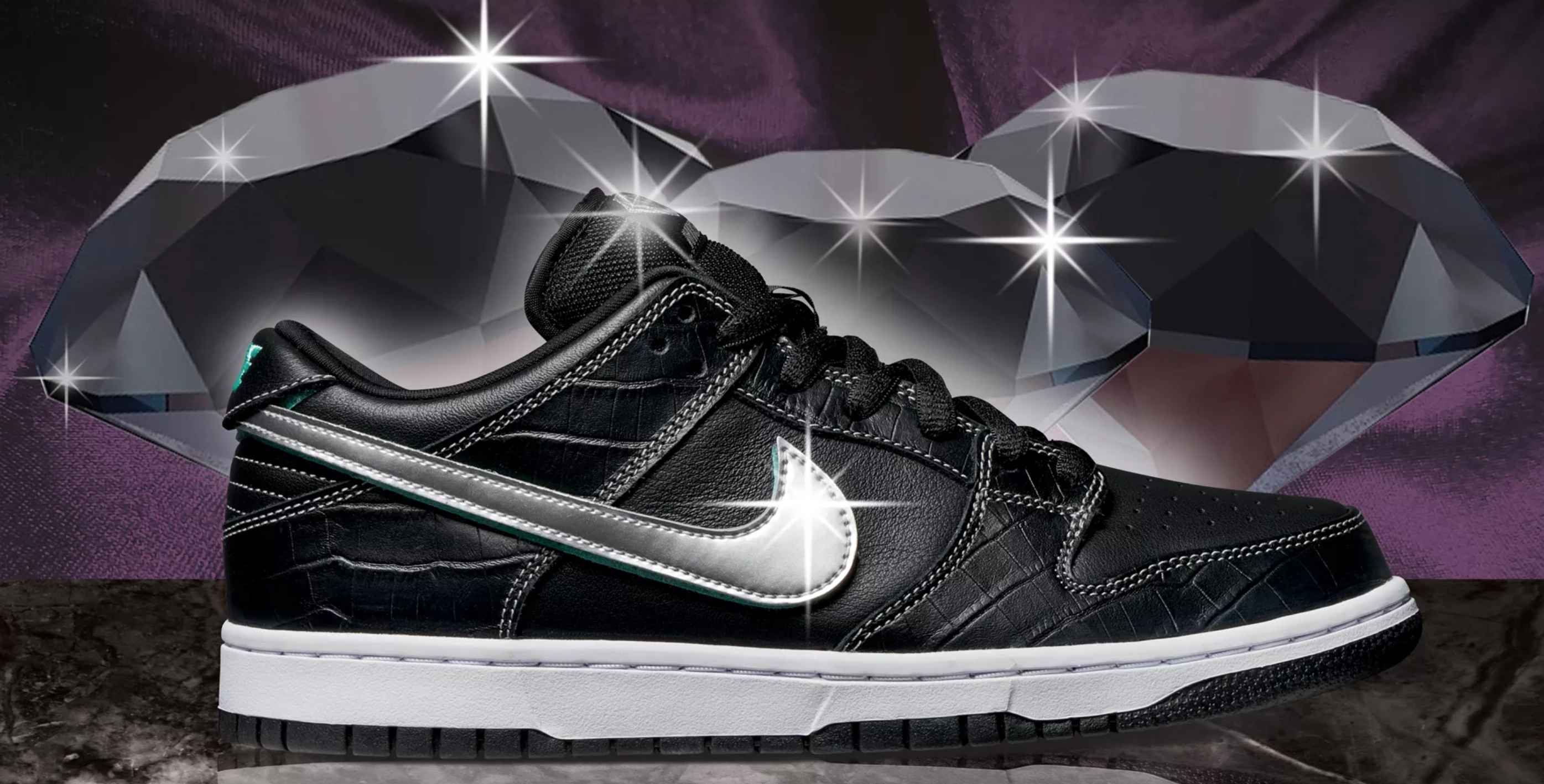 Diamond Supply Co. and Nike SB have teamed up to bring us the new Drunk Low Pros. A removable velcro swoosh and hidden branding under the heel give this sneaker layers of features to discover. Premium construction and crocodile-skin detailing cause this sneaker to ooze class — despite the use of velcro. Hidden underneath the swoosh is the iconic diamond blue hue that the Diamond Supply Co. is known for.
The Nike SB Dunk Low Pro Diamond's will drop on November 10th retailing for $100 USD and will be available at select Nike SB retailers as well as online at the Nike store.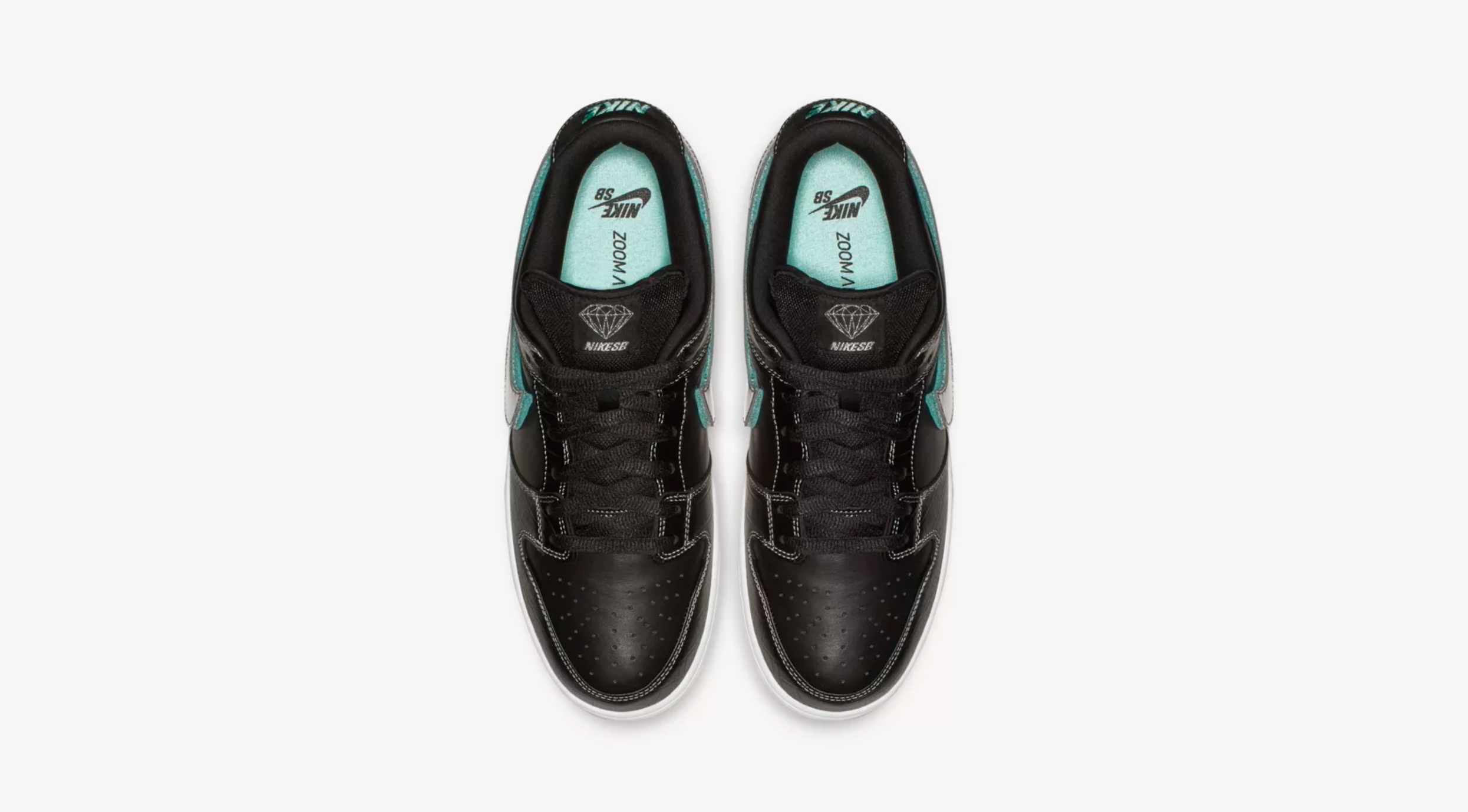 Air Jordan 1 "Not For Resale"
The new "Not For Resale" Air Jordan 1's are very visually striking. A white and black premium leather upper is contrasted with rich varsity red around the ankle collar and outsole, making the shoes a head-turner. Nike has taken it upon themselves to try and tell you what to do with the shoes, printing the sneakers namesake on the midsole and tongue tags that read "Wear" and "Me," they've also embroidered "No" and "Photo" on the heels. We don't love these details, but everything else about the shoe hits so well we're willing to overlook it.
The Air Jordan 1 "Not For Resale"'s are available tomorrow November 7th and will retail for $160 USD at select Jordan Brand retailers and on the Nike online store.