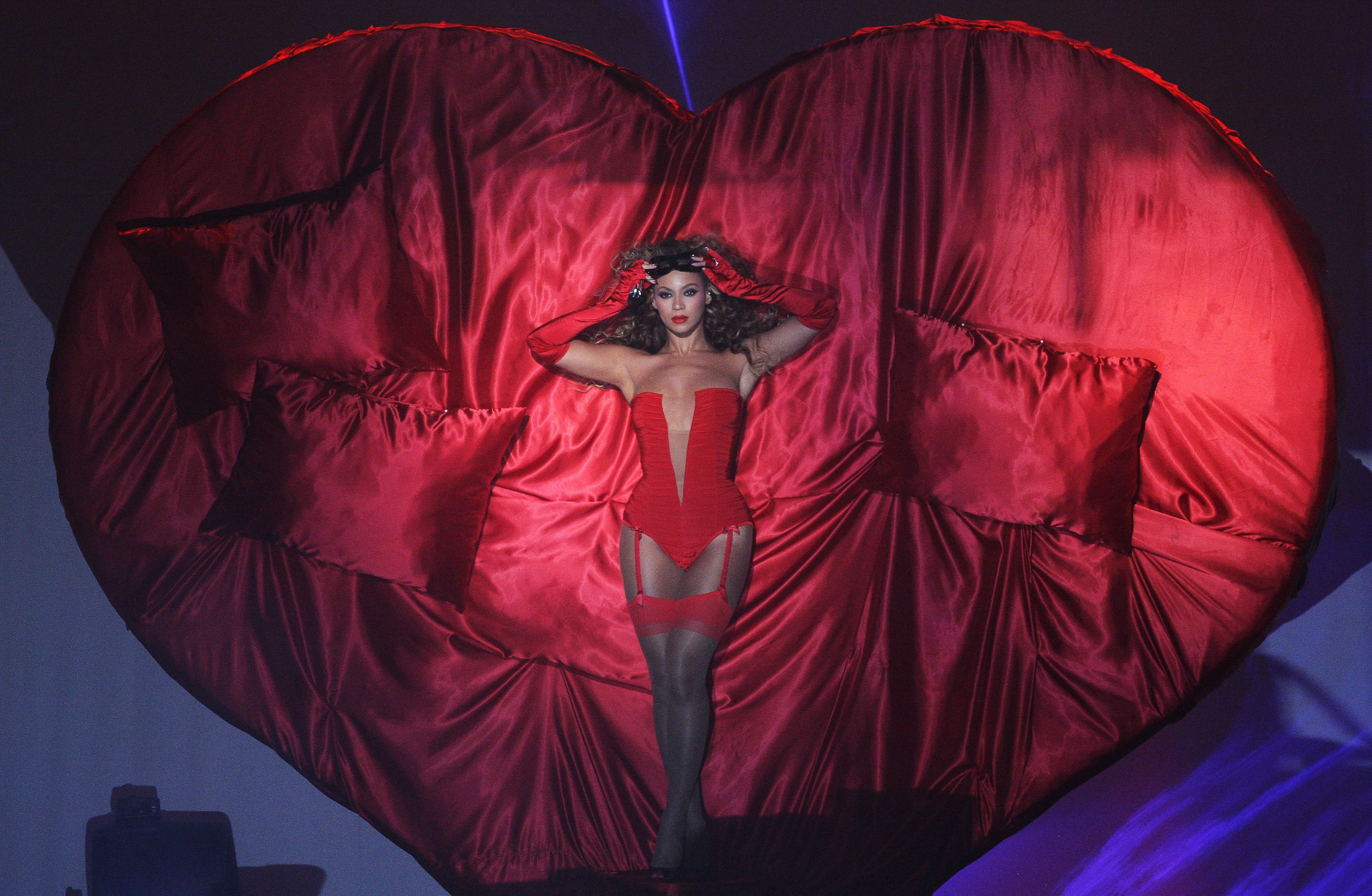 Beyoncé is coming for our pockets once again, and this time with some Valentine's Day gear featuring lines from some of her sexiest songs. The singer released a Christmas line at the end of last year with some festive designs for the holidays, and now she's trading in the Queen Bey title for the Queen of Hearts with designs that feature phrases from her songs and drawings of her in some of her hottest outfits from videos we know and love.
Yonce's Valentine's Day pieces include a phone case with "Bey Mine" written on the back among drawings of cherries (a nod to her song "Blow," where she says she can't wait to get home so…well, just listen to the song), a black hoodie with "Rocket Til Waterfalls" (a line from her song "Rocket"), a baby pink, candy heart reminiscent t-shirt with "All Night" on the front, a t-shirt featuring Beyoncé in costume and doing the dance from "Baby Boy" on front with the text reading "Fulfill My Fantasies," a line from the same song, a pair of red booty shorts with "Bootylicious" written on the back in pink writing, and a couple other sweet and sexy pieces that represent the singer's sexier songs.
The collection is available via Bey's online store just in time for us to match some merch with that Valentine's Day playlist.