"I love designing boards and graphics," says pro skater Nora Vasconcellos, speaking about her new line with Adidas. "But this is the pinnacle of what I've ever designed product-wise."
In 2012, Nora Vasconcellos was working a warehouse job in Massachusettes with little else but a dream and a skateboard to carry her. Then one day — quite suddenly — she decided to stop dreaming about it and just be about it. She packed her bags, fought off her anxiety disorder and claustrophobia, and boarded a train for California. Flash forward to today, and Nora is not only a pro skater but the first female pro skater to ever be sponsored by Adidas, where she's launching the brand's first unisex-focused signature skatewear collection.
"It is a universal collection breaking the barrier of saying 'this is for a man' or 'this is for a woman,'" Nora explains. "I can see guys I skate with like Diego Najera and Miles Silvas going for the darker palette and someone like DeAndre Thebpanya going for some of the other colors. The pieces all compliment each other."
Dubbed simply, "The Nora Collection," Vasconcellos' Adidas capsule consists of six-pieces — a set of color-blocked pastel polos with custom Nora branding, a custom sneaker, a pair of her signature lavender chinos with a slight flare, a yellow fleece, and a watercolor t-shirt designed by Nora herself that explores the shredder's love of floral tones.
In an interview with Rolling Stone from last year, Vasconcellos said that her first childhood hero was Reggie Rocket from the Nickelodeon Nick-toons classic Rocket Power, and while the Nora collection isn't as Gen-X influenced as Reggie's graphic-tee and camo pants combo, those who grew up on Rocket Power will recognize the connections, particularly in Reggie and Nora's shared love of purple.
Reggie Rocket was by all accounts a tomboy, but the Nora collection transcends the binary notion of tomboyishness. It's neither overtly masculine nor overtly feminine. Instead, it's all about playing with color aesthetics while reflecting the changing landscape of skateboarding. A solid combo and a much-needed one.
The highlight of the collection is Vasconcello's signature sneaker, which makes use of the 3MC silhouette and features original artwork on the shoe's insole, as well as shoutouts to Nora's hometown of Pembroke MA and the skater's birth year stitched into the shoe's heel tab. The sneaker's sizing starts at a Women's 5 1/2 and a Men's 4, and the entire apparel collection runs from XXXS-XXL, ensuring a comfortable fit for anyone dazzled by the pastel tones and unisex cuts.
We spoke with Nora this week about how she approaches her own personal fashion, the skatewear labels she loves, and some of the goals she was hoping to achieve with The Nora Collection.
***
You're thought of as a highly stylish skater — both in how you skate and how your dress. How do you approach your own personal style?
For me it's whatever makes me feel most comfortable. I'm drawn to a lot of different styles, I do like a bit of everything.
What are some of your favorite skatewear labels? Why do those resonate?
I love brands that are really invested in their commitment to their riders and aesthetics. Brands that don't conform and instead follow their own ideas. Adidas has been a favorite since I was a kid. I also love what Welcome, Noah, and Palace are doing. L.F. Markey makes amazing women's clothing and uses awesome color pallets.
I also get really excited thrifting and finding old Liz Claiborne/ Lizwear pieces.
You specifically aimed to make a unisex collection with Adidas that would appeal to all skaters, what were some of your ideas on how to achieve that?
Growing up, I wore a lot of hand-me-downs from my boy cousins. I loved them. I really wanted to focus on a unisex collection because I think most clothing should be offered that way. Adidas was so supportive, they also never questioned my ideas or approach which made it really easy.
What were some of the inspirations behind the colorways and designs in the Nora Collection?
Just my favorite colors put on my favorite essentials. I love pastels and I think its really cool to see basics like a rugby or fleece in that pallet. It's pretty grandma-chic!
What do you find appealing about the 3MC shoe silhouette?
Like the clothing collection, it's another great, simple design. I really like how low profile it is and how easy they are to break in. There's also so much room to get creative when designing on a simple shoe, you can really add a lot of details without forfeiting a clean look.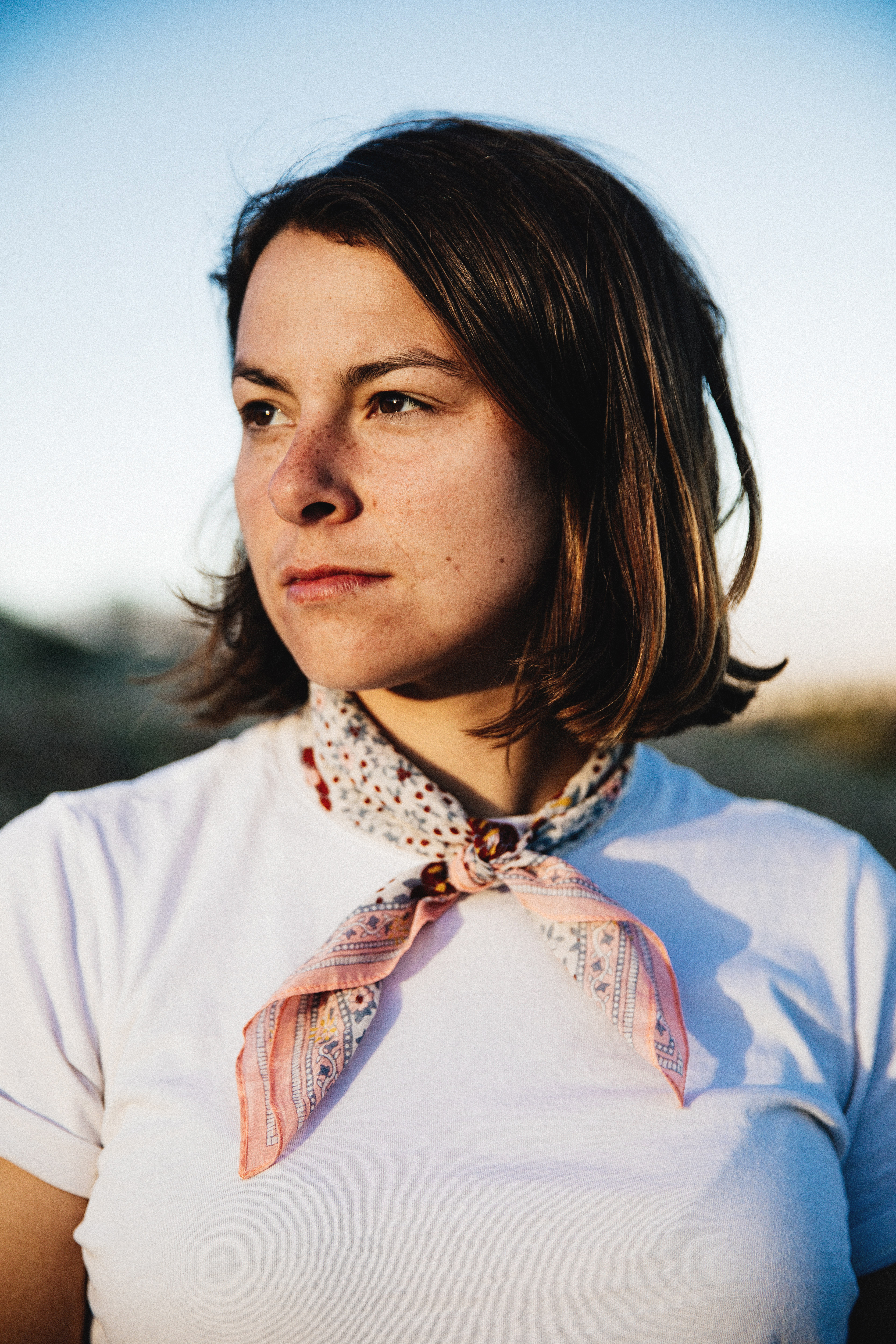 Explain some of the symbolism behind the design choices on the 3MC, such as the artwork on the insole, and the year on the heel tab.
Of course, using my favorite shade of purple was top on my list. I also wanted it to really match the pants. The artwork on the sole adds some magic when you step in. I also really wanted to add Pembroke MA clearly because it's the namesake of the whole capsule.
Just a small-town girl…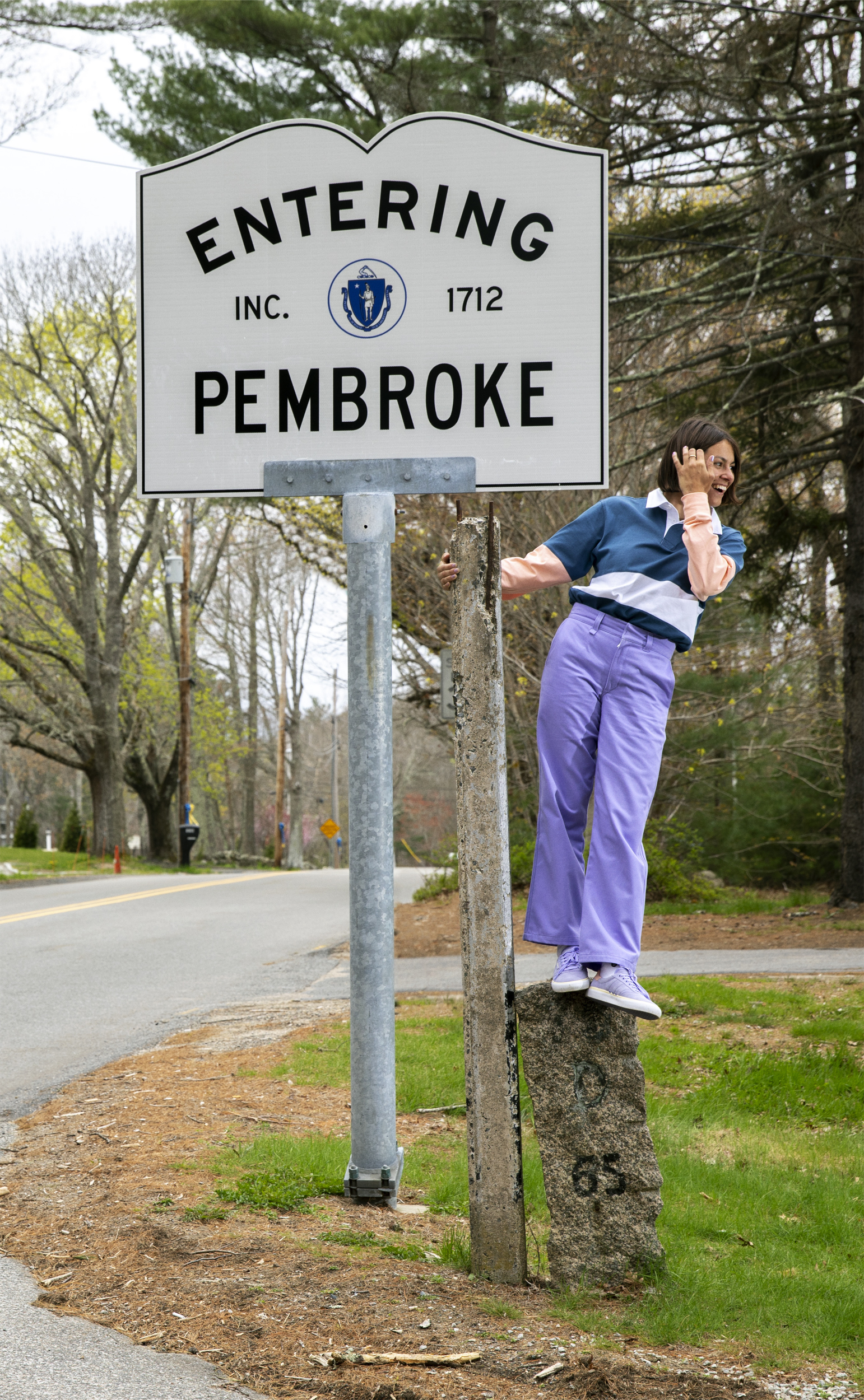 What is your favorite piece from the Nora Collection?
I'd have to say the purple chinos! It's so cool to create that with the three stripes down the leg; absolute dream come true!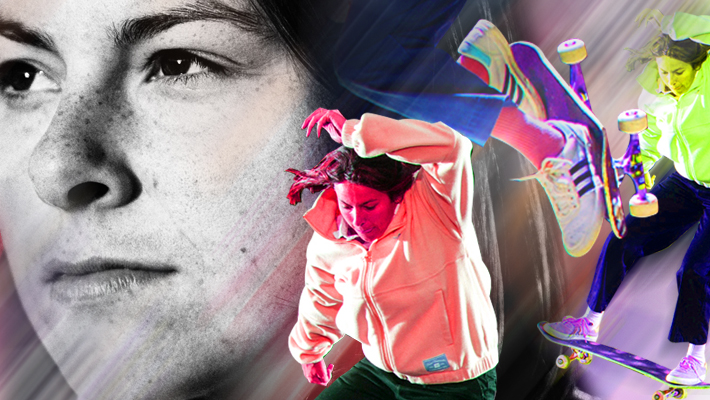 The Nora Collection is out now, check out the full collection at Adidas.