Whether you love basketball or not, everybody needs at least one pair of Air Jordans in their lives. Stepping out in a pair of these historic kicks is a magic feeling. Emphasis on the "feeling" more than the "magic" though. A pair won't give you MJ's unshakable confidence, tenacious work ethic, and unmatched skill. But they can provide your wardrobe with a cool factor. Start a conversation. Enhance your vibe a little.
Simply put, the sneaker world will probably never see a phenomenon quite like the Air Jordan ever again. Scores of basketball players have gotten their own sneaker silhouettes since Jordan paved the way, but none enjoy the type of singular branding and worldwide renown of the Air Jordan. Nike literally created a whole company just to dress Jordan's feet. Even Kanye West couldn't get that level of respect from the Swoosh.
As if his fame needed a boost, ESPN's docuseries The Last Dance thrust MJ back into the middle of the cultural conversation — which might have left you itching for a fresh pair of fresh airs. But where to start? There are 34 different Air Jordan silhouettes, and they aren't all great. So we narrowed it down to the 10 best silhouettes in the 35-year history of the brand. Remember, we're not talking about shoes for hooping, we're talking about wardrobe-essentials. Ankle support is not a parameter.
Before we jump in, a quick pause for props to sneaker designer Tinker Hatfield. Hatfield is a legend in the world of sneakers, and aside from being the lead designer of every Air Jordan from III to XV (then returning for XX, XXIII, and XXX), he continues to serve as the Vice President For Design and Special Projects at Nike. Not every sneaker to make this ranking is designed by Hatfield but he definitely gets a lot of love.
10. Air Jordan VIII — Black And True Red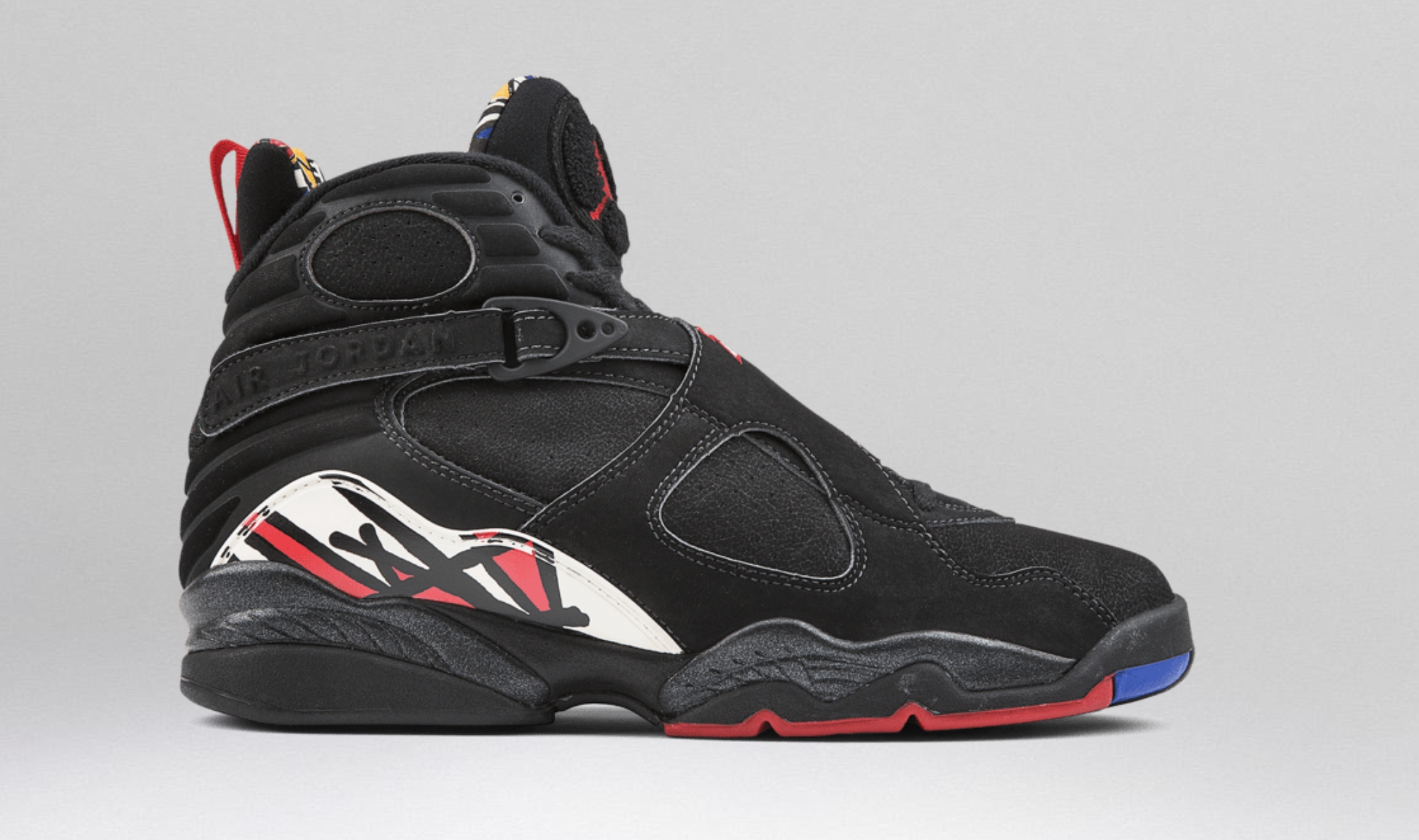 The last design worn by Jordan before his first retirement, the VIIIs signal the beginning of the drastic change in design that would eventually lead to the legendary Air Jordan XI Concords. The general utilitarian shape is there, but the VIIIs are a far cry from the sleek elegance we'd see when Jordan eventually returned to the court in the mid-90s.
A departure from the VII Cardinals, the VIIIs are cool if perhaps too maximalist for their own good. Especially if you're picking shoes to step out in. The chenille tongue, the straps, the overly busy graphics near the midsole — it's all a little extra.
The best colorway of the Air Jordan VIIIs is the Black and True Red makeup (readily available on StockX) worn by Jordan in the 1993 NBA Finals. During the All-Star Game, MJ wore a purple and teal version that are so tacky they feel offensive.