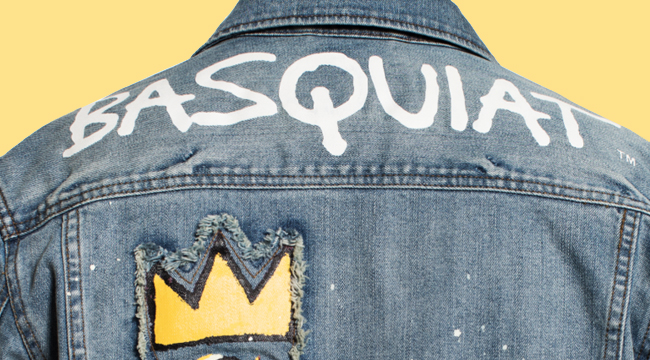 Every day, we're reminded of how impactful artists and creatives can be when calling for social justice. There is a long precedent for this, stretching back to the Greek poets and beyond. Creative minds are willing to fight for the truth and push forward the universe's slow arc toward justice. History is overloaded with excellent examples.
Even among these social leaders and creative icons, Jean-Michel Basquiat is a legend. A graffiti artist born to Haitian and Puerto Rican parents in New York, his enigmatic paintings portrayed black identity in America and his disdain for capitalism. The work itself often featured artistic depictions of the mistreatment of black people by police and government institutions, while its artist spoke out for people of color at a time when there was very little representation in the popular art scene.
Basquiat's work was especially unique as his rise to fame came at a time when the crackdown on graffiti was leading to felony charges and even death at the hands of law enforcement, yet his work — as he began to focus on paintings for sale instead of graffitied onto the walls of public spaces — funded his life, and, ulitimately, his death via heroin addiction.
To commemorate the 30th anniversary of the artist's passing, Sean John has created a capsule collection called Sean John x Basquiat that will be available in stores and online at Macy's. The 10-piece collection includes sweaters, jackets, t-shirts, and a pair of jeans, and depicts some of Basquiat's signatures — crowns, heads as focal points, colorful animals and lines, and remnants of the artist's days tagging public walls.
The collection goes on sale February 22, and will be featured in only 162 Macy's stores. Only 50 Macy's stores will have all 10 pieces, with the rest having a mix of the styles. Items are also reasonably priced, from $50 to $170, and they're just as cool looking as one would expect an Afro-Latino, one-of-a-kind, crazy iconic New York artist's line to be.