Better late than never, eh? While today's Supreme drops didn't hit the Internet until late and didn't hit the store until even later, they're here and that's all that matters. We got a hint of what might drop earlier this week with the box logo crew necks, and as it turns out, they dropped first in the UK and sold out in 18 seconds, only before dropping later in the morning only on the East Coast and selling out almost as fast.
Those were cute but it's the rest of the December 6 drop list that we're excited about. Not only is Supreme chilling on the collabs and bringing us some original merch, the brand is also getting us ready for the bitter cold with this dope drop full of sweats, long sleeves, and warm hats.
Polartec® Hooded Raglan Jacket
Ever the fan of a pop of color with a black sleeve, the raglan is a popular choice for any style of shirt, but even doper in jacket form. This fleece jacket has a snap front closure and hand pockets at lower front. The Supreme logo is on a patch on the left chest and there is an appliqué logo on the hood. The jacket comes in three colorways, with the primary colors being red, orange, and black.

Jesus and Mary Hooded Sweatshirt and Sweatpants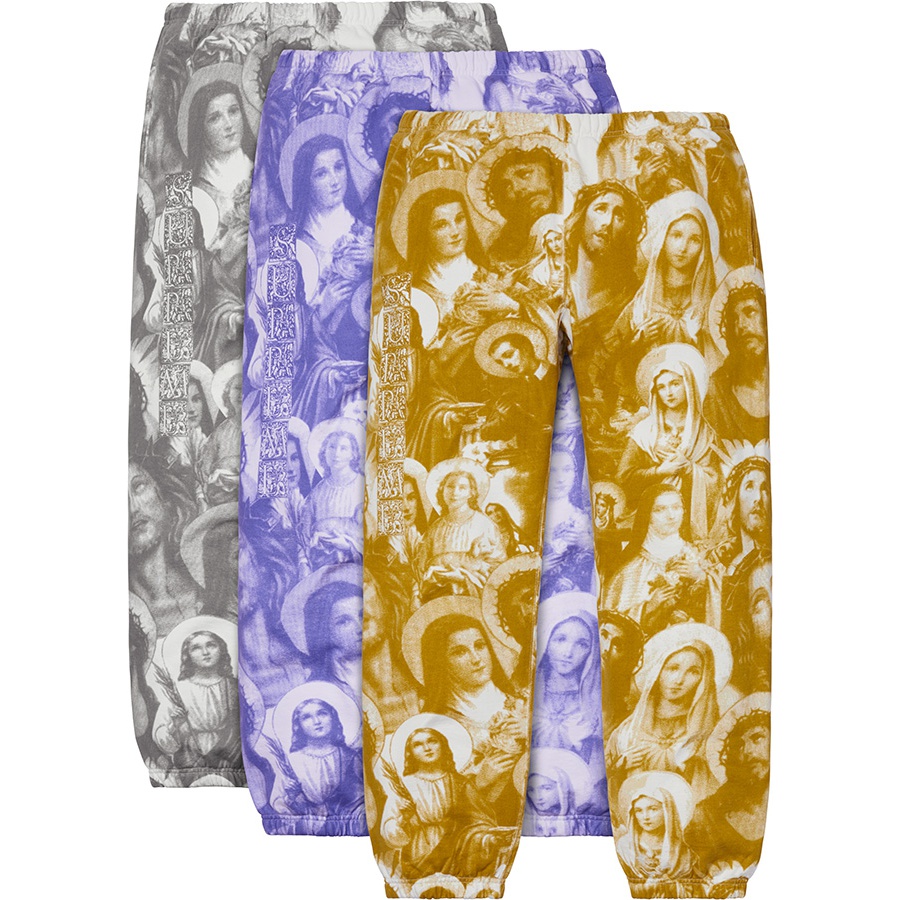 The term "outfit" is somewhat outdated because it implies a matchy-matchy sort of dorkiness that no one would want to carry from their grade school days into adulthood. But it's time to resurrect (no pun intended) the outfit… and Supreme is doing its best to be down for the cause. This cotton fleece sweatsuit with a pouch pocket on the front of the shirt and comes separately, but it's highly recommended that you wear them together. The pants have elastic cuffs on the legs and an elastic waistband, and the Supreme logo is written on the back of the shirt in Olde English, adding more drama to the prints of scary medieval Jesus and Mary.
Reflective Camo Down Jacket and Warm Up Pants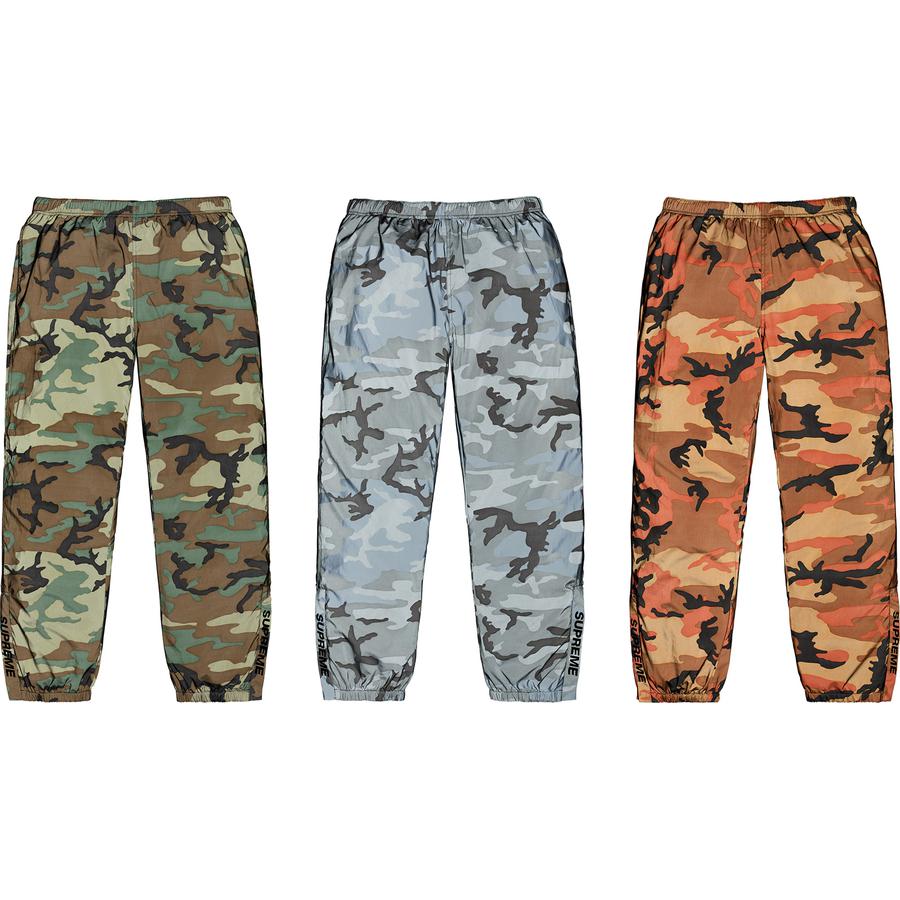 Another outfit! This one is a classic camo (you can never go wrong with camo), but in the not-so-classic manner, it's fully reflective polyester with a down filling, taffeta lining and full zip closure. Man, are the 90s back or what? This is some Wu-type stuff. Where's Gza?
The pants feature elastic cuffs with an interior drawstring, leading us to believe these 'fits are for the colder months where we can indulge in all the holiday treats and still look fly.

PrimaLoft® Earflap Camp Cap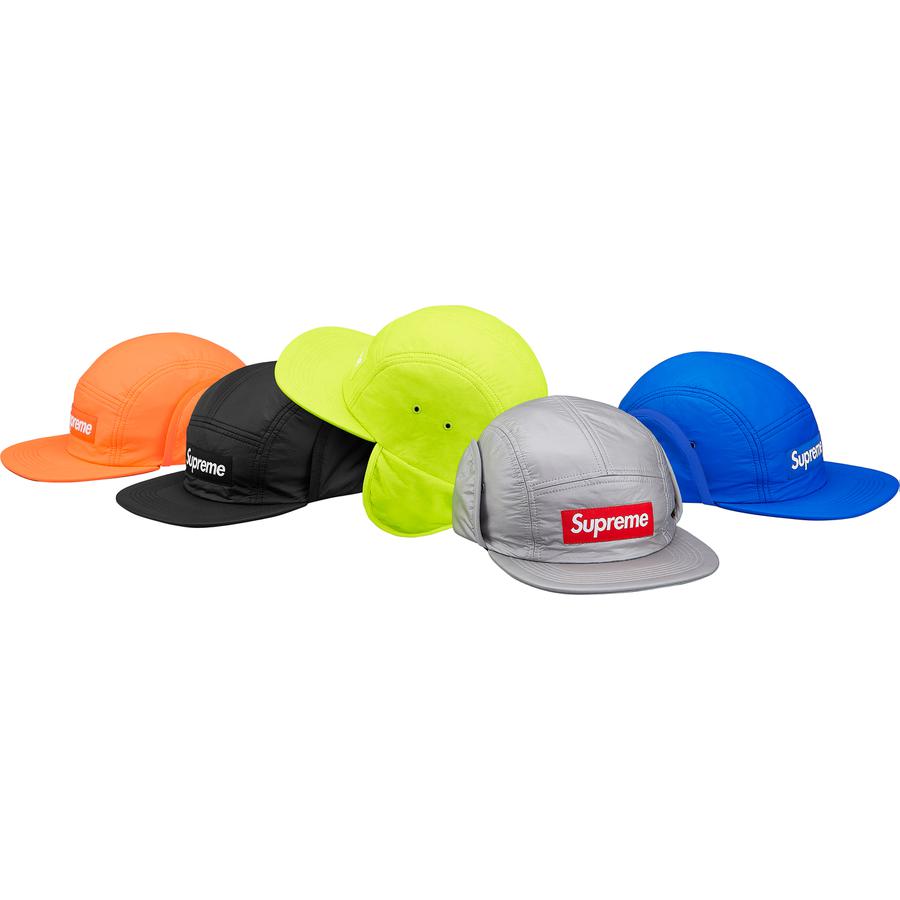 Supreme has you covered from head to toe with this drop. Since winter is "Cover your head," and "You don't have on enough clothes" season for every mother out there, beat her to the punch by donning this insulated fabric cap with windproof coating and earflaps. Plus the up look is a little more unique than a standard cap.
Polartec® Balaclava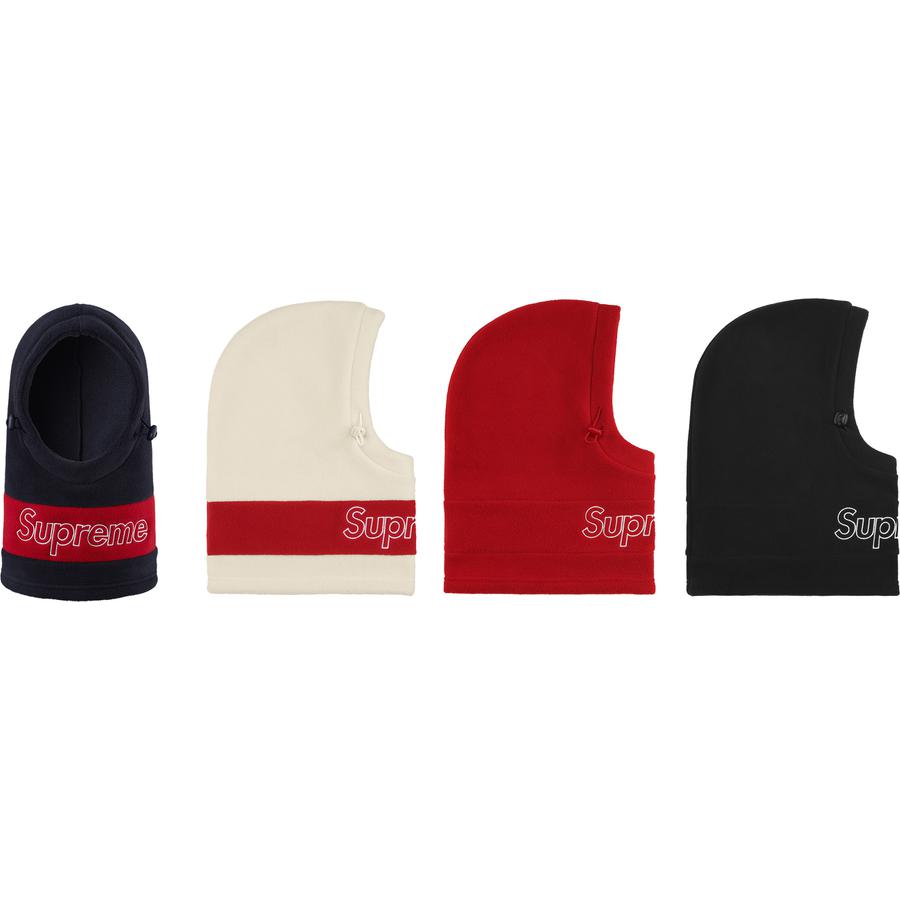 Not gonna lie, had to look up the word "balaclava" since I initially wondered by Supreme would be selling Mediterranean food, but now that I have, I NEED one. Basically, it's an all over your head beanie thingy like you're about to rob someone, but technically, according to the dictionary, it's a "close-fitting garment covering the whole head and neck except for parts of the face, typically made of wool." If you still don't get it, there's a photo up there. These balaclavas are made of fleece with an interior shockcord at the opening (because breathing is important) and an embroidered logo on the neck.
There were a few other drops — a flannel, a thermal, and a 6-panel hat, a sweater, and a polo — but these warm-weather items were by far the hottest drops this week, and, so far, they're not sold out. Best get to stepping if you wanna be cool in the cold this winter.