With Bill Hader hosting SNL, the return of Stefon was almost guaranteed. What we didn't know was who else would be making an appearance with him, especially behind the scenes. Luckily John Mulaney made his presence known and helped to deliver a classic Stefon segment. Hader struggles to keep himself together, seems genuinely surprised at times, and pretty much makes it all seem intentional throughout.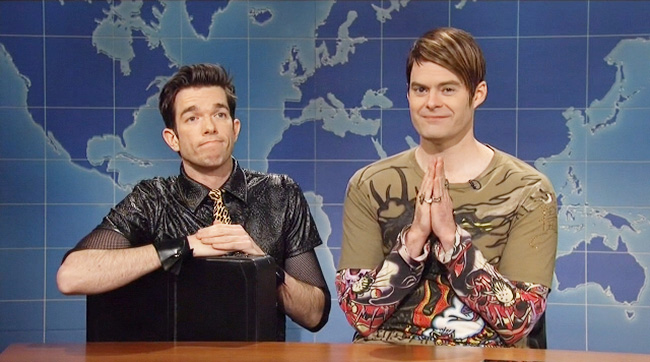 Mulaney appeared on screen as Stefon's lawyer, not really acting much different than his real self despite his stylish choice of clothing. It does give us that comfort that he had a hand in this sketch and all the random jokes that caught Hader off guard. Playing "The Stranger" with Billy Joel sounds like an experience you wouldn't forget and the nods to Roman J. Israel, Esq. are welcome. The movie hasn't gotten enough attention despite Denzel Washington's Oscar nomination. Good to see it is getting some mileage around the city so far after awards season.
It's just nice that they didn't just phone in a Stefon sketch for Hader's return. They could've easily just sent him out on Weekend Update with any jokes and got folks excited. Instead, we got a new segment that might be one of the best yet.
(Via SNL)