As you have no doubt read, things are changing at HBO Max. Already, we've seen the cancelation of Batgirl, a Scoob sequel, and the removal of a half-dozen originals from the service (among them Seth Rogen's American Pickle and the Anne Hathaway-starring Witches remake). Yesterday, on an earnings call with investors, it was announced officially that HBO Max will merge with Discovrery+ to form a new service next summer.
There are plenty of reasons for all of this, most of them having to do with money and content strategies that may or may not make sense to a viewing public that still hungers for content. But we're not here to try and make sense of the executive decision-making that happens at multi-billion dollar tech companies or to even pass judgment on the powers that be who are holding our beloved IP hostage.
No, we're here to worry about what it all means for the rest of the beloved HBO Max content roster and make educated guesses about which series might be safe, and which could be headed for an early grave in the name of synergy and/or savings if the culling continues. Will most of these predictions eventually devolve into a pathetic attempt at bargaining to save a bunch of weird TV we've grown too attached to over the years? Probably.
Hacks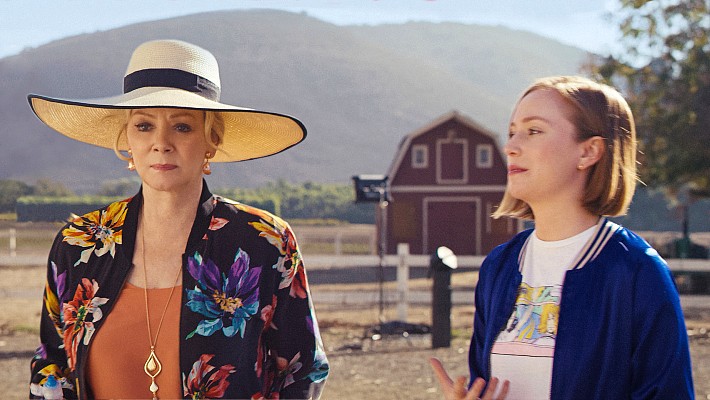 The idea that HBO Max would put Hacks – an award-winning, critically-beloved series about a legendary female comic on the road to getting her stand-up groove back – to pasture all for a measly tax break is, quite frankly, a storyline you'd expect to see on Hacks. But hear this, corporate overlords – you'll have a gay mutiny on your hands. Queer cruise lines everywhere will join forces, creating a rainbow-colored armada that will lay siege to Warner Media's headquarters. Dead shrimp will be thrown. Chainsaws cranked.
The idea that Jean Smart and Hannah Einbinder might be robbed of the chance to showcase their comedic chemistry if the show doesn't get its already-promised third season is just too much to bear. What's worse? Hacks is also a show that's given underrated and unseen talent like Paul W. Downs, Meg Stalter, and Carl Clemon-Hopkins a platform to brandish their own comedy chops, playing supporting characters that have sparked their own fandoms online. In other words, Hacks is a series that transcends generational gaps and manages to interrogate archaic societal norms like sexism in stand-up and ageism in Hollywood without preaching or proselytizing. There's really no series like it on TV – which is even more reason it needs to be saved. — Jessica Toomer