Shameless has aired its 100th episode, a milestone that normally marks a momentous occasion for any TV series. At least, one would hope that it does. #100, which was once considered the threshold for syndication, now generally serves nostalgic value in the streaming era. It's important to consider, as well, that TV seasons are generally shorter these days (especially in the cable and streaming-service realms), and instead of taking a handful of years to reach 100, successful series often have to reach season 9 to achieve the distinction. That's a long trek and one worthy of gifting something special to faithful viewers, but the Gallagher family rang in the occasion with a run-of-the-mill episode.
This feels like a wasted opportunity and one that could have reignited some audience goodwill amid deteriorating quality this season, especially given that Emmy Rossum's Fiona isn't yet getting her due before leaving the ensemble cast. Instead, the "Do Right, Vote White!" episode featured Frank pushing his white-power, sex-offender candidate to congressional success. Elsewhere, Lip made an excruciating decision about Xan's future, Debbie lost her first girlfriend, Carl participated in a "duel," and Ian's still doing the Gay Jesus thing. Such a lackluster episode could have easily been spiced up with the return of any of the following departed characters. Let's talk about what could have been.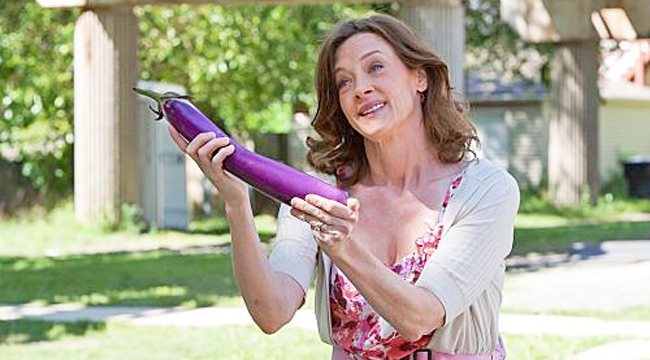 Sheila Jackson: Last seen driving away from her house (as Frank's ill-fated beer enterprise caused the structure to explode) in an RV, Sheila gave Joan Cusack a chance to embody one of her quirkiest characters. Everyone's favorite ex-agoraphobic homemaker also did what few characters on this series have been capable of doing — persuading Frank to truly humble himself (though yes, he usually got what he wanted in the end). Yes, this difficult feat demanded some unorthodox maneuvers, including some downright terrifying sex toys, yet Sheila also embodied the soul of the series. She was nutty as a rabid squirrel and had endured so much as a character, but it was time for her to leave the show when she did. After all, it only seemed fitting that Sheila escaped the house where she once self-served as prisoner, yet it would bring viewers joy to see Frank's aghast expression if she showed up for comeuppance purposes.
Steve Wilton/Jimmy Lishman: Many seasons ago, viewers suspected that Fiona would never begin entering into healthier relationships with men, but out of every dirty, rotten scoundrel that she's dated, only one holds a special place in fandom's heart due to smoldering chemistry with the leading lady. That would be the con artist played by Justin Chatwin, who was first known as Steve and later revealed to be Jimmy and then, briefly, Jack. I'm actually convinced that producers have left Chatwin's naked bum in the opening credits for a solid reason, something that Emmy Rossum has openly wondered about on Twitter. Perhaps that butt's still visibly hanging around as a weekly hint that, someday, Jimmy might return for good after disappearing twice and making a disastrous third attempt (remember, she slugged him good) on Fiona's heart. He hasn't revisited the show for years, but Chatwin did appear at the 100th episode event held by Showtime. Is this a sign that he'll show up in Fiona's final hurrah (the season finale) with that medical degree and motivate her to ditch secret playboy Ford? Viewers couldn't wish for a better ending to Fiona's story.

Mandy Milkovich: First sweetly played by Jane Levy and later embodied on a grittier note by Emma Greenwell, this troubled character never saw a proper conclusion to her story, unless you count a one-off appearance that didn't quite satisfy. Mandy, who was sexually abused by her father, was fiercely loved by Lip (she was the one who got him into college), even though he never had the guts to say those words. She later departed with her abusive boyfriend in season 5, but the writers did bring her back for one season 6 episode. She surfaced while reaching out to Ian, who let her crash for one night at the Gallagher home after she needed help (of course) disposing of a dead body. That favor arrived with a great deal of history, years after Mandy posed as Ian's beard while he was struggling over whether to come out. And upon Mandy's revisit to Shameless, we learned that she became an escort who, for the first time in her life, began calling her own shots. Obviously, that's not a dream profession, but it was the furthest that the show's writers allowed Mandy to go in terms of autonomy, and this allowed her an escape from her horrific childhood. No one would be mad to see her return again, maybe having fled a life of prostitution as well.
Svetlana Yevgenivna: Yes, this diabolical Russian character only departed at the end of season 8, but what devoted fan of this series would have opposed her return? It's clear that the writers don't know what to do with Kevin and V. this season — they've been fretting over daycare centers and trying to figure out how to make their bar seem less "rapey" — without the essential member of their former "throuple" to toss a wrench into every aspect of their home and business lives. Svetlana was the ultimate hustler of Shameless, much more than a grifter like Frank, because she carefully planned every move with almost surgical precision. Can viewers really be satisfied by knowing that she married a senile billionaire and settled into a life of opulent domesticity? Nope. Admittedly, this return is a lower priority than the rest, since we really haven't had much time to miss Svetlana, but there's no way she's gone forever. After all, Kevin and V. can't sustain their largely Gallagher-free days without her drama.
Mickey Milkovich: Now for the real heartbreaker. Given that the preview clip for the 100th episode teased an appearance by Terry Milkovich (father to Mandy and Mickey) after his prison release, it wasn't a huge leap to imagine that if one Milkovich was on board, perhaps a son would return as well. Sadly for hopeful devotees who longed to see a comeback from the show's most multi-faceted character (who displayed the greatest range of emotion in the series), Mickey didn't return from exile in Mexico, and Terry was only around to aid Frank's political shenanigans. This disappointing turn of events follows legions of fans wondering what happened to Mickey after his heartbreaking plea for Ian to join him at the end of season 7. Following that exit, actor Noel Fisher told Hollywood Reporter that he didn't necessarily see his departure as final, and he knew that if Ian was ever in trouble and "reached out for help, Mickey would be there in a heartbeat." If the writers want to make it happen, every viewer would certainly be on board. And if any audience deserves to witness a "happily ever after," it's the followers of Shameless.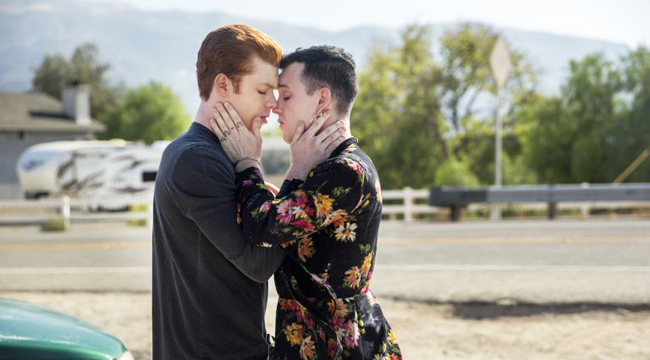 Shameless airs on Sunday nights at 10pm EST on Showtime.