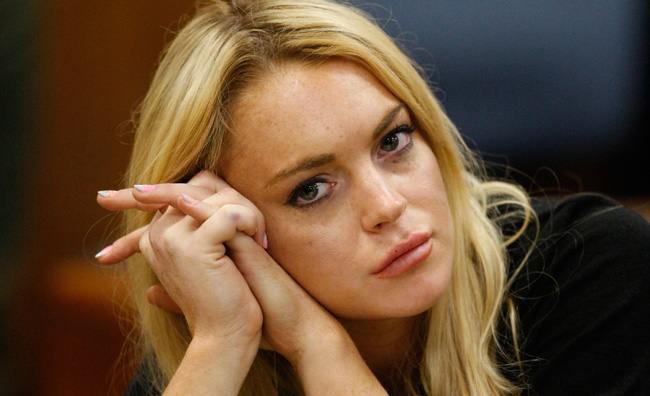 While many voices have spoken up to condemn Harvey Weinstein in recent days, support for the disgraced movie mogul is still out there. There is no shortage of opinions about Weinstein and his former acquaintances all around the internet at the moment, only a few have out and out defended him up to now. According to Deadline, Lohan posted a message of support for Weinstein on Instagram before deleting it:
"I feel very bad for Harvey Weinstein right now. I don't think it's right what's going on." She added, "He's never harmed me or did anything to me – we've done several movies together. I think everyone needs to stop – I think it's wrong. So stand up."

She also addressed Georgina Chapman, who recently announced that she is leaving Weinstein, saying that Chapman needed to "take a stand and be there for her husband."
And even though Lohan deleted her message, it has been downloaded and re-posted online by several users, drawing criticism in the process. Lohan is reportedly currently living in Dubai and will star in the forthcoming UK series Sick Note.
Weinstein has announced he is heading to Europe to go into sex addiction rehab and will also soon be facing a divorce from his wife, Georgina Chapman, taking some of the punch out of Lohan's message.
lindsay lohan (and her whack accent) is defending Harvey Weinstein on her insta rn. GOODBYE TO YOU FOREVER. pic.twitter.com/aMzvAOXPYp

— lauren yap (@itslaurenyap) October 11, 2017