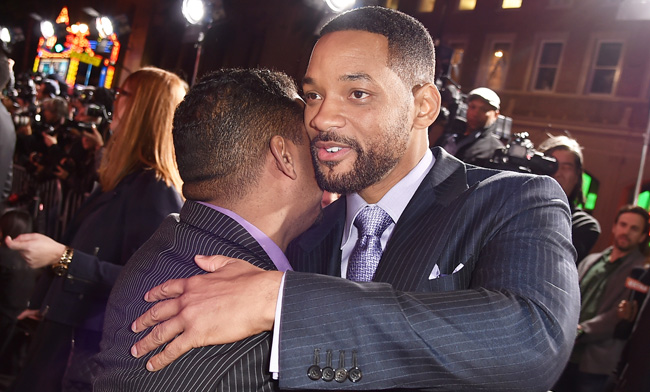 The cast of the popular '90s sitcom The Fresh Prince Of Bel-Air — the show largely responsible for the mainstream breakout success of A-list star Will Smith — has remained relatively close over the years, all things considered. (Well, save for one notable exception, anyway, and James "Uncle Phil" Avery, who passed away in December of 2013 due to complications from open heart surgery.)
Thankfully, when the Banks clan does find the time to get together, they typically share photos on social media so fans of the series, which ran from 1990 to 1996, can live vicariously through them.
Case in point, Smith (who was looking less like Uncle Phil this time around) shared a photo of himself with his small-screen cuz Alfonso Ribeiro on Monday, who seemed to have met up for a game of golf. "One of my favorite people on this Whole Damn Rock!" wrote Smith, while Ribeiro captioned the same photo, "Had a great time this morning playing with my boy @willsmith."
After winning Dancing with the Stars in 2014 for his updated take on The Carlton Dance, Ribeiro started hosting America's Funniest Home Videos, a gig he's had since 2015. Smith meanwhile, was coincidentally recently awarded the number one spot on The Hollywood Reporter's "top actors" social media ranking.