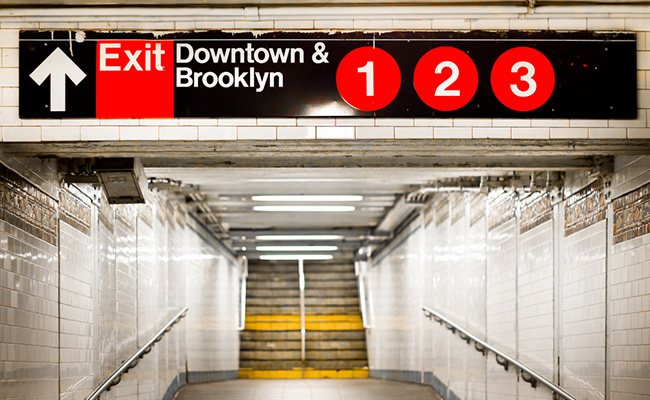 He's dicked and he's dangerous: New York City's latest super-villain is a possibly drugged-out man and his impossibly-sized black dildo. Animal New York provides the report that the dildo-waving cad was first seen on the 2 train on Saturday evening:
An older man of indeterminate ethnic origin boarded the train at Atlantic Avenue; the man seemed "fucked up on some kind of drug," loose-limbed and sloppy. Some young men sitting next to him began making fun of him. One of the dudes took out his phone to snap a selfie with the older guy. At that point, the old man reached into his bag and pulled out a massive dildo.
And it just got wilder from there:
The man then started waving the big black dong around, pointing it at people and pretending to jerk it off. The man also kept standing up and clenching his butt cheeks.

Then he really got into it: Every time the train pulled into a station, he'd put the dildo away, sit quietly, let people board, then whip it out and wave it around, startling the new passengers.
At this point, no one would have blamed every person on the train from running for the hills (or at least waiting for the next 2), but New Yorkers aren't to be messed with.
That picture just says it all, doesn't it?
According to Animal, not even a sexpert could tell who made the dildo or what it was made of, saying "It honestly doesn't look like any dildo I've ever seen." Incidentally,  that's probably the most terrifying thing you could ever hear from someone whose job description is "sex industry insider."(Via Animal New York)
And for more you may have missed on the web…