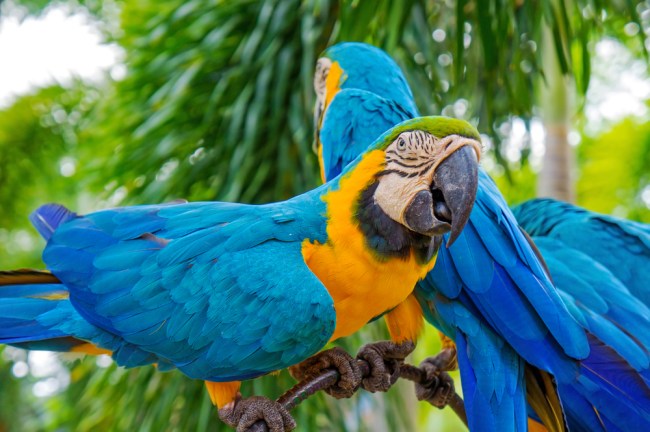 Protip: If you're going to take your coffee-drinking parrot for a drive, don't. You will get into a car crash, as one woman learned the hard way. A woman from Uniontown, Pennsylvania suffered minor injuries after driving into a guardrail. She wasn't drunk, she wasn't on her phone, she wasn't even eating while driving (which some of us are great at, actually).
But she also wasn't responsible for the crash, according to her. Noooooo, this was all her parrot's fault:
Troopers from Uniontown say the 35-year-old woman was driving on a South Union Township road just before 5 p.m. Tuesday when she noticed the bird pecking at the lid of her coffee cup. The woman says she struck the guardrail when she glanced down to see what the bird was doing.

The woman told police that the bird likes to drink coffee – and they also found bird seed in a cup holder next to the coffee and a few feathers nearby.
That last paragraph was probably included as evidence because we live in a post-CSI world. It is unknown, however, if the bird seed was swabbed for DNA to see if it had been eaten by this particular parrot, who was not named in this story because the bird is currently suing the woman for defamation of character.
Source: CBS Pittsburgh