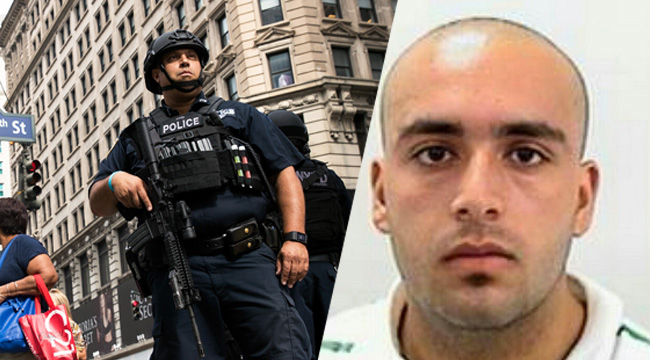 Soon after a pressure cooker bomb exploded in New York City's Chelsea neighborhood Saturday night, news of a second bomb spread quickly. Reports of abandoned improvised explosive devices (IEDs) found in Elizabeth, New Jersey, and suspect Ahmad Khan Rahami's arrest in nearby Linden surfaced late Sunday and early Monday, but the second Chelsea device remained a mystery. Especially since, as security camera footage from the scene revealed, two unidentified individuals found the suitcase Rahami had deposited, removed the IED, and left the scene. In other words, they stole the suitcase.
At the time CNN reported investigators hadn't determined "if those two men are connected" with Rahami, but now that the 28-year-old suspect is in custody, authorities revealed the thieves had nothing whatsoever to do with the bombings. They were just two random passersby who happened to notice a pretty swank suitcase just sitting on West 27th street. According to DNA Info:
The young men, who sources described as being well-dressed, opened the bag and took the bomb out, sources said, before placing the explosive into a garbage bag and walking away with the rolling suitcase.

In doing so, investigators believe they inadvertently disabled the explosive, sources said. That allowed investigators to examine the cellphone attached to the bomb intact and discover that it was connected to the family of Rahami.
That's right. These two "well-dressed" suitcase thieves not only disabled the second Chelsea IED by accident, but the unintended good deed allowed investigators to trace the cellphone back to Rahami. As one anonymous law enforcement official put it, "Who in this world finds a pressure cooker with a phone and just takes the bag?" Heroes, that's who.
Then again, the backpack containing unused IEDs found in Elizabeth, New Jersey was only discovered because of two would-be backpack thieves. Once they realized what their score actually contained, they quickly abandoned it and contacted the proper authorities.