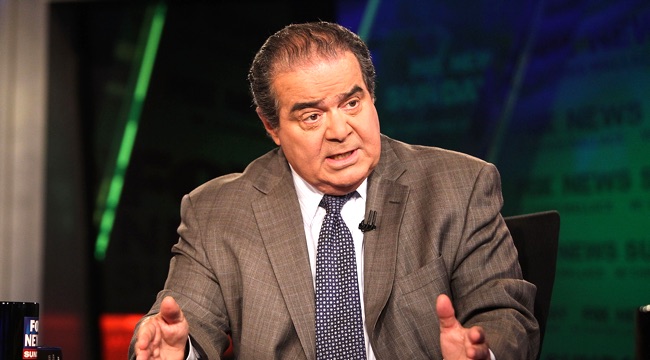 U.S. Supreme Court Justice Antonin Scalia was known for his predictably conservative opinions on the bench, but this latest news is sadly unexpected. On Saturday, Scalia quietly passed away from natural causes in West Texas. He enjoyed some downtime during a hunting trip at Cibolo Creek Ranch, where he attended a Friday party and retired to his room. According to the New York Post, Scalia never emerged for breakfast after slipping away in his sleep. An unnamed federal official reports that Scalia appeared to have died of natural causes, and no evidence of foul play was found.
Scalia, who was appointed to the court in 1986, was known for his ultra-conservative opinions and (even more so) for his fiery dissents. He proudly believed in "originalism," which he used to interpret the Constitution by taking it back to the days of the original writers. He famously stood against same-sex marriage, Obamacare, and affirmative action. Texas Governor Greg Abbott released a statement following the news of Scalia's untimely death:
"Justice Antonin Scalia was a man of God, a patriot, and an unwavering defender of the written Constitution and the Rule of Law. He was the solid rock who turned away so many attempts to depart from and distort the Constitution. His fierce loyalty to the Constitution set an unmatched example, not just for judges and lawyers, but for all Americans. We mourn his passing, and we pray that his successor on the Supreme Court will take his place as a champion for the written Constitution and the Rule of Law. Cecilia and I extend our deepest condolences to his family, and we will keep them in our thoughts and prayers."
Scalia's passing leaves a significant void in the court, and — no matter how one feels about his politics — there's a huge robe to be filled. The entire balance of the court could shift in his wake.
(Via Texas.gov, New York Post & MySanAntonio.com)