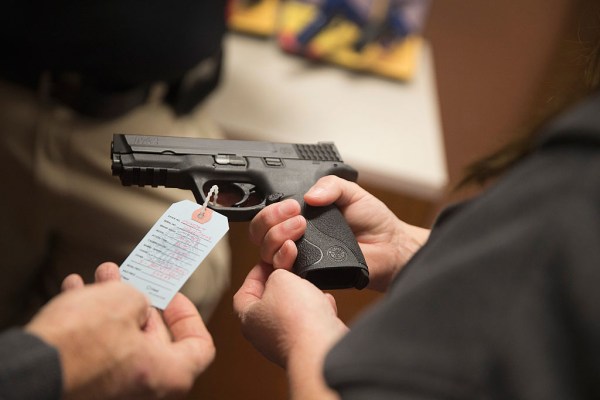 Target allows their shoppers and employees to use whichever bathroom they feel comfortable using depending on the gender they most identify with. Last week, a man from Texas threatened to punch any trans person who pees next to his daughter, now a well-known conservative attorney is going to start packing heat when she goes to the bathroom at Target.
Anita Staver isn't going to boycott Target, apparently the Dollar Spot section and their great designer collaborations are too good to shun. No, the self-described "Liberty Lawyer" will just be bringing along her "bodyguard" to protect herself from trans folks. Staver is an Orlando, Florida based attorney who is the president of the Liberty Counsel. Does her name and organization sound familiar? She's the wife of Matthew Staver, the lawyer who represented Kim Davis, the Kentucky woman who simply refused to do her job, because it was against her religion to issue same-sex couples marriage licenses despite it being the law of the land. The Stavers and the Liberty Counsel are also the ones spearheading the surge of anti-LGBT laws that are affecting the South. The Southern Poverty Law Center has also marked the Liberty Counsel as a hate group.
Back in 2014, Target announced a no firearms policy at their stores, so Staver might be in for a rude awakening when a manager asks her to the leave the store.
(Via: Orlando Weekly)