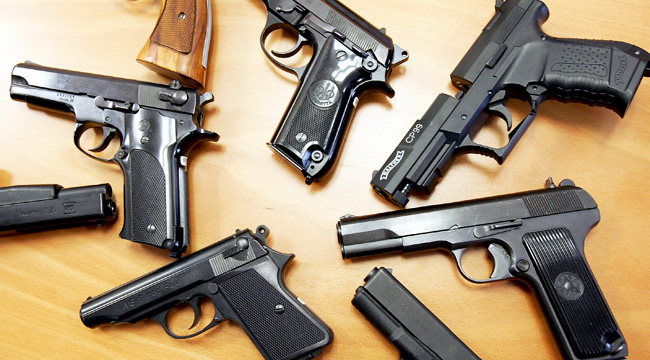 The Baltimore police commissioner announced on Wednesday that the city's police had been involved in a shooting with a 13-year-old boy who had been carrying a "replica" firearm.
According to the Baltimore Sun, two police detectives thought that the boy in question was maybe carrying a real gun, and chased him. One of the officers fired and wounded the boy. His injuries are apparently not life threatening. Baltimore police commissioner Kevin Davis defended the officers, saying there was "no reason to believe that these officers acted inappropriately in any way." Police also took the boy's mother in for questioning, saying that she had knowledge of this supposed weapon.
Local activist David Pontious is also tweeting updates:
Police shootings have received a lot of attention recently, with people saying that officers often target young black men, and aren't held accountable for their deaths. On Monday, the city of Cleveland was ordered to pay $6 million for the wrongful police shooting death of Tamir Rice, after which the Cleveland police union president expressed hope that Rice's family would use the money to teach youth about gun safety.
The Sun points out that this latest shooting happened on the one-year anniversary of protests that erupted after Freddie Gray's death in police custody. The police shooting happened while Mayor Stephanie Rawlings-Blake was commemorating the protests on Wednesday afternoon.
(Via Baltimore Sun)