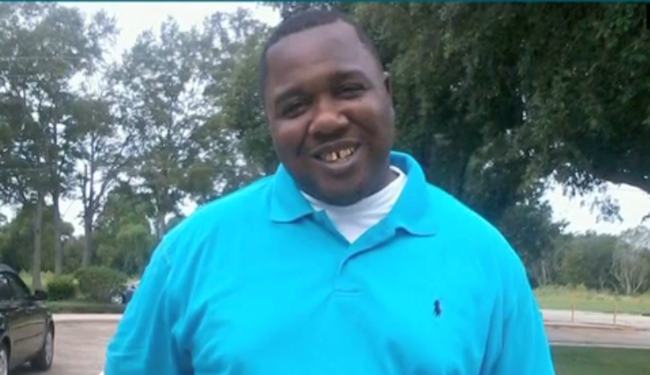 Nearly a year after the Justice Department decided not to charge the Baton Rouge cops involved in Alton Sterling's death, Louisiana prosecutors are taking the same route. Sterling was shot at point blank range when cops confronted him (while he sold CDs) outside a convenience store in July 2016. It was later revealed by video footage that Sterling wasn't holding a gun when police shot him — news that further spurred weekends of protests leading to arrests.
The Washington Post reports that the Louisiana attorney general revealed how a two-year investigation has found insufficient evidence to bring charges:
"This decision was not taken lightly," Louisiana Attorney General Jeff Landry said while announcing Tuesday morning that no criminal charges would be brought.

Landry said the state could not proceed with a prosecution of either officer involved based on an extensive review of evidence gathered by federal authorities as well as his office's own investigation.
The Advocate reports further word from Attorney General Landry, who stated that investigators found "non-lethal" measures used by cops while attempting to diffuse the situation before shooting Sterling. Further, a toxicology report apparently showed "several" drugs in Sterling's system at the time of his death. Landry added that cops would have been "reasonable to believe that Sterling was under the influence, and that contributed to his noncompliance," and that the cops' actions were not only reasonable but "well-founded."
Sterling's family was informed of this latest news prior to the announcement, and they're expected to speak soon in a Tuesday press conference.
(Via Washington Post, The Advocate & CNN)