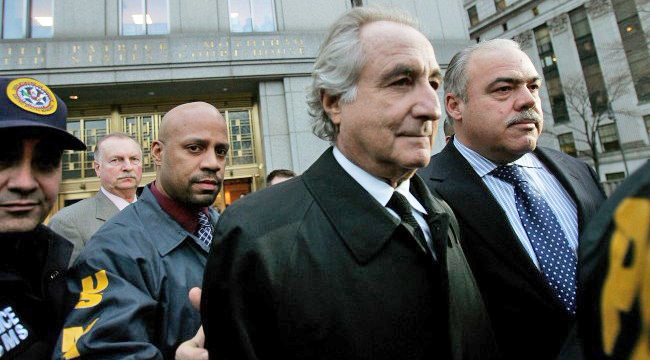 It's been several years since fraudster Bernie Madoff's Ponzi scheme collapsed, but some a fresh round of relief is coming to those he conned. According to the Justice Department, more than 20,000 of Madoff's victims are set to divvy up over $500 million dollars that's been recovered through asset forfeiture — like property sales like Madoff's recently sold $21 million mansion.
This marks the second round of monies sent out by the Bernie Madoff Victim's Fund, bringing the total disbursed so far to $1.2 billion. The fund is set to return $4 billion total:
Half of the $4 billion the Justice Department hopes to distribute to victims comes from the government's aggressive move to seize the assets not only of Mr. Madoff and his family, but also of the wealthy investors who over the years cashed out billions from the fund, profits that turned out to be fictions. The other half came from J.P. Morgan Chase, which was accused of having ignored red flags while it acted as Mr. Madoff's bank.
Madoff was convicted in 2009 and ordered to forfeit over $170 billion. He's currently serving a 150-year sentence in a federal prison for people with special health needs and has reportedly grown interested in rap music while behind bars, although the Hollywood Reporter notes that he complains about "horrible" reading selections in the prison library.
In the Justice Department's statement, Attorney General Jeff Sessions hopes that the new disbursement will "provide significant relief" to many of Madoff's victims.
(Via Justice Department & Hollywood Reporter)