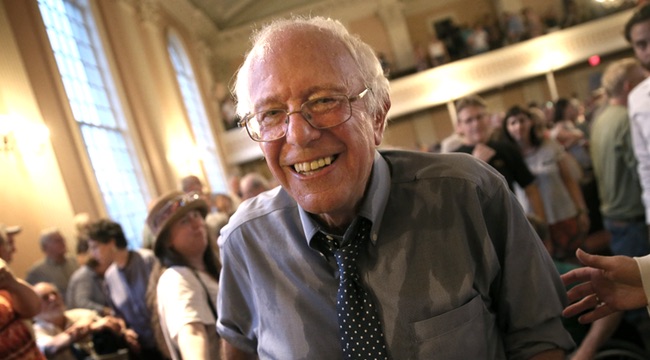 Election season continues to heat up as the Democratic primaries made their way to Wyoming on Saturday, April 9th. Democratic Senator Bernie Sanders of Vermont continued his recent winning streak over frontrunner Hillary Clinton with a win in the Equality State today. The former Secretary of State took her seventh straight loss to the Democratic socialist candidate while still clutching on to her rather comfortable lead in pledged delegates and superdelegates.
The Washington Post is reporting this latest victory for Sanders while both candidates are preparing for an important upcoming contest being held in New York. Many believe that Clinton seems the likely winner in New York, the former state that she represented in the United States Senate, but the groundswell of support for Sanders continues to grow as evidenced by these recent victories. The two will be focused on the upcoming April 19th New York primary, with no other primaries scheduled between now and then.
According to the New York Times, Sanders' victory in Wyoming today was with 56% of the vote with 96% of precincts reporting. This victory comes after the Sanders team claimed victories in Washington State, Alaska, Idaho, Utah, Hawaii and Wisconsin consecutively. Hillary has already been campaigning in New York and grabbing headlines, while Sanders has accepted an invitation to visit the Vatican before the New York primary.