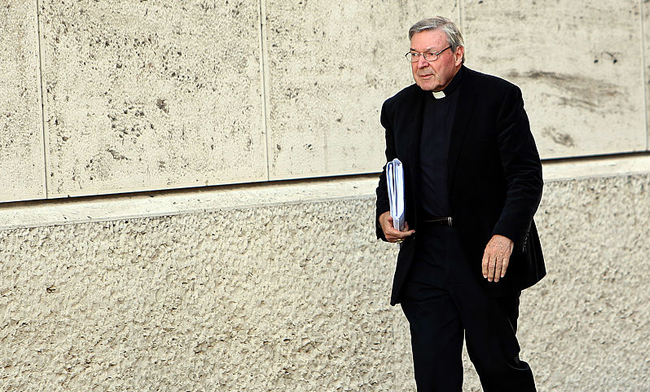 Cardinal George Pell, Australia's highest-ranking Catholic and the third highest official in the Vatican, has been charged with historical sexual assault offenses according to The Guardian. The charges were brought by Victoria police, which deputy commissioner Shane Patton clarified as "multiple charges" as there are "multiple complainants" whose ages were not given.
Allegations of sexual abuse have hovered around Pell for years (along with other divisions of the Church) and came to a head in 2013 at the Royal Commission into Institutional Responses to Child Sexual Abuse. At the time, Pell said he hoped the commission would stop a "smear campaign" against the Catholic church, but the commission was created to investigate the numerous claims of child sexual abuse by institutions which would move the child abuser rather than report the crime.
With rumors that he would be charged continuing to boil, Pell maintained his innocence up to a month ago in Rome, saying: "I'd just like to restate my innocence… I stand by everything I've said at the Royal Commission and in other places. We have to respect due process, wait until it's concluded and obviously I'll continue to cooperate fully."
Pell has been the Vatican's Treasurer since 2014, and last year, Pope Francis gave his thoughts on the allegations swirling around his official: "It's true, there is a doubt. We have to wait for justice and not first make a mediatic judgment a judgment of gossip because that won't help. Once justice has spoken, I will speak."
Cardinal Pell must appear at the Melbourne Magistrates' Court on July 18th.
(Via The Guardian/New York Times)