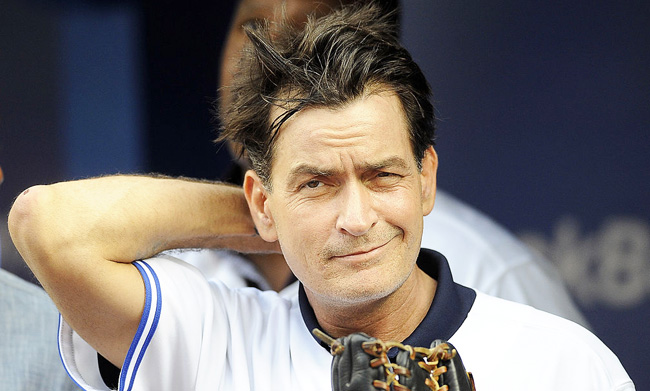 Charlie Sheen may not be as prolific on Twitter as he was back in his tiger bloodiest WINNING (!) days, but he still tweets pretty regularly. These days however, it's mostly just sharing personal photos with friends, reminiscing about Major League, or plugging his upcoming Crackle movie with Leah Remini. But that's not to say Sheen doesn't still have his moments now and then, as he did late Wednesday night in the wake of Debbie Reynolds tragically proceeding her daughter Carrie Fisher in death by just one day — the latest two casualties in what has seemed like an endless string of beloved celebrity deaths in 2016.
In short, Sheen did not mince words about who he thinks should be next on 2016's roster.
This is not the first time Sheen has expressed his candid feelings for Donald Trump. Earlier this year the former Two and a Half Men star appeared on Graham Norton where he called the then Republican candidate a "charlatan," relaying a story about a particularly crappy wedding gift he had received from the mogul.
But you know, not to wish death on anyone, particularly the next President of the United States (regardless of how you feel about him), but when you think about it, it's kind of incredible that Trump has managed to evade 2016's clutches for as long as he has. The guy is 70, eats like crap, doesn't exercise, and has just been handed literally the most stressful job in the world. If that's not a recipe for disaster then I don't know what is.
UPDATE: Charlie Sheen scolds the media for reacting to his tweet, clarifying that he was addressing God, not us.