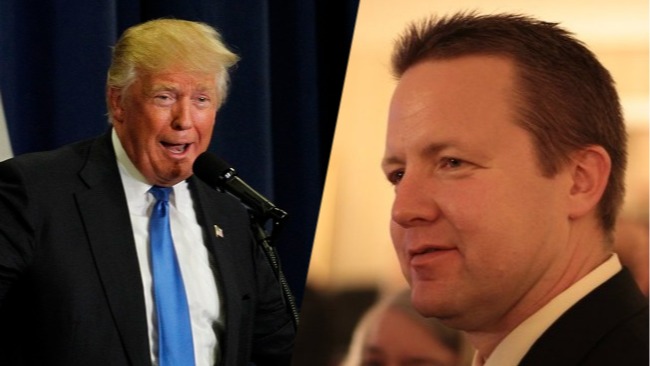 While Dallas police officers were responding to a shootout that killed five of their own, a Donald Trump surrogate in Virginia wasted no time in politicizing the event for his candidate's benefit. Sure, everyone from President Barack Obama to Attorney General Loretta Lynch has commented on the matter, but their words were largely devoid of blame. Not so for Corey Stewart, who chairs Trump's Virginia campaign.
As first reported by the Richmond Times-Dispatch, Stewart took to Facebook to express his distaste with the events in Dallas while they were still happening. Little was known with certainty at the time, including whether or not one man singled out by the police was actually a suspect, but that didn't stop Stewart from blaming Hillary Clinton for what was happening.
"Liberal politicians who label police as racists — specifically Hillary Clinton," Stewart wrote, "are to blame for essentially encouraging the murder of these police officers tonight."
The GOP hopeful for Virginia's 2017 gubernatorial election also chastised Lt. Governor Ralph Northam, the presumed Democratic nominee for the position, for what happened in Dallas. Meanwhile, local radio host and Trump Virginia vice chair John Fredericks distanced himself and the campaign from Stewart's remarks. "That statement by Corey Stewart is his and his alone," he told the Richmond Times-Dispatch, noting that his colleague's opinion wasn't "reflective of the feelings, values or position of the Donald Trump for president campaign nationally, or in Virginia."
Neither Trump nor Clinton commented specifically on Stewart's Facebook post. However, both candidates responded to the tragic events in Dallas — Trump with an uncharacteristic statement, and Clinton with a tweet.
(Via the Richmond Times-Dispatch and The Hill)