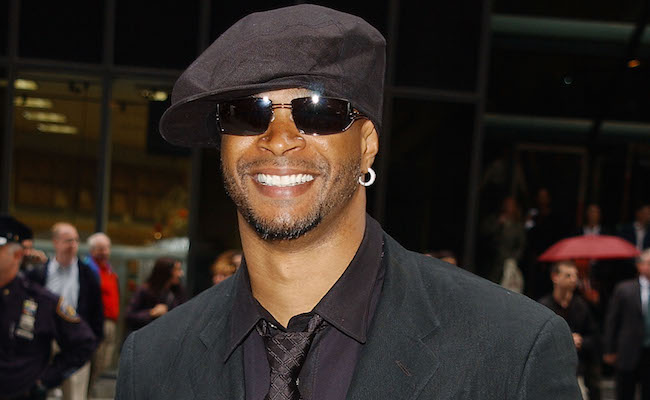 Almost 40 women have accused comedian Bill Cosby of raping them. Count fellow comedian Damon Wayans among those people who don't believe them.
The Wrap reports that during an interview on Power 105.1's The Breakfast Club, Wayans called the allegations a "money hustle," then laid out the likely scenario, in his mind: "I think he was in relationships with all of them and then he was like, 'You know what? [I'm] 78. It don't work like that no more. I can't get it up for any of y'all. Bye, bitches.' And then they're like, 'Oh, really? Rape!'"
Wayans then said that it was weird how these women came forward decades after the assaults apparently happened ("How big is his penis that it gives you amnesia for 40 years?"), and that Cosby is being punished for criticizing black men ("He started criticizing young black men, and then he lost us, and so we're not supporting him and they see that opening so now, you know what?") Last but not least, he tells Cosby to clear his name by divorcing his wife, agreeing to do a deposition, and then "just go off," over some wine and "maybe a Quaalude," for some reason. Sounds like sound legal advice.
(Via The Wrap)