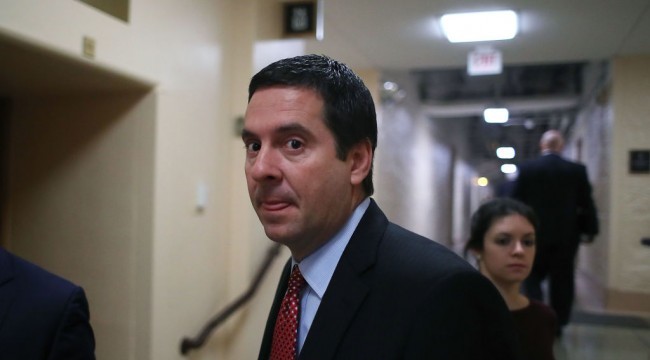 Devin Nunes has become the center of the beltway now that the House Intelligence Committee chair's memo has been released. While many have concluded that the memo isn't as explosive as some figures in—and connected to— the Republican party want to claim it is, it's been a real boon for Andrew Janz, the frontrunner for the Democratic nomination in Nunes's California district.
In 2016, Nunes won 68% of the vote—President Trump won by nine points— in California's 22nd district which covers parts of Fresno and Tulare Counties. However, all indications point to Nunes being vulnerable in November's mid-term elections. Earlier this month, the former prosecutor Janz received polling data that showed a generic Democrat only trailing Nunes by five points and said independents were moving away from Nunes.
Janz has capitalized on Nunes' memo fiasco by raising a $100,000 on Friday alone.
Echoing the words of Nunes' hometown paper which referred to the Congressman as "Trump's stooge" in an editorial in January, Janz has released an attack ad that turns Nunes' memo into a full-on campaign issue.
"With your help I'm going to beat Devin Nunes in November. Unless Mueller gets to him first, Janz wrote on Twitter while including the hashtag #removenunes. The ad features cable news anchors, including Fox News' Shep Smith, claiming Nunes is nothing more than Trump's water-carrier and potentially compromised by Russia.
It's an explosive ad in what has quickly become a must-watch Congressional race.
(Via Mother Jones and New York Mag)