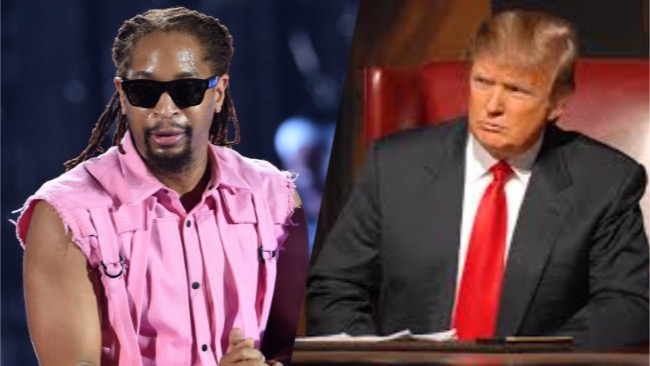 Despite a threat from Mark Burnett that he would heavily fine anybody that leaked tapes from Donald Trump's years on The Apprentice, allegations and stories from behind the scenes have emerged in recent days that at this point in the election cycle should probably shock no one. In addition to supposedly having called Khloe Kardashian a 'piglet' and Deaf actress Marlee Matlin 'retarded', new rumors are now circulating that Trump called Lil Jon an 'Uncle Tom' repeatedly on the set of The Celebrity Apprentice.
The alleged details are that during one competition on the show Lil Jon rented an Uncle Sam costume to drum up business for his team, and when Donald Trump saw it he started to call the singer the racial slur in place of calling him Uncle Sam. Allegedly, multiple staffers rushed to tell Trump how horrible that was to call somebody but he wasn't having it and continued to use the slur on and around the set. There is no firm evidence that Lil Jon heard Trump doing this, but the Donald didn't stop after multiple employees pleaded with him to refrain from using the slur.
Trump's campaign spokesman Hope Hicks told The Daily Beast that the story is "simply untrue." Earlier in his campaign, Trump wanted to remain on The Apprentice even if elected President. If the rest of his recent campaign activity didn't do it, these leaks from the set surely have NBC happy with their decision to make Arnold Schwarzenegger the next host and not giving Trump the opportunity to come back.
(via The Daily Beast)