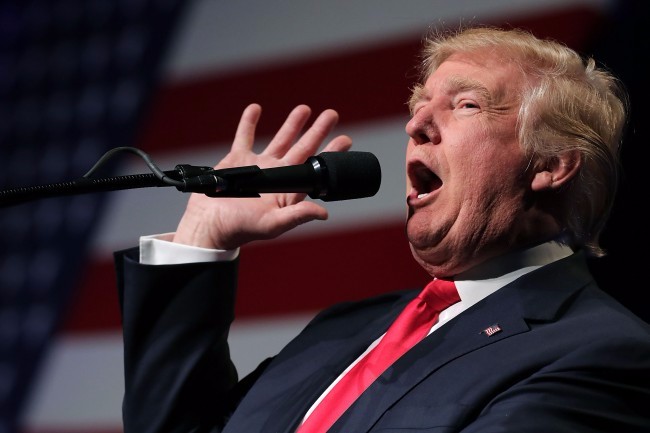 In the week leading up to Election Day, Donald Trump's advisors have finally taken away his signature platform: his Twitter account. In the nine days since F.B.I. director James Comey dropped his October surprise — in the form of a letter to Congress that turned out to be a waste — Trump has suddenly started heeding his advisors' advice to stop stabbing himself in the foot (sometimes at three o'clock in the morning).
"Aides to Mr. Trump have finally wrested away the Twitter account that he used to colorfully — and often counterproductively — savage his rivals," Maggie Haberman, Ashley Parker, Jeremy Peters and Michael Barbaro write for the New York Times. "But offline, Mr. Trump still privately muses about all of the ways he will punish his enemies after Election Day, including a threat to fund a 'super PAC' with vengeance as its core mission."
According to the Times, the Trump campaign moved swiftly after seeing Comey's letter on the news to insulate their candidate from his worst enemy: himself. "For the next week, his campaign staff deployed a series of creative tricks to protect its boss from his most self-destructive impulses," the journalists write. "Taking away Twitter turned out to be an essential move by his press team, which deprived him of a previously unfiltered channel for his aggressions."
On Sunday, Comey addressed a new letter to Congress. "Based on our review, we have not changed our conclusions that we expressed in July with respect to Secretary Clinton," he wrote.
(Via The New York Times)