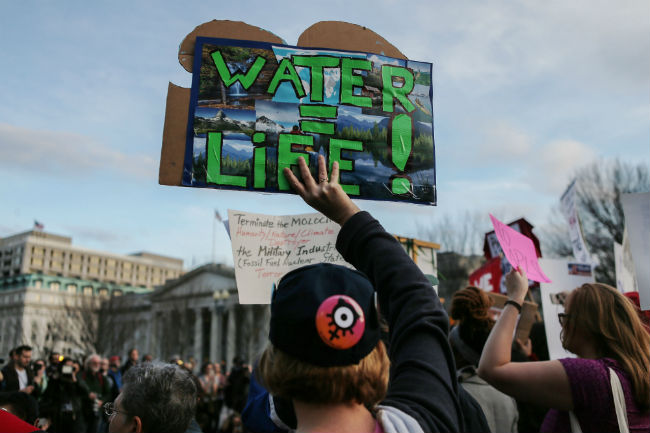 On Thursday, six environmental groups filed a lawsuit in a Montana federal court against the Donald Trump administration over its approval of the Keystone XL pipeline. The news arrives as the Dakota Access Pipeline has recently been filled with oil as that project fully takes off.
The groups (the Sierra Club, the Natural Resources Defense Council, Center for Biological Diversity, Friends of the Earth, Bold Alliance and the North Plains Resource Council) argue that Trump used an outdated environmental assessment from 2014 to justify the pipeline's approved permit. They also assert that the project must undergo an updated environmental review before approval. Sierra Club Executive Director Michael Brune said that the Trump administration used loopholes to get the project approved:
"The Keystone XL pipeline is nothing more than a dirty and dangerous proposal that's time has passed. It was rightfully rejected by the court of public opinion and President Obama, and now it will be rejected in the court system."
The environmental group's lawsuit is the second one filed over the Keystone XL's approval, with the Indigenous Environmental Network and North Coast Rivers Alliance filing one that echoes the same argument. However, the project still needs the sign-off from regulators in Nebraska before construction gets underway, and The Hill notes that this process could take over a year. In the meantime, the resistance will continue.