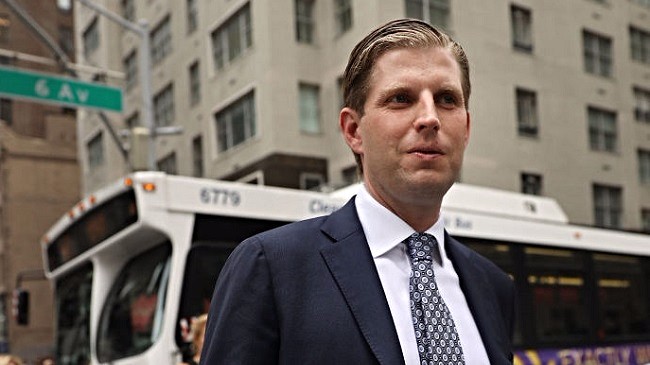 Kyle Yunaska, the brother-in-law of Eric Trump, first joined the Department of Energy in February as one of several so-called "beachhead" team members meant to serve as placeholders until the president could select permanent replacements for Obama-era appointees. Nine months later he's a stop-gap no more, as Yunaska has been promoted to the position of chief of staff for the Department's Office of Energy Policy and Systems Analysis (EPSA).
The Georgetown alum, whose previous career saw him working in accounting and tax analysis, now has a plum role in the office tasked with the delivery of "unbiased energy analysis to the Department of Energy's leadership." In his new position, Yunaska will be working directly with the EPSA's principal deputy director, Carol Battershell, and Executive Director Sean Cunningham. It's unlikely the department will continue Obama-era work on energy policy in the era of climate change, instead choosing to emphasize coal and nuclear.
When Yunaska first joined the department in February, many were concerned his employment was a violation of nepotism laws. However, unless evidence emerges that Donald Trump himself lobbied for Yunaska to take on the role, there is ultimately nothing standing in his way. Meanwhile, plenty of other Trump family members — or in this case, family members' family members — have found plenty to do in the new administration.
(Via: E&E News)